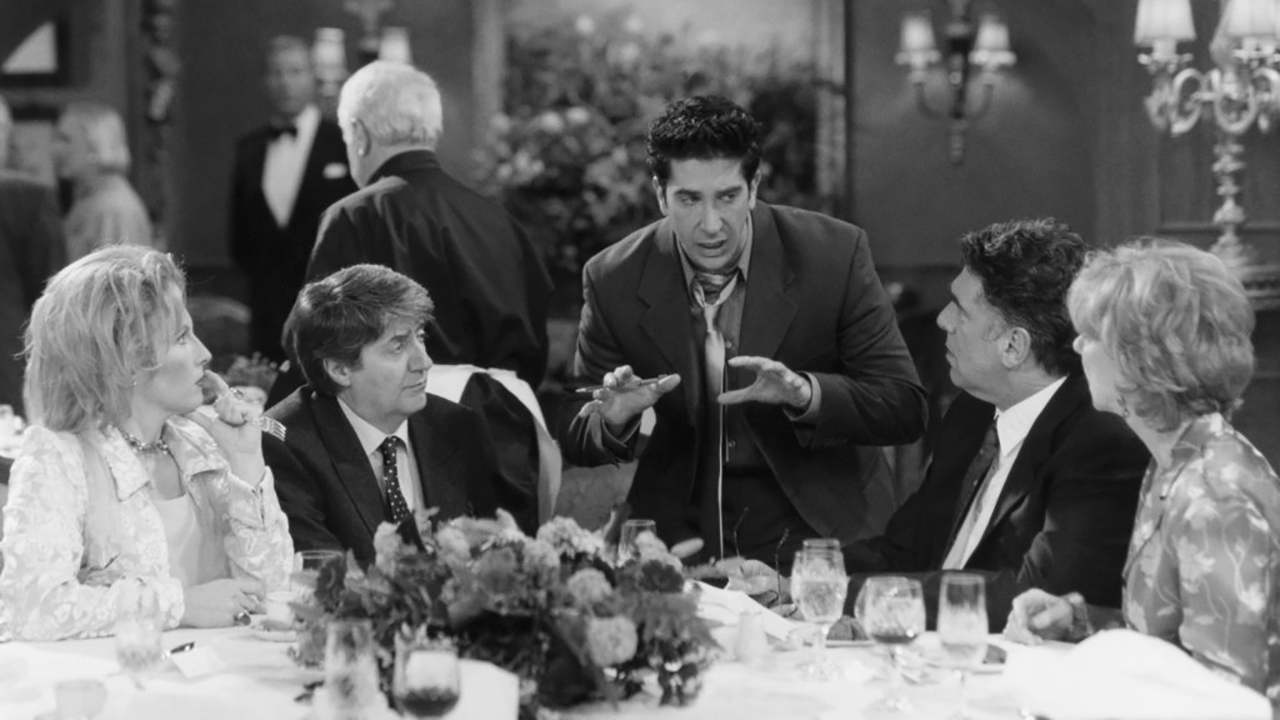 American actor and director David Schwimmer (Friends, Episodes) has just been inducted into the unofficial Anglophile club, having been cast to star in the British sitcom Morning Has Broken, reports Variety.
The series revolves around a struggling morning talk show, with Schwimmer portraying an American TV executive brought in to save the show. Julia Davis (Gavin & Stacey) takes on the role of breakfast host Gail Sinclair.
This won't be Schwimmer's first time working in London, having starred opposite Doctor Who's Catherine Tate in Neil LaBute's play Some Girls in 2005.
In 2007 he directed Simon Pegg, Thandie Newton and Hank Azaria, in Run, Fatboy, Run.
That film was originally set to take place in NYC, but plans changed, and the romantic comedy landed itself in London. Schwimmer was already working with Pegg on a different project, and the two teamed up to Anglicize the script and adapt it to London life.
When Schwimmer returned to the U.S. he continued directing, spearheading six episodes of Little Britain U.S.A. in 2008.
Schwimmer really topped up his Anglophile status when marrying his British girlfriend Zoe Buckman in 2010. The two met on the set of Run, Fatboy, Run. (What if the film stayed in NYC? London is magic.)
Schwimmer recently starred opposite his former Friends co-star Matt LeBlanc in the fourth season of the British/American sitcom Episodes in 2015.
And, if that weren't enough, Ross, his Friends alter ego, was married in London. We understand that may not count, even though AB Fab star and co-creator Jennifer Saunders starred in the same episode.
Even so, here's a little reminder for nostalgia's sake:
Schwimmer is playing American in Morning Has Broken, but he did pull off a British accent on Friends, when Ross accidentally put one on when lecturing to his students (apologies, one more Friends clip, it's just that good):
What do you think of David Schwimmer heading to the U.K.?
See More:
5 Words Anglophiles Should Really Use More Often
How to Make a British Friend in America
How to Pretend You're British for a Day in NYC
Read More
Filed Under: