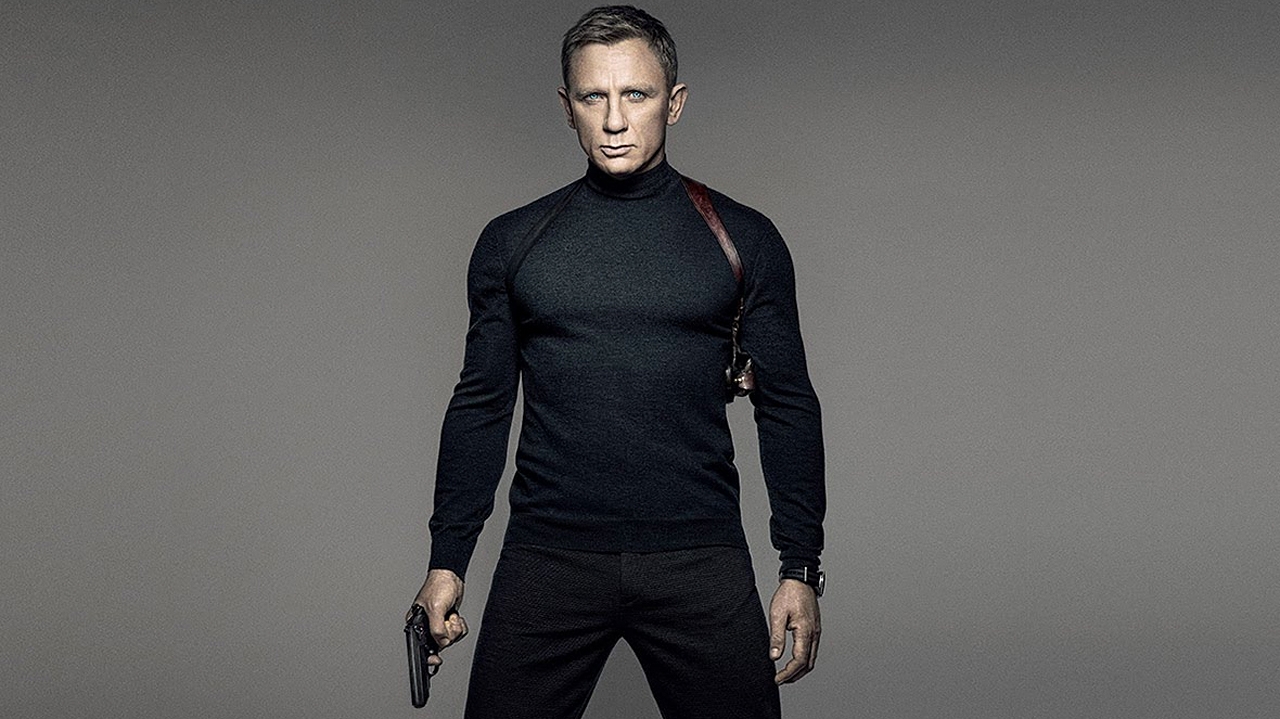 You may read across the internet several hair-raising headlines about Daniel Craig and his future in the role of the James Bond franchise. Each one fillets a choice, brutal image from an interview he gave to Time Out, in which he appears to be totally done with the suit and the stunts. But what did he actually say, and what does it all mean?
Well the quickest and easiest thing to do is read the whole interview, which was conducted just four days after he finished shooting the latest Bond epic Spectre. It's a really good interview, full of fire and swearing, and lots of Daniel's blunt honesty. But it has to be viewed in the context of a tired (and impatient) actor having only just finished a big job and wanting a rest.
So, the key quotes are about the effort involved in being James Bond. Daniel is asked about having to play Bond as a character that looks right, the stylish stuntman, and his reply is forthright: "It's a drag. The best acting is when you're not concerned about the surface. And Bond is the opposite of that. You have to be bothered about how you're looking. It's a struggle."
He is also asked about the constraints of leading such a huge franchise, and explains that it does take up a lot of time, it does interfere with other projects he'd like to be involved in, but also it opens a lot of doors.
But the section that is causing all the headlines comes after he is asked if he could imagine doing another Bond movie (and again, remember, he finished one four days beforehand). He said: "Now? I'd rather break this glass and slash my wrists. No, not at the moment. Not at all. That's fine. I'm over it at the moment. We're done. All I want to do is move on."
To which the only follow-up question is "are you done with Bond for good?" and the answer is by no means definitive: "I haven't given it any thought. For at least a year or two, I just don't want to think about it. I don't know what the next step is. I've no idea. Not because I'm trying to be cagey… At the moment, we've done it. I'm not in discussion with anybody about anything. If I did another Bond movie, it would only be for the money."
He also, in case you think this is a total moan from start to finish, lets fly with some affectionate and humorous comments about being James Bond, the best of which is in answer to a question about whether he'll be doing anything similar to the iconic swimming trunks shot from Casino Royale: "Am I getting my kit off in this movie? Yes, I've been working out for six months. Of course I'm getting my kit off!"
And when asked if he had any advice for a future Bond, he was clear that this is a job he cares a great deal about (after a certain amount of blustering): "Good luck to them! All I care about is that if I stop doing these things we've left it in a good place and people pick it up and make it better. Make it better, that's all.
"Literally I'd say two things. Firstly, it's your decision. Don't listen to anybody else. Well, do listen to everybody, but you have to make the choice at the end of the day. It's your bed to lie on… Go for it. Embrace it… Just make sure you're great. You've got to push yourself as far as you can. It's worth it, it's James Bond."
Here's the final trailer for Spectre, which is in theaters on November 6:
See more:
WATCH: Tom Hiddleston Answers the Bond Question
WATCH: Idris Elba as James Bond in (Fake) 'Spectre' Trailer
Bond Girls: Where Are They Now?
Sam Mendes Thought Daniel Craig was a "Terrible Idea" for Bond
Read More
Filed Under: