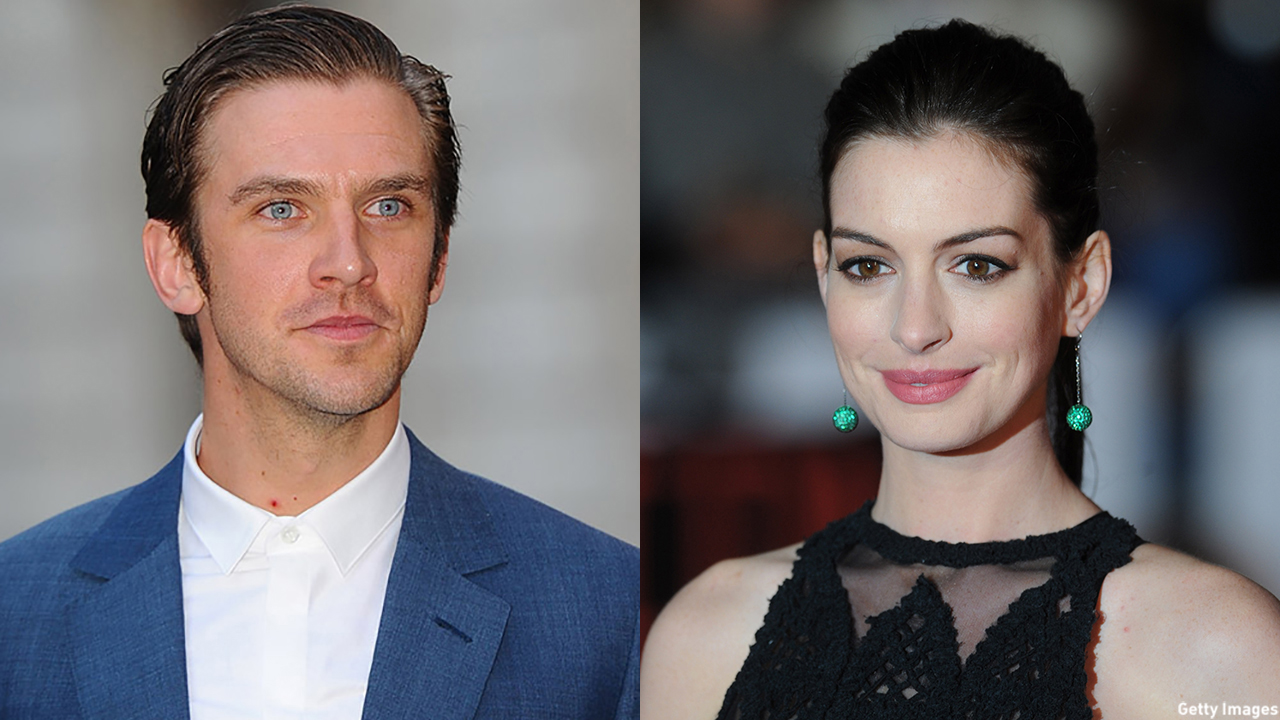 In the last year Dan Stevens has starred in The Guest, A Walk Among the Tombstones and Night at the Museum: Secret of the Tomb. In addition to his recent workload, Disney announced he'll be the Beast in the upcoming live-action Beauty and the Beast, opposite Emma Watson, Ian McKellen and Ewan McGregor (just to name a few co-stars).
The British star shows no signs of slowing down. He is currently filming Nacho Vigalondo's (Timecrimes) kaiju action film Colossal, opposite Anne Hathaway, reports Variety.
If you need a refresher on your Japanese, kaiju is a word that translates to "strange beast." That gives us a little insight as what to expect from this film.
Hathaway portrays a young woman living in New York. She has just lost her job, splits from her boyfriend (Stevens) and moves back to her hometown.
There she realizes she has a psychic connection to an over-sized lizard causing havoc in Asia. Somehow the monster's movements are linked to her mental anguish over her recent losses. The film has been described as "Godzilla meets Lost in Translation."
Stevens' role sounds short-lived based on the above, but we have a feeling that's not the last of him and he will appear post-breakup, based on Variety's report.
If you've been missing Stevens, you can look for him in Criminal Activities, opposite John Travolta, out on November 20, 2015. He's completed filming on The Ticket, scheduled for a 2016 release.
As mentioned above, we can look forward to seeing him in 2017's live-action Beauty and the Beast as the Beast, opposite Emma Watson.
What do you think of Dan Stevens battling a large lizard? 
See More:
It's Official: Dan Stevens is a Beast
Life After 'Downton Abbey': Where Are They Now?
WATCH: The Question That Made Dan Stevens Crack Up on Live TV
Read More
Filed Under: