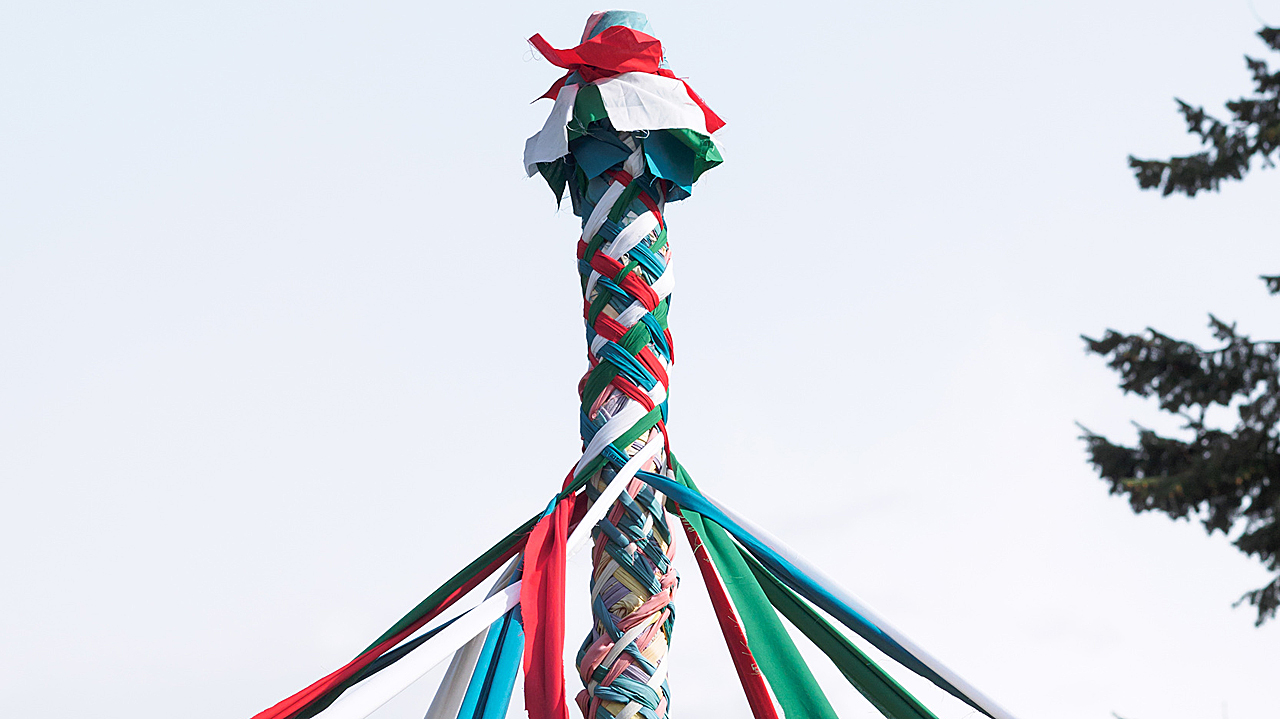 As a momentary respite from all that parading and shopping over the Labor Day weekend, let's take a look at public holidays in the British Isles. Specifically, the tradition the British have of calling their public holidays a bank holiday, as if only people who work in banks can take the time off.
Actually, the tradition dates back to the 1871 Bank Holidays Act, designed to create a uniform set of public holidays, rather than the more scattershot collection of around 30 religious holidays that had been observed previously. The Bank of England was obliged to cease trade on four days in England and Wales—Easter Monday, the first Monday in August (moved to the last Monday in August in 1965), Whit Monday, and Boxing Day—with an extra day off in Scotland for New Year's Day.
The act was introduced by Liberal banker Sir John Lubbock and the general aim was to prevent workers from being obliged to do anything on those days that they would not be expected to do on Christmas Day or Good Friday, two public holidays that were already firmly in place. Having reduced these observances down to the bare essentials, it was felt that any trades could participate without causing unnecessary disruption. For a time, there was even a movement to refer to the August bank holiday as St. Lubbock's Day, but it never amounted to much.
Since then, all public holidays are referred to as a bank holiday—including latterday additions such as New Year's Day and May Day, and even Christmas Day and Good Friday, which were in place already.
The 1871 act was neatly superseded by the Banking and Financial Dealings Act in 1971, which codified the full range of British bank holidays. The actual list is as follows:
January 1 – New Year's Day (and January 2 for Scotland)
March 17 – St. Patrick's Day (Northern Ireland and the Isle of Man)
Good Friday
Easter Monday
First Monday in May (May Day)
Last Monday in May (Spring Bank Holiday)
First Monday in August (Summer Bank Holiday, Scotland only)
Last Monday in August (August Bank Holiday)
Last Monday in October (October Bank Holiday, Northern Ireland only)
November 30 – St. Andrew's Day (Scotland only)
December 25 – Christmas Day
December 26 – Boxing Day, St Stephen's Day
As you'll notice, only Scotland and Northern Ireland have a patron saint's day as a bank holiday, and as the U.K. has fewer public holidays (eight) than the European average (10.8), there have been calls to instigate a public holiday for St. David's Day in Wales on March 1, and another for St. George's Day in England on April 23, which is also Shakespeare's birthday.
There was also some talk of moving one of the May Bank Holidays to October, and calling it something patriotic like U.K. Day or Trafalgar Day. But that didn't find a huge amount of favor with weather-conscious Brits who would rather enjoy the late spring sunshine than the mid-autumn drizzle.
Oh, one last thing. The bank holiday is the only topic on which the battling Britpoppers Blur and Oasis share a song title, and it occurs on their most successful albums, respectively. Blur's "Bank Holiday" appeared on 1994's Parklife, while Oasis put "Bonehead's Bank Holiday" on the vinyl release of What's the Story Morning Glory a year later.
Source: This Is Money
See more: British Good Friday Traditions: Pace-Egging, Toss Pot and St. George
Five British Easter Traditions That Will Surprise Americans
5 Things That Happened Because it is Commonwealth Day
Shrove Tuesday: Football, Racing and Lots of Pancakes
Read More
Filed Under: