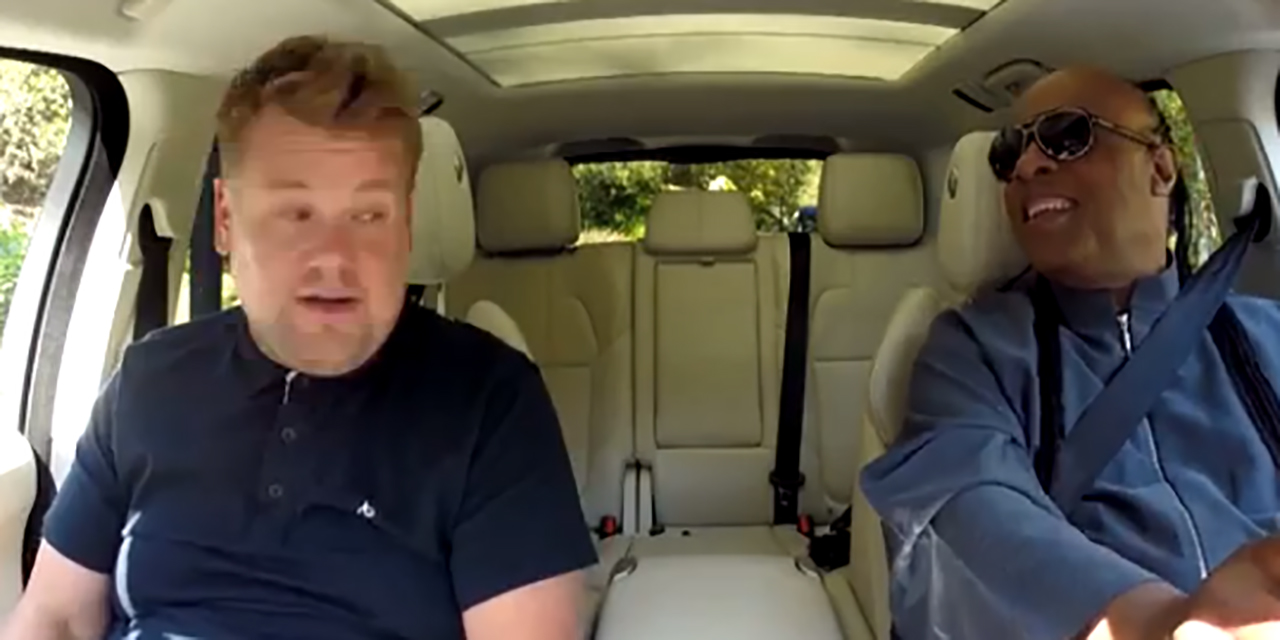 You may think the headline above has been transposed by mistake and James Corden was behind the wheel, but nope, it's correct as written. Legendary American singer Stevie Wonder joined Corden for some carpool karaoke and he opted to drive.
Wonder assured the British late night host that he had his driver's license, but it turned out he didn't. License or not, that really wasn't Corden's biggest concern.
The two ended up switching seats, agreeing Corden may be better suited to drive, but not before Wonder wound Corden up by doing a British accent.
You may have caught this last night on The Late Late show, but if you were already tucked into bed, here's the two belting out some of Wonder's songs like "Superstition," "Sir Duke," and "Isn't She Lovely," with two "phone-a-friend" breaks:
What did you think of the duets? 
See More:
WATCH: Sir Patrick Stewart's Magical Turn with James Corden
WATCH: James Corden Flaunts It on the Catwalk for Burberry
So How Did James Corden Do on 'The Late Late Show'?
Read More
Filed Under: