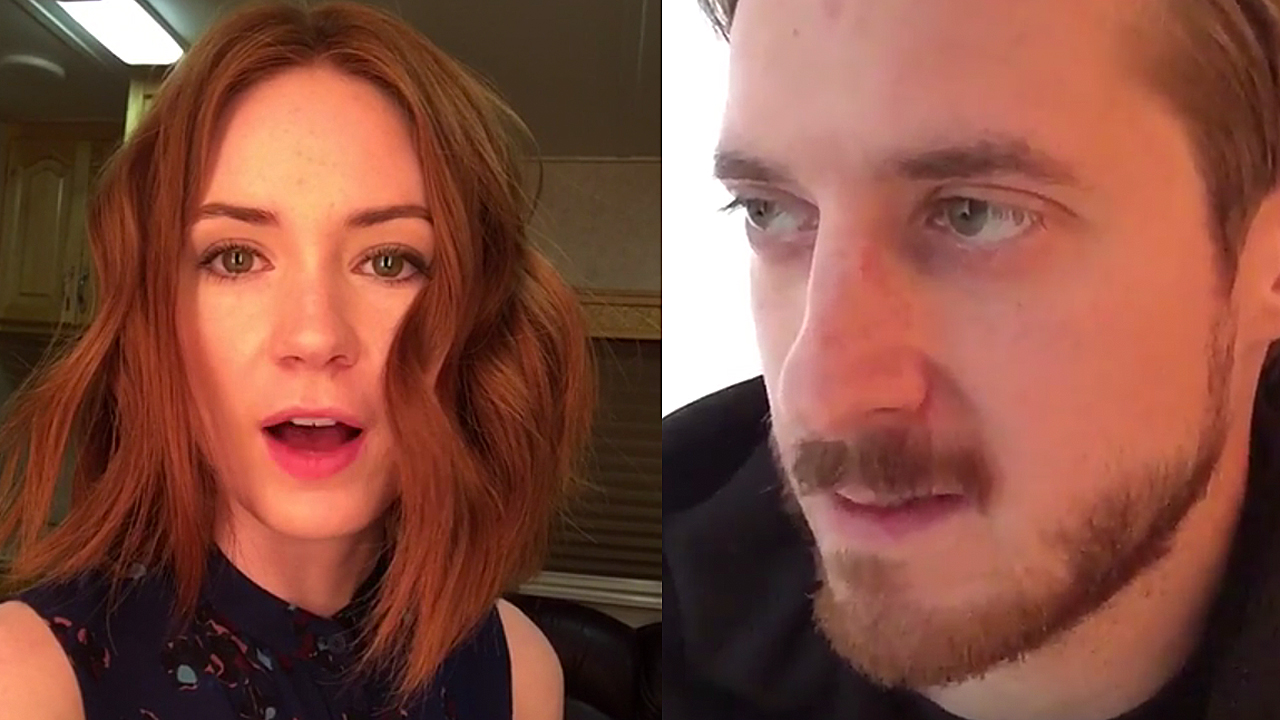 Oh, this is going to be EXACTLY like the ice bucket challenge again, isn't it? By the time everyone's had a go at #15SecondShakespeare game—in which actors recite pop lyrics as if they are part of a dramatic moment in a production of one of the Bard's great works—the culture and gossip blogs of the world will be awash with posts exactly like this one, everyone quietly wondering if they should hold fire until another notable star has come forward, preferably in a funny hat.
That said, yesterday both Karen Gillan and Arthur Darvill filmed their own contributions and they're great, so OK, let's talk about that. This, however, will be the last one.*
Karen's contribution is the Proclaimers' classic "I'm Gonna Be (500 Miles)":
My #15SecondShakespeare thanks @r_jacz and I nominate @imrosemciver and @jenmorrisonlive https://t.co/NjwzCf1FBN

— Karen Gillan (@karengillan) September 23, 2015
While Arthur opts for the socially conscious rap section from Michael Jackson's "Black or White":
Hey. @davidfynn here is my #15secondShakespeare I nominate @neilhimself @JoeSims10 pic.twitter.com/dLl5tOARd0

— Arthur Darvill (@RattyBurvil) September 23, 2015
Extra applause for that rising inflection in the last line, which could not be more Royal Shakespeare Company if it put on doublet and hose and moved to Stratford.
See more:
British Actors Recite Pop Lyrics for #15SecondShakespeare
Russell T Davies Brings Shakespeare's 'A Midsummer Night's Dream' to BBC
15 Shakespearean Slang Terms We Should Use Today
12 British Actors Reading Shakespeare for Shakespeare Day
* Until someone else we really like does it.
Read More
Filed Under: