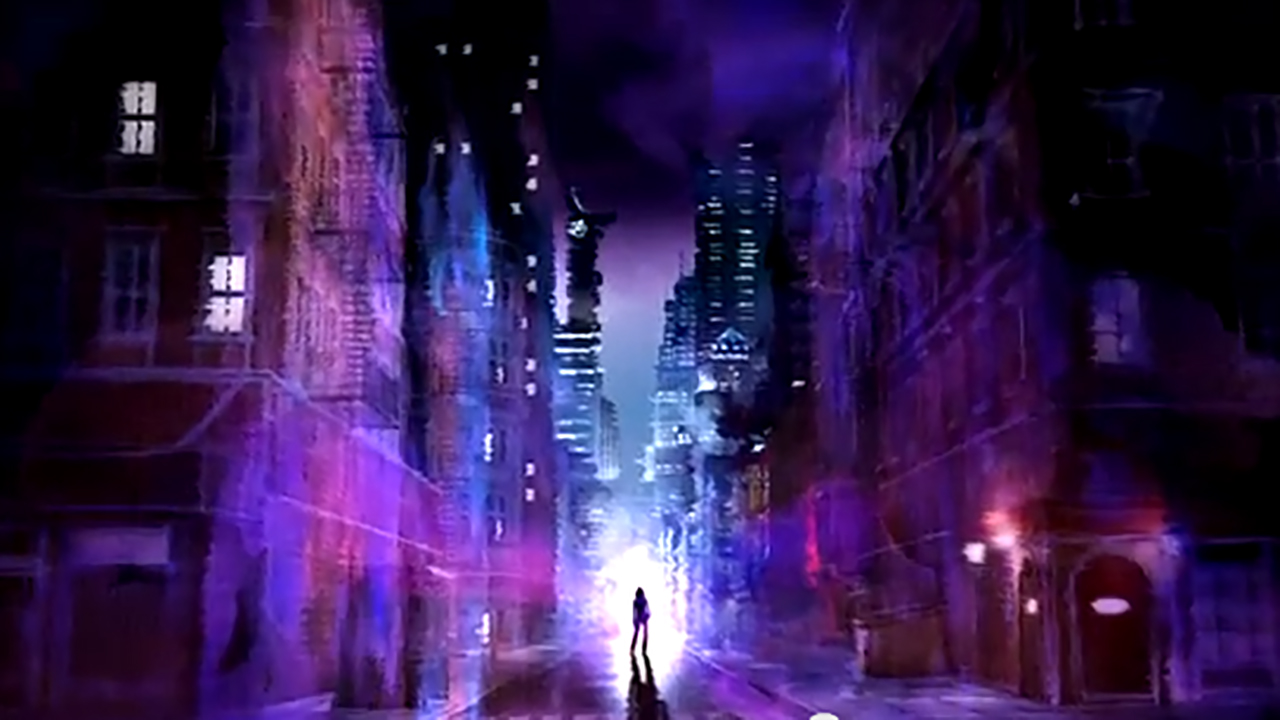 We've been on the edge of our seats waiting for Netflix to confirm the premiere date for Marvel's Jessica Jones, and it's finally here.
And the big reveal is … November 20, 2015. Mark your calendars!
They not only confirmed the date today (September 10) but have also given us a first look at what to expect in the upcoming 13-part series. The featurette trailer doesn't include Doctor Who's David Tennant, who is set to star as Mr. Purple, but there is indeed a lot of purple hue throughout the production, with a purple sky, purple buildings, purple … worm hole?
Nor is Krysten Ritter (Jessica Jones) included in the trailer, but that just increases the anticipation.
And, finally, after some build-up, here is the first look, set to Of Monsters and Men's haunting track "Thousands Eyes":
If you need a quick reminder, and the trailer doesn't sum it up for you, the online series follows a female superhero (Ritter) who has hung up her costume and is working to get her life back on track. Her plans are upset when she runs into her longtime adversary Zebediah Kilgrave, a.k.a. Purple Man (Tennant).
What do you think of Jessica Jones so far? 
See More:
David Tennant's 'Jessica Jones' Confirmed for 2015
First Look: David Tennant Opposite Krysten Ritter in 'A.K.A. Jessica Jones'
15 TV Shows We're Looking Forward to in 2015
Read More
Filed Under: