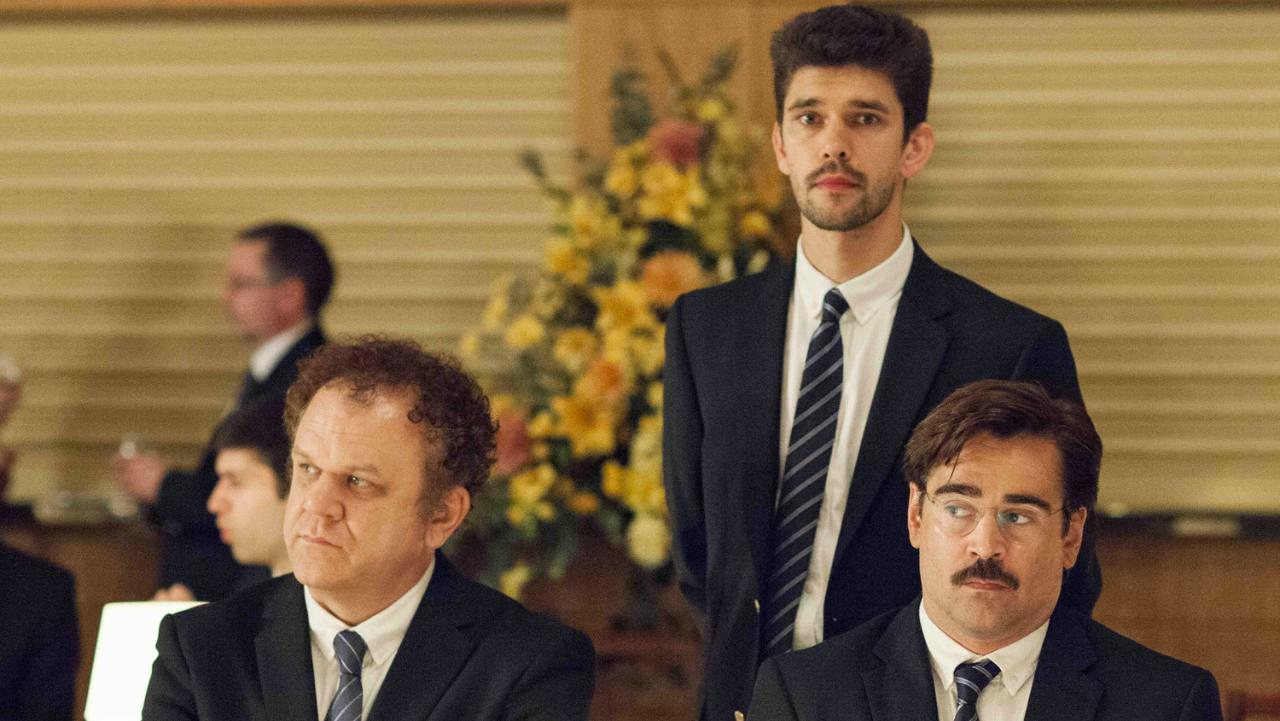 This might not have box office smash written all over it, but there's definitely something to the debut English language movie by Greek director Yorgos Lanthimos that demands the attention. Simply put, it's the cast.
Where else are you likely to see a frumpy Colin Farrell form an unlikely and secret alliance with Rachel Weisz in a cagoule? Exactly. They're doing this in a dystopian future while Colin attends a retraining camp called The Hotel, in which single people are expected to find romance or be turned into an animal and expelled into The Woods.
And they're joined by some firm Anglo favorites, including Olivia Colman, Ben Whishaw, Léa Seydoux, Ashley Jensen and John C. Reilly.
Here's the trailer, which does at least make some sense (and not a little charm) out of the unlikely premise:
And there's a short clip here too, in which John, Ben and Colin discuss which animal they will probably choose to be, should romance not come their way:
https://www.youtube.com/watch?t=16&v=ik-dAgS57BM
The Lobster won the Jury Prize at the 2015 Cannes Film festival, and is now heading for the Toronto International Film Festival (September 10-20), before seeing a UK release on October 16.
See more:
Colin Farrell on 'Winter's Tale,' Emma Thompson's Oscar Snub
Daniel Craig and Rachel Weisz' 'Betrayal' Sets New Record
WATCH: Olivia Colman and Tom Hardy in 'London Road' Trailer
FIRST LOOK: Ben Whishaw in BBC AMERICA's 'London Spy'
Read More
Filed Under: