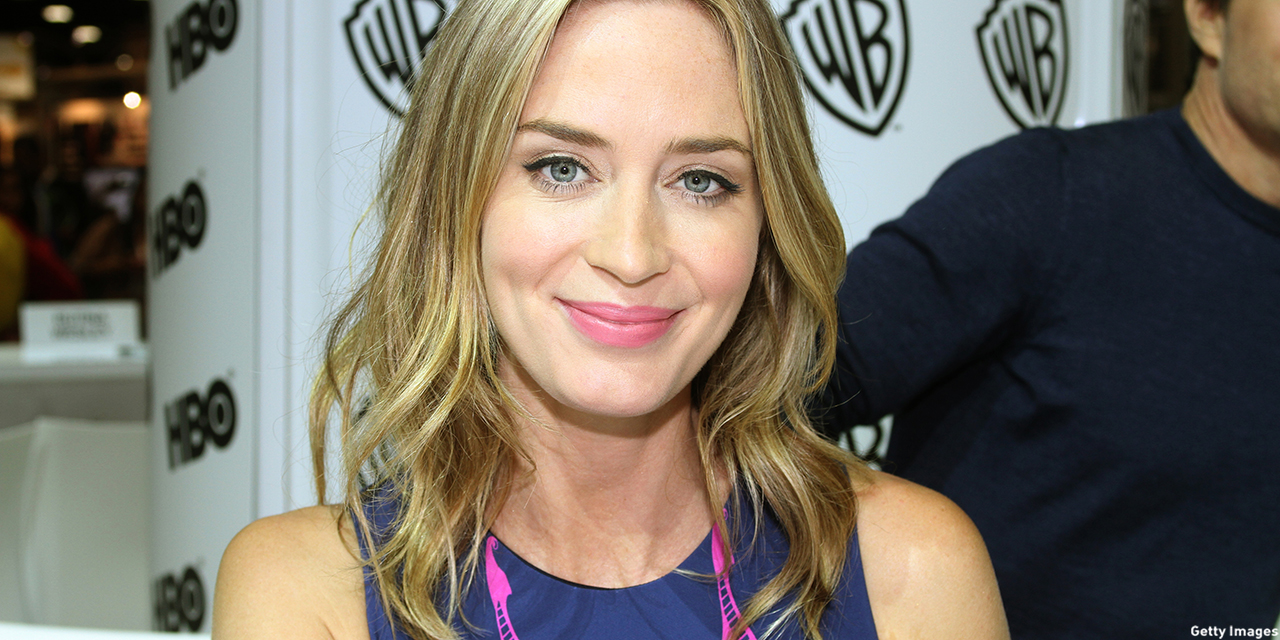 British actress Emily Blunt is "one of us," according to late night host Jimmy Kimmel. She was in studio to talk about her new film Sicario, but she went off topic a bit to detail what it was like taking the U.S. Citizenship Test.
Her version was very Hollywood, as she was sworn in with Matthew McConaughey's wife Camila Alves on the same day (August 4), who was escorted by McConaughey. Blunt's actor husband John Krasinksi (The Office) was on hand, and it took all his might not to say, "Alright, alright, alright," referring to McConaughey's character in Dazed and Confused, says Blunt in the below clip.
While having a fellow actor on hand might have been a slight distraction, it was a momentous occasion for Blunt. But she explained it was kind of a sad day for her because she was asked to renounce her former sovereign. She said it felt bizarre, but she can sleep easy, because she now holds dual citizenship in both the U.K. and U.S.
In other words: She's still British.
She successfully passed the official test, saying, "It is the hardest test I've ever had to take. I guarantee most Americans would have no idea on how to answer any of these questions."
But her passing the federal exam wasn't enough for Kimmel. He had his own list of questions like, "What are the giant refillable sodas called at 7-Eleven?" or "What does DQ stand for?"
You can see how she did in the below clip:
What do you think of Emily Blunt now being American?  
See More: 
Gallery: 10 British Celebrities Who Are U.S. Citizens
12 Essential Websites for British Expats in America
Personality Quiz: Could You Pass For British?
Read More
Filed Under: