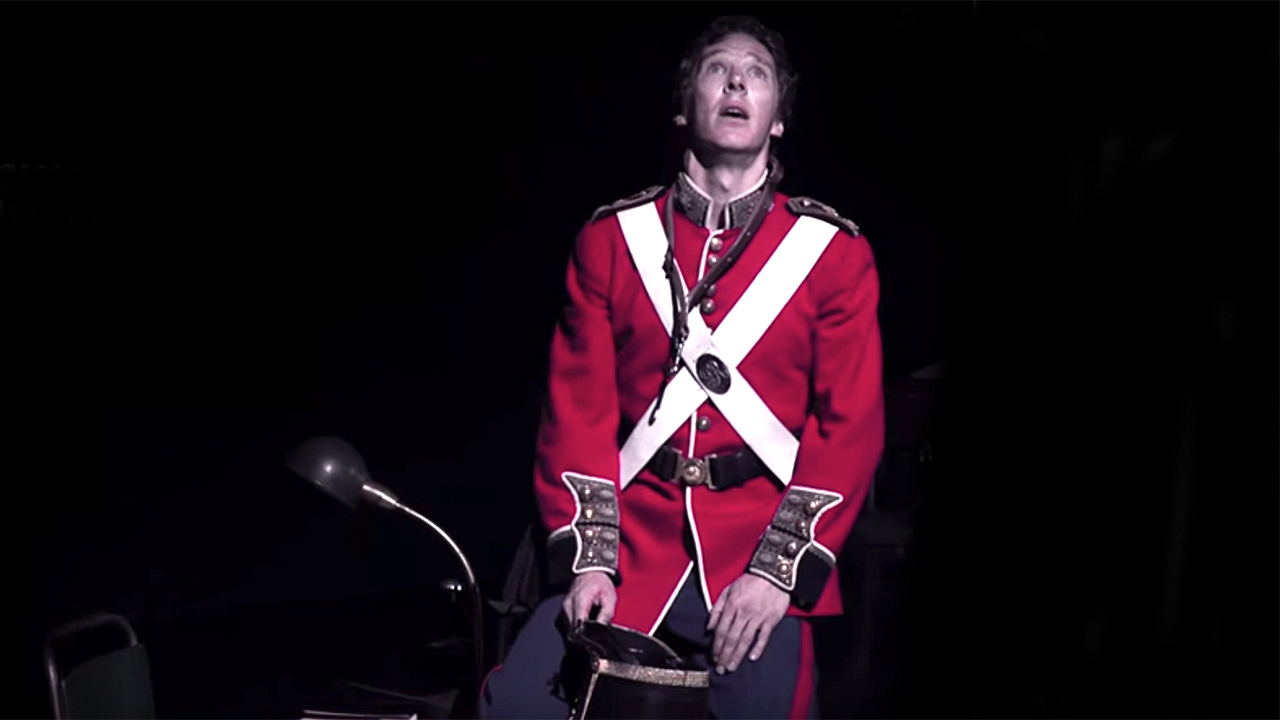 In all the hubbub and kerfuffle around Benedict Cumberbatch's performance of Hamlet at the National Theatre the amount of people who've been lucky enough to see it and make their own minds up is still relatively small. Thankfully, this is all about to change, as the broadcast of the show as part of National Theatre Live reaches cinemas from the middle of October.
If you're planning a trip and fancy a sneak preview, there is a trailer, in which Benedict appears to be dressed as the Nutcracker, from the famous suite by Tchaikovsky (I forget the name):
And if that's all a bit too highbrow for your tastes, you may like to know that the BBC's EastEnders has made an approach to Benedict for a cameo role. Talking at the Radio Times Festival last week, the show's executive producer Dominic Treadwell Collins said: "I really want Benedict Cumberbatch to come and do a turn. And he says he'll come and do it but he is slightly busy."
Dominic was actually at school with Benedict, and told this rather sweet tale of an amateur thespian discovering the difference between being good and being talented:
"He was the year above me at school and I remember doing the Shakespeare play As You Like It.
"I remember afterwards ­running up to my mum to see if I was any good and she said, 'Yeah, you were fine but that Benedict is an actor.'"
Hamlet is appearing in selected theaters on October 15, with encore performances from the 22nd. Find out more here.
See more:
Benedict Cumberbatch Squashes Mean Tweet
Martin Freeman: Benedict Cumberbatch's Hamlet is 'Very Clear'
WATCH: Benedict Cumberbatch's Vulcan Hiccup in 'Doctor Strange' Greeting
WATCH: Benedict Cumberbatch's Message for 'Hamlet' Fans
Read More
Filed Under: