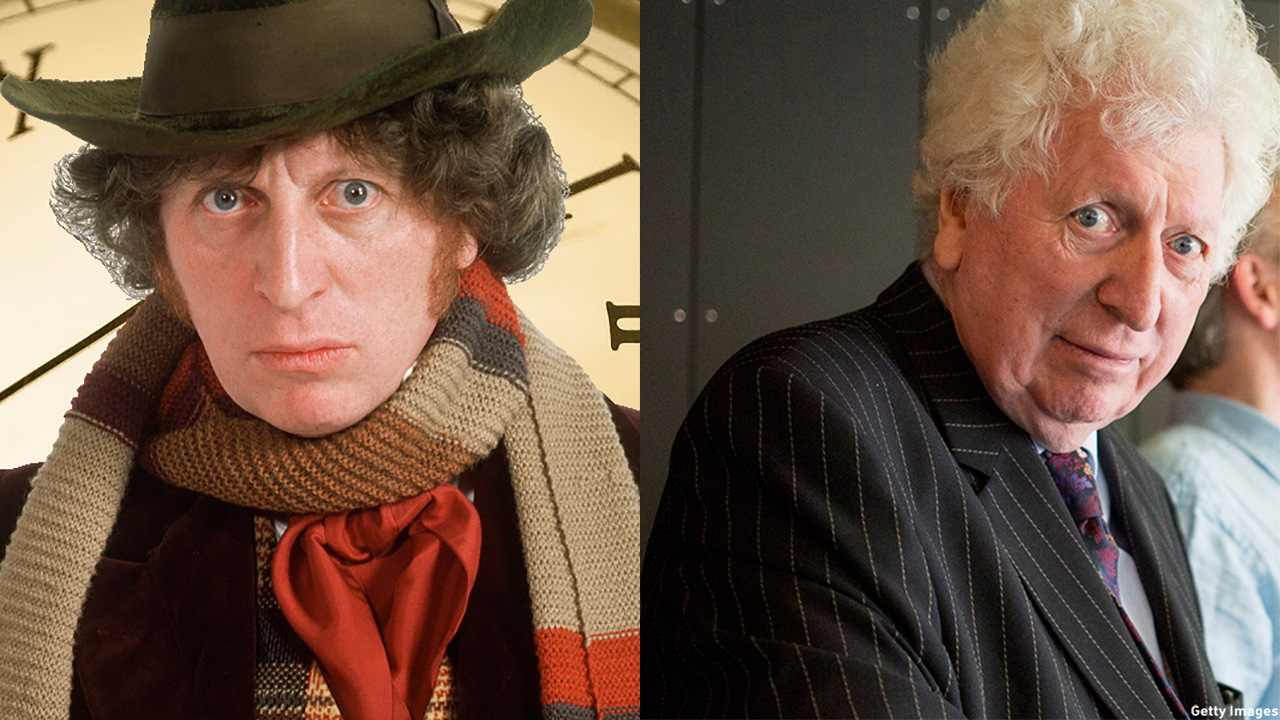 We're wondering how Tom Baker likes his eggs: sunny side up, poached, fried? Now you may be wondering why this is on our mind, well, because we'll be having Breakfast with Tom Baker on BBC AMERICA as of this Sunday, September 20 at 9 am and Monday through Friday at 10 am. You're invited too!
Following the return of Doctor Who on September 19, BBCA will be airing classic Doctor Who episodes featuring the Fourth Doctor through the end of September into October, in the mornings starting next week.
You can check out the schedule here.
Who knows, Baker may not even like eggs and prefer cereal in the morning. Well, we can focus on what we do know about him with this round up of what he's been up to:
Baker, who turned 81 this past January, has been making headlines recently. Not just any ol' news, Star Wars news. Baker has been asked to lend his voice to a character specifically created for him as part of the Star Wars series, with Baker saying at a Day of the Doctors convention, "I'm going to be in this new Star Wars thing, you know? I'm going down to record some voices for this new character they've created for me, very soon." It's not clear which Star Wars project he's attached to, but no matter what, it's pretty cool that the character was created for his voice specifically (according to the Doctor).
If you can't quite remember what Baker's voice sounds like off hand, this clip of him narrating Little Britain may ring a bell:
Baker holds the record for portraying the Doctor the longest, with seven consecutive seasons from 1974 to 1981. In 2013 he returned for the 50th anniversary special The Day of the Doctor:
He also took part in events celebrating the 50th anniversary like the reception featured below at Buckingham Palace in London, England: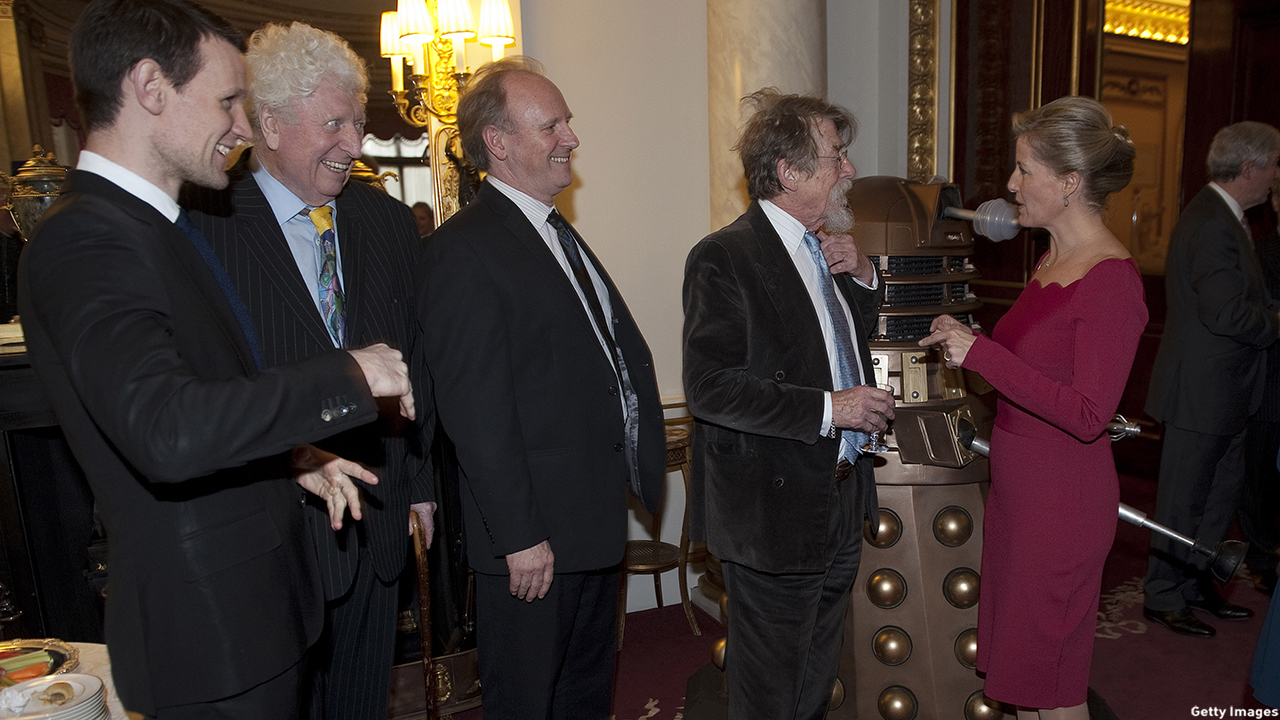 In addition to his time as the Doctor, Baker has had quite a successful career Outside the TARDIS. This 2012 Anglophenia post highlights a number of his outstanding roles, kicking off with the 1968 sitcom George & the Dragon, speeding up to 2000's live-action Dungeons and Dragons.
Here's a look at the latter performance:
In addition to his earlier performances, Baker has starred in a number of popular TV series in the 2000s including Randall & Hopkirk (Deceased) (2000-2001), Monarch of the Glen (2004-2005) and as narrator for Little Britain (2003-2006) and Little Britain USA (2008).
Baker makes regular in-person appearances, setting up camp to meet with fans. He just had a meet-and-greet this past August at a Doctor Who-related event at the Copthorne Hotel in Windsor, England. While that event has passed, he's scheduled to appear at St. Michael's Centre in London, England, on November 7, 2015, for a "signing spectacular."
His official website has an active calendar and appears to be regularly updated. It's a great place to keep tabs on his upcoming appearances and opportunities for a meet-up.
And if you can't make it to England for a face-to-face session, there's always breakfast.
Would you like some jelly babies with your eggs?

See More:
Life Outside the TARDIS: Tom Baker
The Complete Guide to Streaming 'Doctor Who' in the U.S.
The Cast of 'Torchwood': Where Are They Now?
Read More
Filed Under: