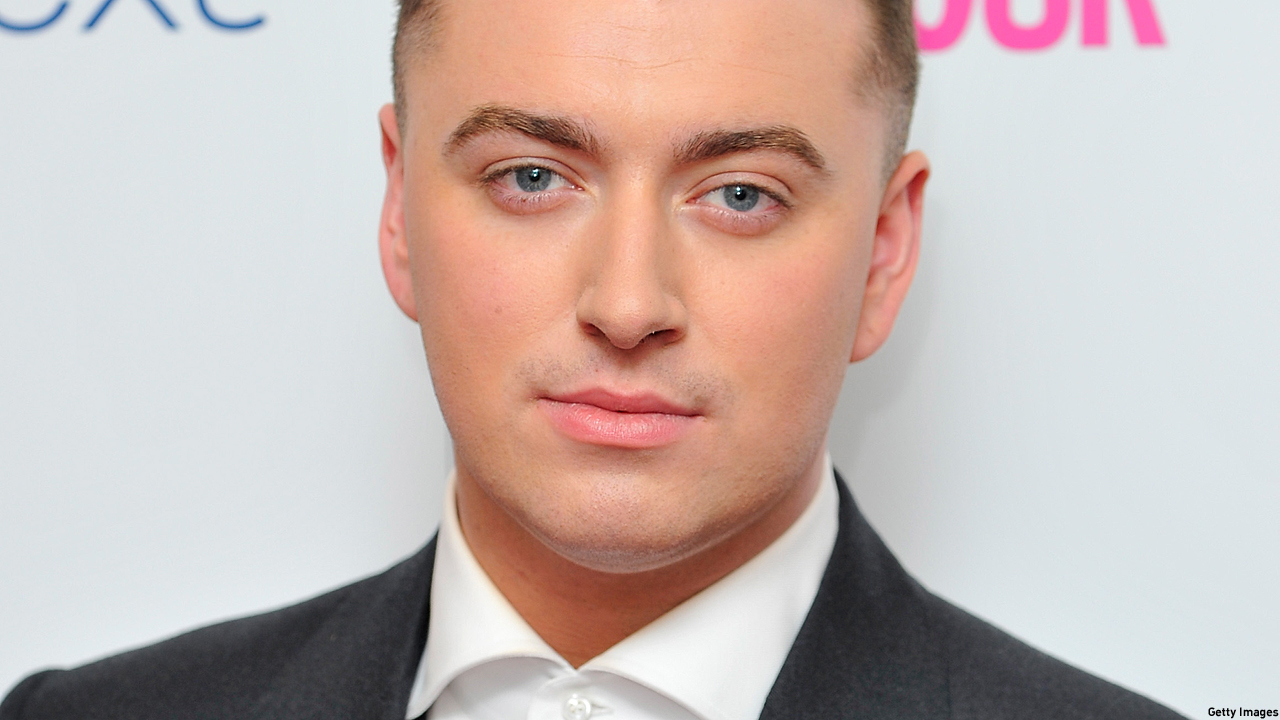 So, after all the hullaballoo, what's the new Sam Smith Bond theme for Spectre actually like?
Well, it's big. I mean really, really big. And slow, and mournful. And big. It finishes with Sam howling into a cavernous echo, that's how very big it is.
You'd expect quite a bit of Monty Norman/John Barry majesty to have seeped into recordings, but unlike previous Bond themes—Duran Duran's, for example—"The Writing's on the Wall" takes that churning orchestral sound as a jumping off point, not as a spice to be added to the meal once the bulk of the cooking is done. Which is very apt in one sense, because of course it sounds like a Bond theme from the off, but can be a hindrance, in that as soon as Sam stops singing, it just sounds like anyone's Bond theme. Paris Hilton's Bond theme would have a similar musical accompaniment.
Emotionally it takes up where Adele's "Skyfall" left off. The idea that Bond is a character that should be celebrated for the suave and debonair rogue that he is takes a secondary position behind the emotional devastation he tends to leave in his wake. "Live and Let Die" and "Nobody Does It Better" seem like a very long way back in the past now. This matches the tone of the Daniel Craig Bond movies, in which we see more of the real cost of being quite such a battle-hardened loner, which only serves to ramp up the drama in the movies.
So, "Writing's on the Wall" is a good Bond song, and it's mostly a good song in its own right, although the sheer iconic weight of the former can overshadow the emotional impact of the latter, if you're not careful.
And on a practical point, writing on the wall would be a terrible idea if you wish to fend off the attention of an international spy like Bond. Unless it's a secret wall in your island lair in the middle of nowhere, and even then, you'd be better off using a Post-It note and putting that in an underground safe. And then NOT singing a song about it, that's a dead giveaway.
See more:
WATCH: Idris Elba as James Bond in (Fake) 'Spectre' Trailer
Bond Girls: Where Are They Now?
WATCH: Bond is Back in Full-length 'Spectre' Trailer
WATCH: The "Bond, James Bond" Moment in 'Spectre'
Read More
Filed Under: