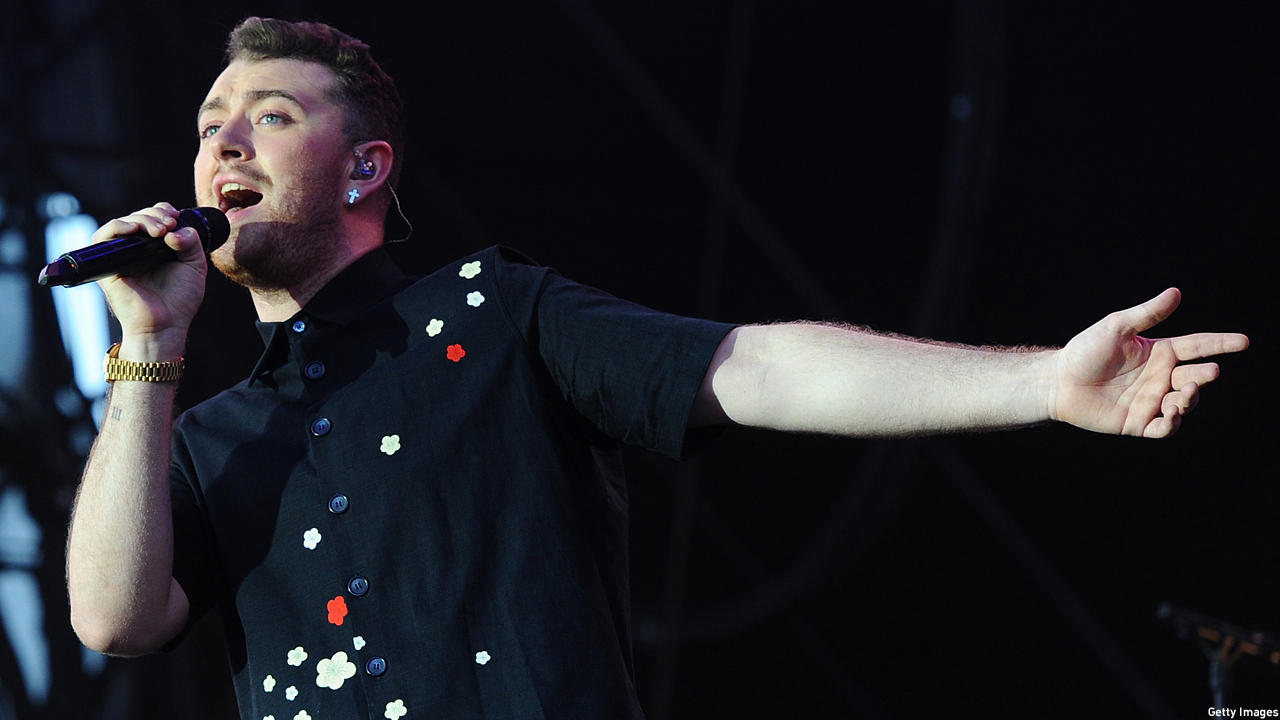 Let us not go crazy here. The internet (in the shape of Sam Smith's Twitter feed) has bequeathed us the gift of 15 short seconds from "Writing's on the Wall," the theme song to Spectre, James Bond's latest cinematic outing. But really, what can 15 seconds tell us about a song?
It does depend on the song, of course. 15 seconds of "Da Doo Ron Ron" by the Crystals gets you through all of the first verse and half of the chorus; take the same amount out of Queen's "Bohemian Rhapsody" and you've no chance of working out what on earth is going on.
So, let us just say that this is an interesting musical moment, one which serves once again to highlight the true genius of John Barry's Bond orchestrations, even though we're still no closer to knowing whether the song continues in much the same direction, like "Skyfall" or wanders off into a reggae breakdown, like "Live and Let Die."
4 days!! http://t.co/LYGQePI8Cm Thanks to everyone pre-ordering, can't wait for you to hear 'Writing's On The Wall' https://t.co/nEYRMK8qif

— SAM SMITH (@samsmithworld) September 21, 2015
You can pre-order 'Writing's On The Wall' on CD or vinyl here http://t.co/7RpiBDtuUH, or on iTunes from midnight. pic.twitter.com/c9vphqANqW

— SAM SMITH (@samsmithworld) September 8, 2015
"The Writing's on the Wall" comes out on Friday, September 25. Spectre hits American theaters on November 6, 2015.
See more:
WATCH: Idris Elba as James Bond in (Fake) 'Spectre' Trailer
What is Going on with the James Bond Theme?
Daniel Craig Glowers in New 'Spectre' Poster
WATCH: Bond is Back in Full-length 'Spectre' Trailer
Read More
Filed Under: