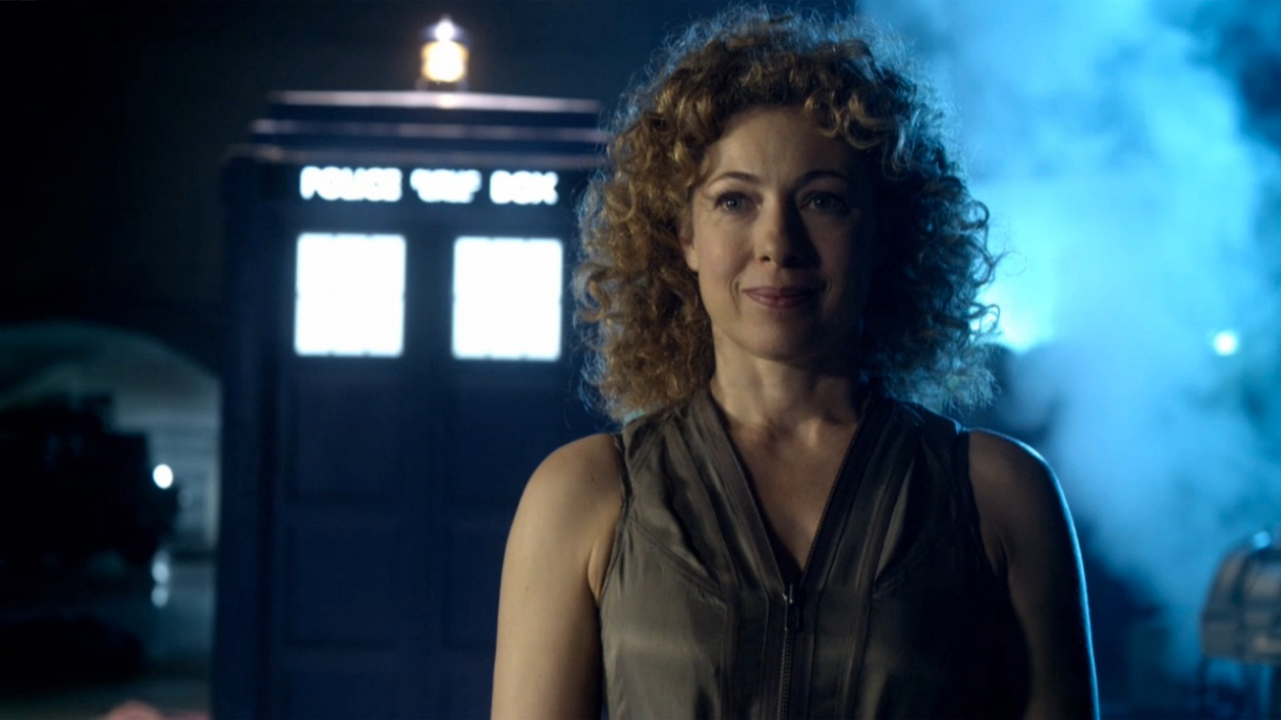 All the best surprises happen around Christmas, but this one is too exciting to keep under wraps.
Alex Kingston will be returning to Doctor Who for the 2015 Christmas special, as Professor River Song. It will be the first time her character has met the Twelfth Doctor (as played by Peter Capaldi), and naturally sparks are going to fly.
No official title for the story has been revealed as yet, but it was written by Steven Moffat, produced by Nikki Wilson and directed by Douglas Mackinnon. Filming is set to start this week.
Alex told the BBC: "To be honest, I did not know whether River would ever return to the show, but here she is, back with the Doctor for the Christmas special. Steven Moffat is on glittering form, giving us an episode filled with humor and surprise guest castings. I met Peter for the first time at Monday's read through, we had a laugh, and I am now excited and ready to start filming with him and the Doctor Who team. Christmas in September? Why not!"
Steven Moffat added: "Another Christmas, another special for Doctor Who – and what could be more special than the return of Alex Kingston as Professor River Song? The last time the Doctor saw her she was a ghost. The first time he met her, she died. So how can he be seeing her again? As ever, with the most complicated relationship in the universe, it's a matter of time…"
And before all that, there's the not inconsiderable matter of Season 9 of Doctor Who, starting on September 19.
See more:
'Doctor Who' Personality Quiz: Which Companion Are You?
Happy Birthday, Alex Kingston: A River Song Top 10
'Doctor Who' Cosplay: How To Dress Like River Song
A Companion To The Doctor's Companions: River Song
Read More
Filed Under: