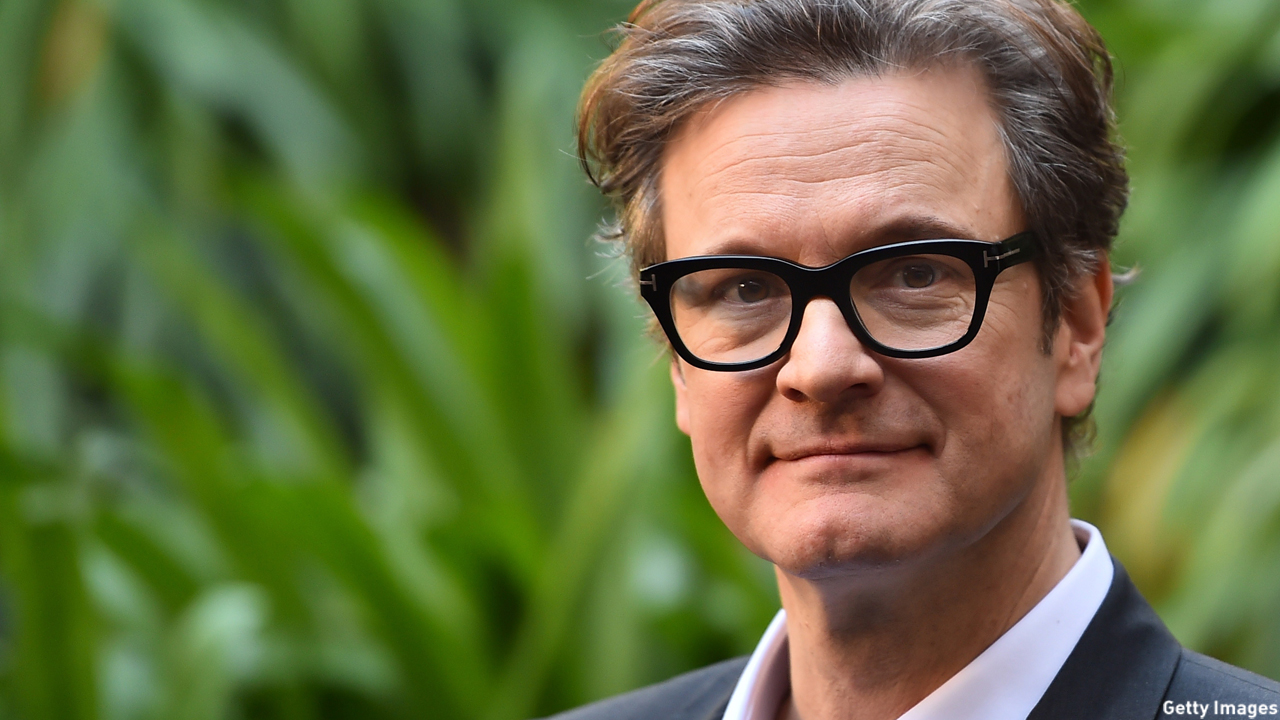 What are the chances that Bridget Jones's Diary co-stars Colin Firth and Hugh Grant both turn the same age this week, 55, with back-to-back birthdays. Well, that is the case, with Grant's birthday having taken place yesterday (September 9), and Firth's today (September 10). Do you think the two celebrated together back in the day? Well, "Mr. Darcy" shouldn't have to share his birthday, so let us count down the reasons we love him:
1. He saved Bridget Jones from herself. 
Yes, we do understand the difference between fact and fiction, but Firth was the one cast to take on the role of Mark Darcy, who saved the day a number of times in the Bridget Jones's Diary series. If it weren't for him playing this oh-so understanding barrister, well, we're not sure what would have become of Miss Jones (Renée Zellweger) in that Thai prison.
2. He knows how to exit a pond.
While we're on the subject of Mr. Darcy, Firth portrayed a character by the same name (Bridget Jones author Helen Fielding actually borrowed it) in the TV adaptation of Jane Austen's Pride and Prejudice. The iconic scene with him coming out of the pond in a soaking wet white shirt almost never happened, with Firth saying he was meant to be wearing nothing in a recent interview with Jonathan Ross. Firth's never even seen the scene. If for some reason you haven't, or just want to watch it again, here it is:
3. He's humble.
Sure, he's a movie star and has starred in a number of unforgettable roles ranging from the loving father in Nanny McPhee to his Oscar-winning portrayal of King George VI in the biopic The King's Speech. But he's not too proud to admit his own children had a giggle when watching him roll around in the back garden, practicing his action hero moves for this year's Kingsman: The Secret Service:
4. He's just so darn charming.
Firth stars opposite Alan Rickman in the Coen brothers' crime comedy Gambit. His character plays such a doof, and you find yourself thinking, "Why is Colin Firth playing such a doof?" Doof or not, his natural charm shines right through:
5. He's selective.
He swung by Ellen to talk about his film Tinker Tailor Soldier Spy. He agreed to do just one interview, and this was it:
6. And, he's selectively funny.
No, we don't roll around on the floor laughing when watching Firth on screen. But he does have a funny bone, and he gave it a workout during a junket interview for A Single Man when talking about getting to smooch Matthew Goode:
7. He was awarded Commander of the Order of the British Empire.
Right, this is an impressive feat, but what's more impressive is that he doesn't wear this honor on his sleeve. In 2011 Queen Elizabeth II awarded him the title of Commander of the Order of the British Empire for his work in drama, including his portrayal of her father King George VI in The King's Speech. He talked about how the title works on The Late Show, but that's because David Letterman pulled it out of him:
https://www.youtube.com/watch?v=udYi38u-Lp0
8. He'd jump at the chance for another TV role.
He's enjoyed a successful film career, but he's also open to doing TV again. In September 2014 he talked about doing TV at the GQ Awards, saying, "I would definitely do TV, at the drop of a hat, if I was offered a good role." Him being his self-deprecating self, he finished that thought with, "I haven't really been offered anything." Maybe this will result in some offers coming in? In the meantime, here's a look at one of his earlier television performances in the 1986 series Lost Empires:
9. He loves love.
Firth doesn't do a ton of interviews, but he was okay opening up to Ellen DeGeneres about meeting his wife for the first time, describing it as "a bolt through the heart" when he saw her walking through the crowd:
10. He's welcoming to fans.
He recently chatted with People magazine about being recognized on the street, saying he's not a fan of taking selfies. But he is okay with being approached, saying, "People coming up and saying something nice is always welcome. But when you're being secretly photographed, that's not so nice. I would rather shake hands with someone and exchange a few words than take a selfie." Well, who would want their picture being taken unknowingly? We appreciate your honesty, Mr. Firth.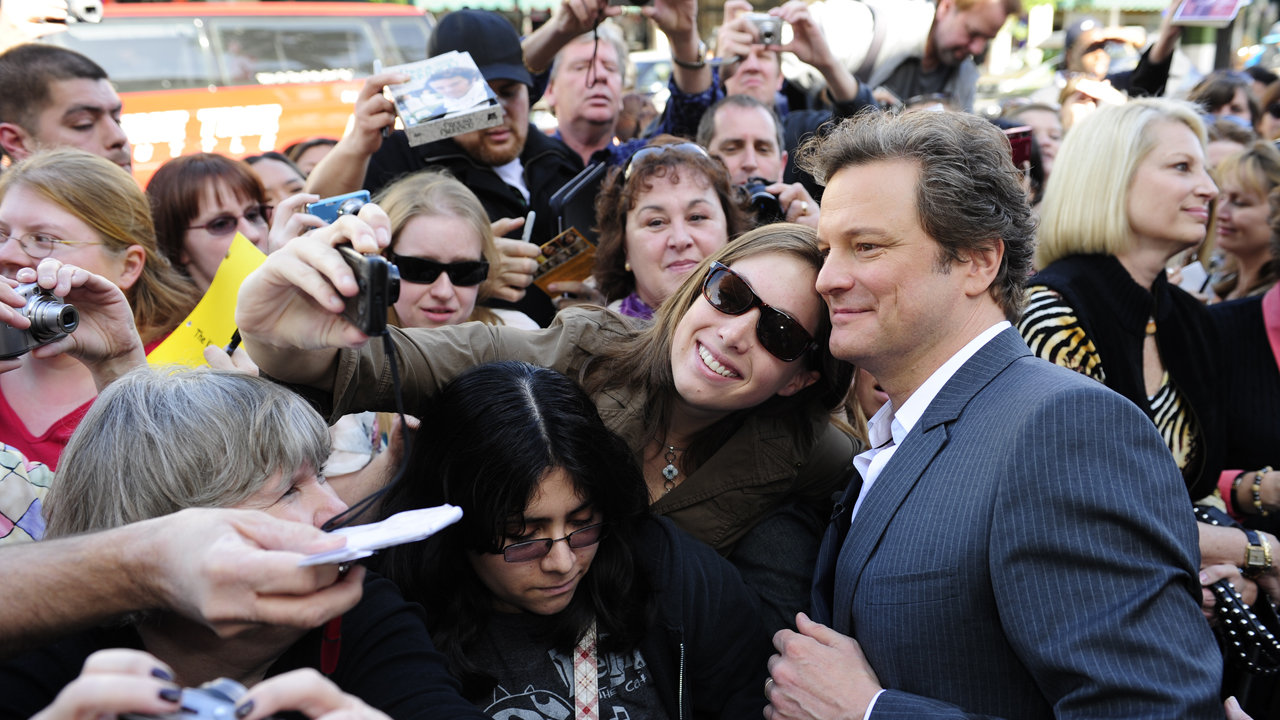 Happy birthday Colin Firth, enjoy your day!!
See More:
Brit Binge Watching: Five Interesting Biopics Available Online
Colin Firth is About to Make His Fans Very, Very Happy
Colin Firth Says He's a Regular Husband
Read More
Filed Under: