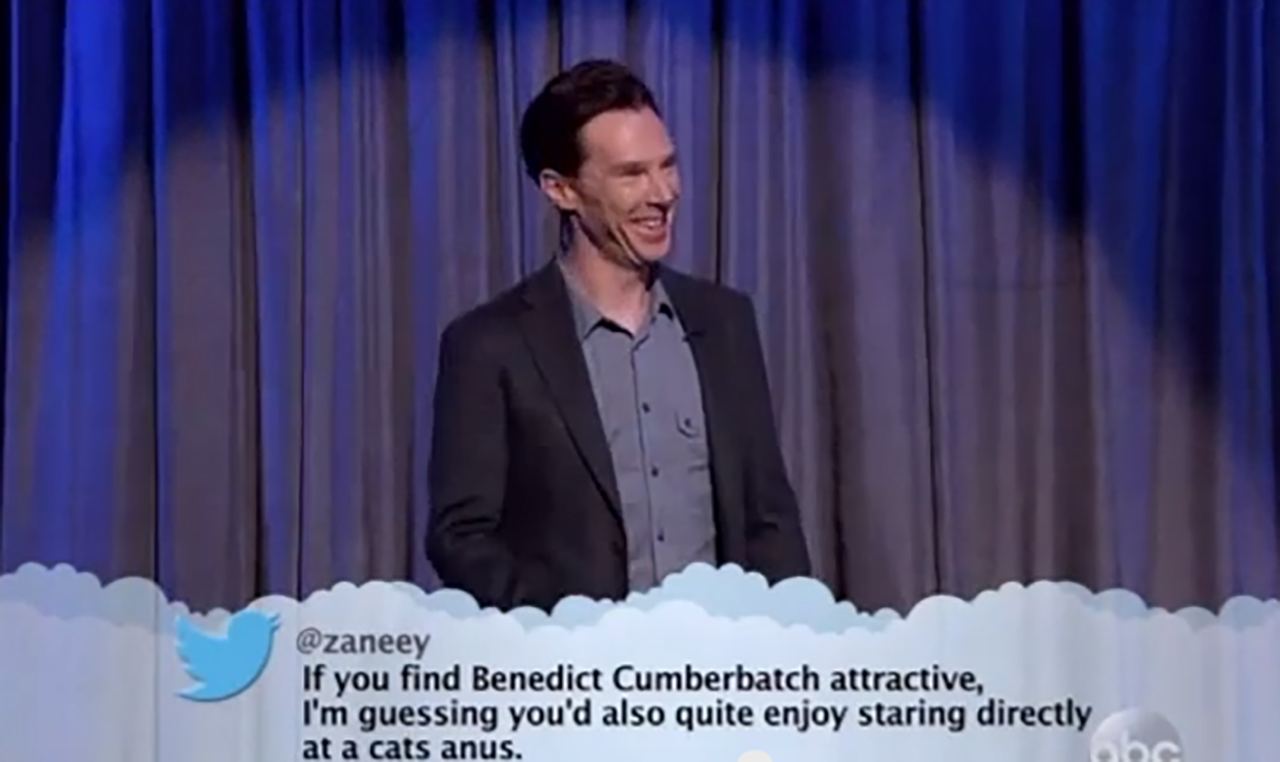 Sherlock's Benedict Cumberbatch doesn't take part in social media, but that doesn't mean he's immune to it.
We don't expect he sits home Googling himself and may not actually be aware of what's being said about him, but that's where late night host Jimmy Kimmel comes in.
Kimmel brought an unflattering Tweet to the British star's attention, which Cumberbatch read out loud (barely getting through it without laughing):
"If you find Benedict Cumberbatch attractive, I'm guessing you'd also quite enjoy staring directly at a cat's anus."
Don't get mad at us Cumberbatch Collective, we didn't say it.
It's no surprise Cumberbatch was quick on his feet, the clever guy he is, responding with this:
"Yeah, well someone did, and she put a ring on it," referring to his wife Sophie Hunter.
What did you think of the Cumberbatch/Beyoncé mash-up?
See More:
WATCH: Benedict Cumberbatch's Vulcan Hiccup in 'Doctor Strange' Greeting
WATCH: Benedict Cumberbatch Surprises Fans Outside 'Hamlet'
J.K. Rowling and the Very Nice Tweets of Inspiration
Read More
Filed Under: