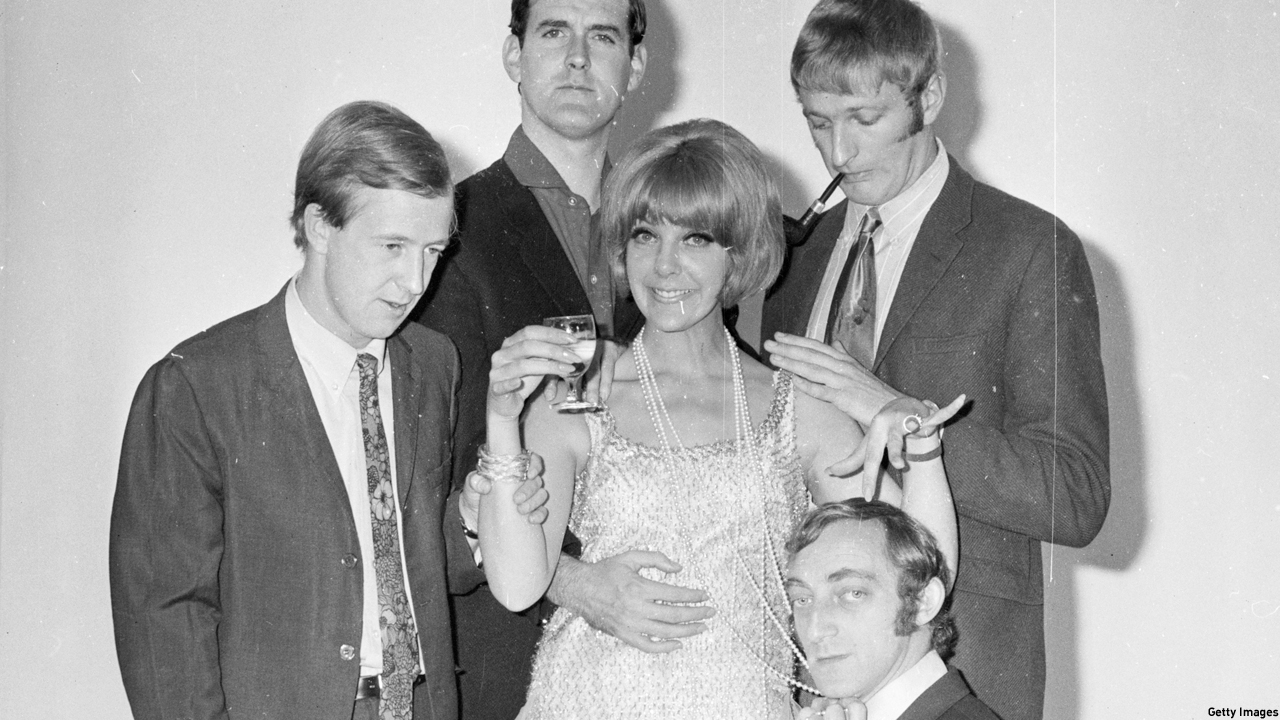 It's always a cause for celebration when episodes of a long-lost TV series suddenly come to light. It was when those missing 1960s Doctor Who adventures were discovered a couple of years ago and it is now, as the British Film Institute announces that it has found two missing episodes of At Last the 1948 Show from 1967.
Fans of Monty Python's Flying Circus will know the show was almost a trial run for that style of anarchic sketch comedy, with sketches written by and starring John Cleese and Graham Chapman, working with Marty Feldman and Tim Brooke-Taylor and a host of guest stars. The missing episodes came to light when Mark Rigby, a fan of the show, contacted the B.F.I. as part of their initiative Missing Believed Wiped, which has also found old episodes of classic British comedies such a Dad's Army.
Here's a clip from the new discovery:
John Cleese told RadioTimes.com: "I'm very thankful to the B.F.I. and especially [archivist and historian] Dick Fiddy for this latest discovery. The 1948 Show contained material which could have gone straight into Monty Python."
In fact several of the Cleese/Chapman sketches from At Last the 1948 Show eventually found their way into Monty Python's live set and recordings, including Cleese's personal favorite "The Bookshop Sketch", which is featured in one of the newly-discovered episodes. The skit has turned up in a few different locations over the years, on Monty Python's Contractual Obligation Album in 1980, and in Marty Feldman's own show Marty Amok! in 1970:
Thankfully, audio recordings of the entire series exist, thanks to fans wanting to relive each sketch with their friends, in those pre-video, pre-YouTube days. Arguably the most famous skit of them all—which had thankfully already been discovered—is "Four Yorkshiremen," often mistakenly thought to be a Python sketch due to the troupe performing it live:
The discovery of these two episodes means the video archive of the entire series is almost complete, as Steve Bryant, the National Archive's senior curator, explained: "This latest discovery nearly completes the jigsaw of all the material from the series and I was so thrilled about it.
"I have been looking for these episodes for over 25 years."
See more:
Personality Quiz: Which 'Monty Python' Member Are You?
WATCH: Monty Python Give Simon Pegg Super Powers in 'Absolutely Anything'
WATCH: Stephen Hawking Sings Monty Python
The Moaning Of Live: Monty Python's Return In Full
Read More
Filed Under: