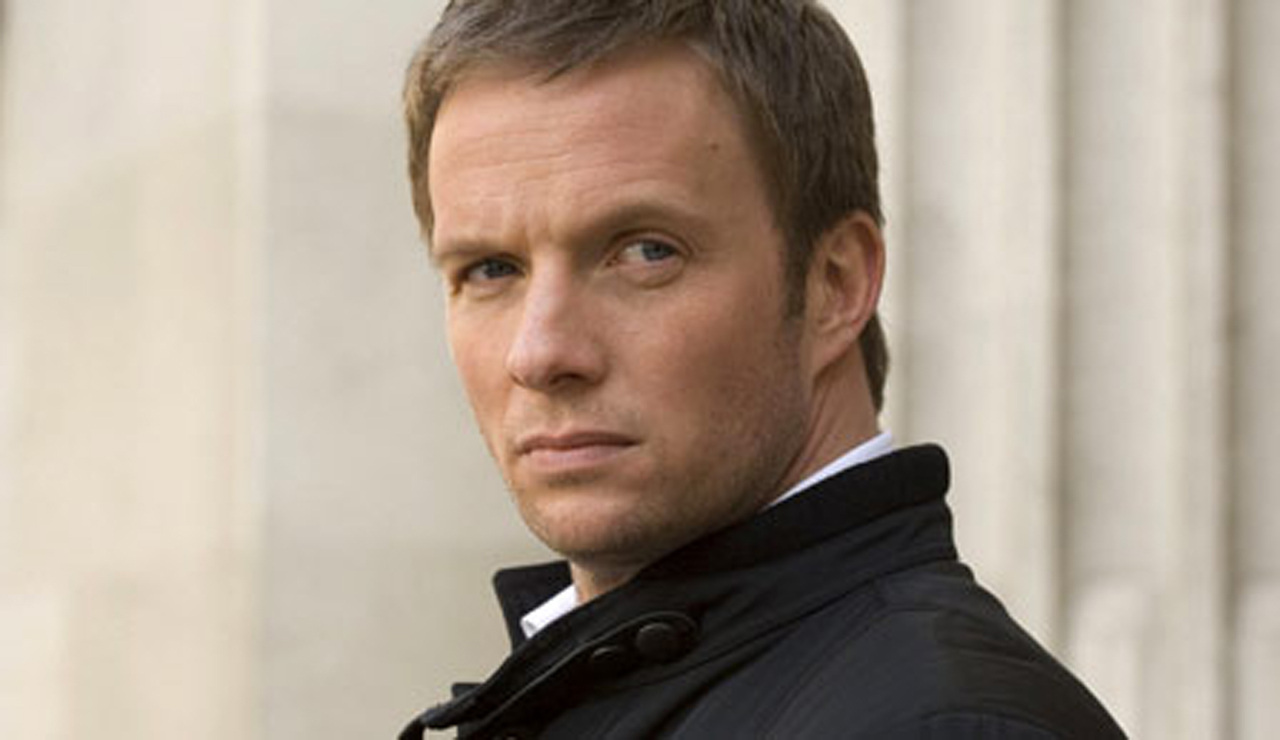 Rupert Penry-Jones turns 45 today. He's already reached heartthrob status in the U.K., starring on British TV regularly. Let's celebrate his day with five binge-worthy roles below:
1. Whitechapel
Penry-Jones starred opposite Philip Davis and Steve Pemberton in the BBC America mystery crime series. Penry-Jones and Davis portrayed detectives, with Pemberton rounding out the trio as a historical advisor. The three collaborate efforts, investigating modern crimes in London that are somehow tied to the past.  

Watch Whitechapel on Hulu Plus.
2. Black Sails
Penry-Jones joined the second season of Black Sails in 2015. The series revolves around the lives of pirates during the 18th century. It would be fun to see Penry-Jones with long hair and a fun hat, but in this case he takes on the role of Thomas Hamilton. While not a pirate, Hamilton has some chutzpah because he's going after the pirates' leader Captain Flint (Toby Stephens).
Watch Black Sails on Amazon Instant. 

3. Silk
No, this isn't a soap opera or does it have anything to do with silk stalkings. The BBC series revolves around the life of being a barrister and the court room drama. The term silk is pulled from the material of the robes barristers wear, and it's used in regards to becoming a lawyer, as in "becoming a silk." Penry-Jones portrays barrister Clive Reader, referred to as "flamboyant, badly behaved, gifted and incredibly ambitious," by BBC One. Despite that description, he's well-liked, with his charming ways balancing out his arrogance.
4. MI-5
As we all know being spy film aficionados, MI-5 is the term for the British Security Service. The series kicked off in 2002, with Penry-Jones joining the cast in 2004. He took on the role of Adam Carter, a natural leader in intelligence. He takes matters into his own hands, pushing himself and his colleagues to the edge … and worries about picking up the pieces later.
5. The Strain
A viral outbreak, with a hint of vampirism, has been let loose on NYC in the horror series The Strain. Penry-Jones puts his dashing good looks on the shelf for the role of Mr. Quinlan. His character is a vampire/human hybrid that leans more toward human, working against his father The Master. We don't want to spoil this for you; you have to see Quinlan for yourself.
Happy birthday Mr. Penry-Jones! 
See More:
FIRST LOOK: Ben Whishaw in BBC AMERICA's 'London Spy'
WATCH: Miranda Hart, Jason Statham, and Jude Law Star in 'Spy' Trailer
Brit Binge Watching: Five Spy Dramas You Can View Online
Read More
Filed Under: