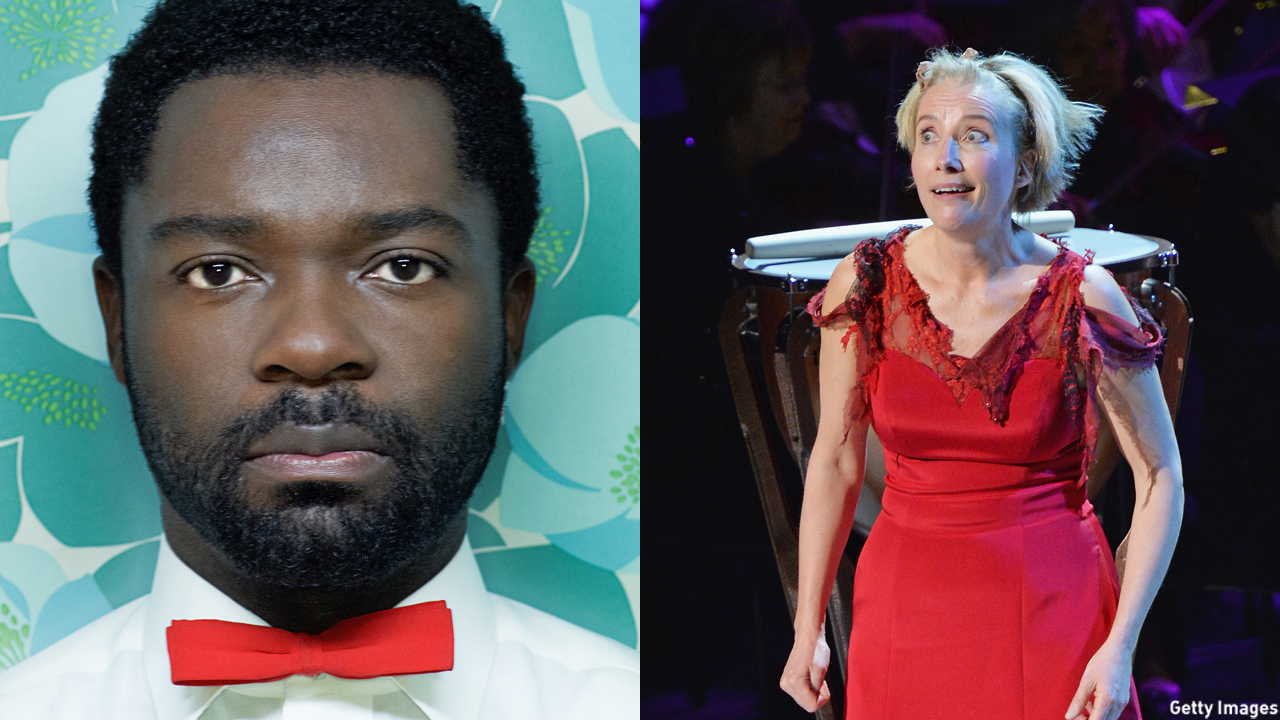 The 2015 Emmy Awards are happening this coming Sunday (September 20) and some of our favorites are nominated for their incredible work in television. Let's take a minute to catch up with the standout performances that have brought these Brits to the forefront.
While not technically British, BBC AMERICA's very own Tatiana Maslany plays British, amongst a variety of characters, in Orphan Black. We'd like to congratulate the dynamic actress for her Best Actress in a Drama Series nomination.
Here's a look at the Orphan Black season three trailer:
You can binge-watch Orphan Black at Amazon Prime.
Emma Thompson already has has an arsenal of awards, including two Oscars, four BAFTAs, two Golden Globes and an Emmy for her appearance (Outstanding Guest Actress) on Ellen. She's been nominated for six Emmys based on her work in television, and again this year for her portrayal of Mrs. Lovett (Best Actress in a Limited Series or TV Movie) in Sweeney Todd: The Demon Barber of Fleet Street (Live from Lincoln Center):
The Best Actor in a Limited Series or TV Movie category is weighed down with British actors. There are six actors nominated total, and three are British. Those are some good odds.
Comedic actor Ricky Gervais has received a nomination for his much talked-about role in Derek. This isn't his first time at the Emmys, having won two Emmys for his performance in Extras (Outstanding Lead Actor in a Comedy Series) and for creating the series The Office (Outstanding Comedy Series). Will he make it a hat trick?
Here's a peek of Gervais in the title role as Derek:
You can catch up with Derek on Netflix.
Mark Rylance may not quite be a household name in the U.S (just yet), unless you're a regular on the Broadway circuit, but he's no newbie actor, having won two Tony Awards, a BAFTA, and a Laurence Olivier Award, all for Best Actor. He's being recognized for his work in the period drama Wolf Hall.
Here's a look at his performance as Thomas Cromwell:
Wolf Hall is available for online streaming via iTunes.
On the other hand, David Oyelowo is a name we do here a lot, with American actor Brad Pitt even giving us a lesson on how to pronounce his surname. Oyelowo has been recognized for his film work with nominations for his portrayal of Martin Luther King, Jr. in the biopic Selma. But this is his first Emmy nod for his solo performance in the HBO TV movie Nightingale:
You can watch Nightingale on HBO GO.
Homeland's Damian Lewis joins his Wolf Hall co-star Rylance at the Emmys. Lewis took home the 2012 Outstanding Lead Actor in a Drama Series trophy for his unforgettable portrayal of Nicholas Brody in the Showtime series. This time around he's been nominated for Outstanding Supporting Actor in a Limited Series or TV Movie for his depiction of Henry VIII in Wolf Hall:
Again, the Outstanding Supporting Actress in a Drama category is topped up with British actresses making up half of the nominations.
Downton Abbey may be coming to an end, but actress Joanne Froggatt is finishing on a high note. She's been recognized for her portrayal of Anna Bates in the hugely popular period drama. She was nominated for the same role in both 2012 and 2014, and has already won the 2015 Golden Globe.
Here's a look at the trailer for Downton Abbey season five:
You can catch up with Downton Abbey on Amazon Prime.
The Brit-centric Game of Thrones is representing this year, with both Emilia Clarke and Lena Headey being nominated for Outstanding Supporting Actress.
Clarke was nominated in 2013 for her portrayal of Daenerys Targaryen, the Mother of Dragons. Headey received an Emmy nomination in 2014 for her role as Cersei Lannister. They're both featured in the season five trailer:
Game of Thrones is available on HBO GO.
Cheers to all the nominees! 
See More: 
Emmy Nominations: Tatiana Maslany Grabs First Nomination for 'Orphan Black'
2015 British Fall Preview: 10 Shows to Watch
15 TV Shows We're Looking Forward to in 2015
Read More
Filed Under: