Are you in Southern California and craving a cuppa? Sure you can brew tea at home, but why not make it into an event and "do" Afternoon Tea at some of our favorite spots in Los Angeles County. Check out ten delightful but totally unique experiences (in no particular order):
High Tea Cottage, located at 1938 Costanso St, Woodland Hills, is open six days a week, closed on Tuesday. The tea service begins at 11:30am (12:30 on Sundays), ending at 4:30pm. The proprietor has spent 40 years traveling the world, including time spent living in London, collecting teas and cultural tips, and now brings her knowledge to us at her own establishment. High Tea Cottage offers multiple services including the five-course Royal High Tea, four-course Birthday Celebration Tea, three-course American Tea Time, and three-course English Afternoon Tea. You can check out the menu here.
New Tea Spot Listing: PAMELA'S TEAROOM & British shophttp://www.teatravellerssocietea.com/2015/04/pamelas-tearoom-british-shop.htmlPamela's#tea#tearoom#afternoontea#hightea#teasociety#societea

Posted by Tea Travellers Societea on Monday, April 20, 2015
Pamela's Tearoom, located at 2752 Valley View St, Garden Grove, offers a tearoom, hosts special events, and has catering. They even have a shop for you to peruse on your way out. The tearoom is open Wednesday through Sunday, offering full tea from 11:00 am to 4:00 pm. It's closed on Monday and Tuesday. Pamela's offers High Cream Tea, Afternoon Cream Tea, Sussex Cream Tea, and Little Princess Tea. You can check out what the tea service includes here.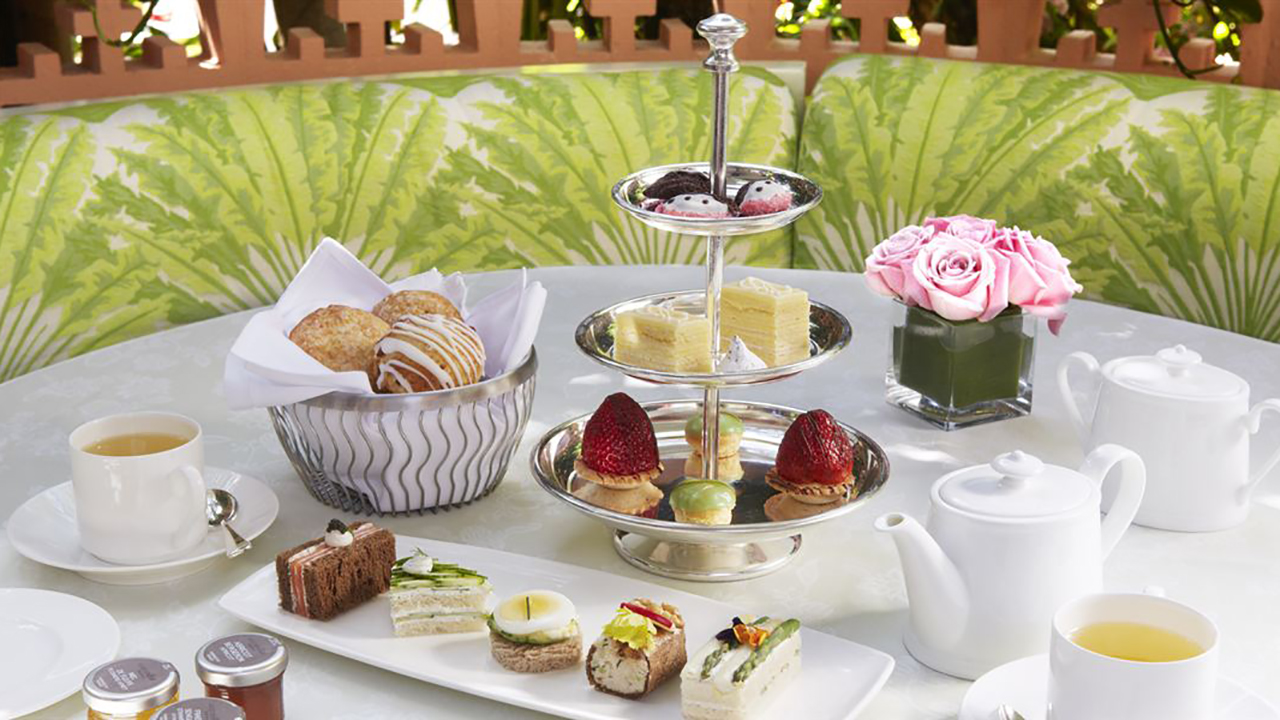 The Polo Lounge can be found inside the Beverly Hills Hotel, located at 9641 Sunset Blvd, Beverly Hills. The lounge offers afternoon tea on Fridays and Saturdays from 3:00 to 5:00 pm. It costs $40 per person. The service includes a selection of freshly brewed teas, miniature savory canapés and tea sandwiches, and cakes. You can check out the menu here.
American Tea Room, located at 909 S. Santa Fe Avenue, sources tea and teaware from around the world. They don't necessarily offer tea services, but that just means you can swing by and order up some tea anytime of the day, well, during store hours, which is Monday through Saturday, from 9am to 5pm. The store serves black tea, green tea, white tea, Oolong tea, and caffeine-free tea in hot and cold. The establishment offers a tea lounge, tea patio, tea bar, tea shop, and restaurant. What's your pick? You can find more about American Tea at their website here. Sure, it's called American Tea Room, but they featured Sir Patrick Stewart on their Facebook page, there must be some Anglophiles on staff.
5. The Peninsula Beverly Hills
The Peninsula Beverly Hills, located at 9882 South Santa Monica Blvd, offers traditional afternoon high tea in their Living Room on Sunday afternoons. The seatings are at noon, 2:30 pm, and 5:00 pm. You have the choice of two tea services: the Royal Tea or the Imperial Tea, which includes a fresh pot of tea, a glass of champagne, freshly baked scones, tea sandwiches and pastries. The only difference between the two is that the latter comes with a savory caviar cake and a Peninsula Page Boy cap cake, wrapped to go. A harpist plays during the 2:30 pm and 5:00 pm seatings. The Peninsula Beverly Hills has more details here.
Ye Olde King's Head, located at 116 Santa Monica Blvd, Santa Monica, is a British pub and restaurant. In addition to classic British pub fare, the restaurant serves afternoon tea, Monday through Saturday, starting at 11:30 am through 4:00 pm. They offer the service on Sundays for large parties; you can call ahead to make a reservation. The afternoon tea includes three-tiered cake stands, freshly made finger sandwiches, scones, sausage rolls, pastries, and tea served in fine china. Pubs aren't just about soccer. You can check out more about the tea service here.
7. Boxwood Cafe 
Gordon Ramsay's Boxwood Cafe is located inside the London West Hollywood hotel, located at 1020 N. San Vicente Blvd. The dining experience offers traditional afternoon tea on Saturdays and Sundays, from 2:30 to 4:30 pm. Ramsay provides a nice spread, including a selection of tea sandwiches, freshly baked scones, an assortment of cakes, and, of course, tea. You can make a reservation here.
Langham Huntington Hotel, located at 1401 S. Oak Knoll Ave, Pasadena, carries on the afternoon tea tradition started at their first hotel, the Langham, established in London, England in 1865. Guests can enjoy a selection of savory tea sandwiches, scones with Devonshire cream, fruit tarts, mousse torts and French macaroons along with a variety of the finest teas. The tea service is offered Monday through Friday, from noon to 4:00 pm. And on Saturday and Sunday, from 11:00 am to 4:00 pm. You can find out more about the service here.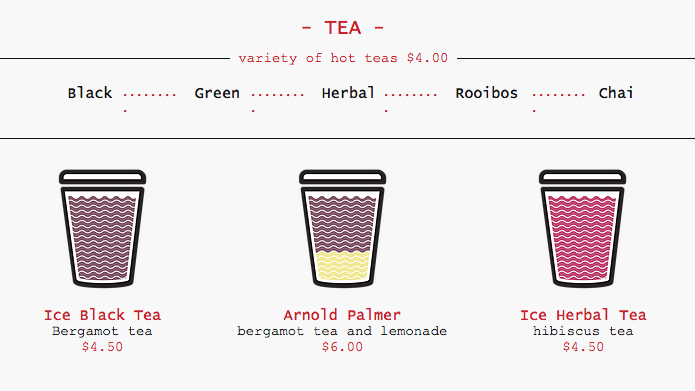 The Daily Dose Cafe, located at 820 Industrial St, offers a casual setting, and you're welcome to stay and relax or you can take your tea to go, if you fancy it. The Daily Dose cafe's mission is to provide you with artisanal food and beverages that will satisfy your mind, body and soul. The above photo, pulled from the cafe's website, illustrates some of its tea selections. You can find out more about the cafe here.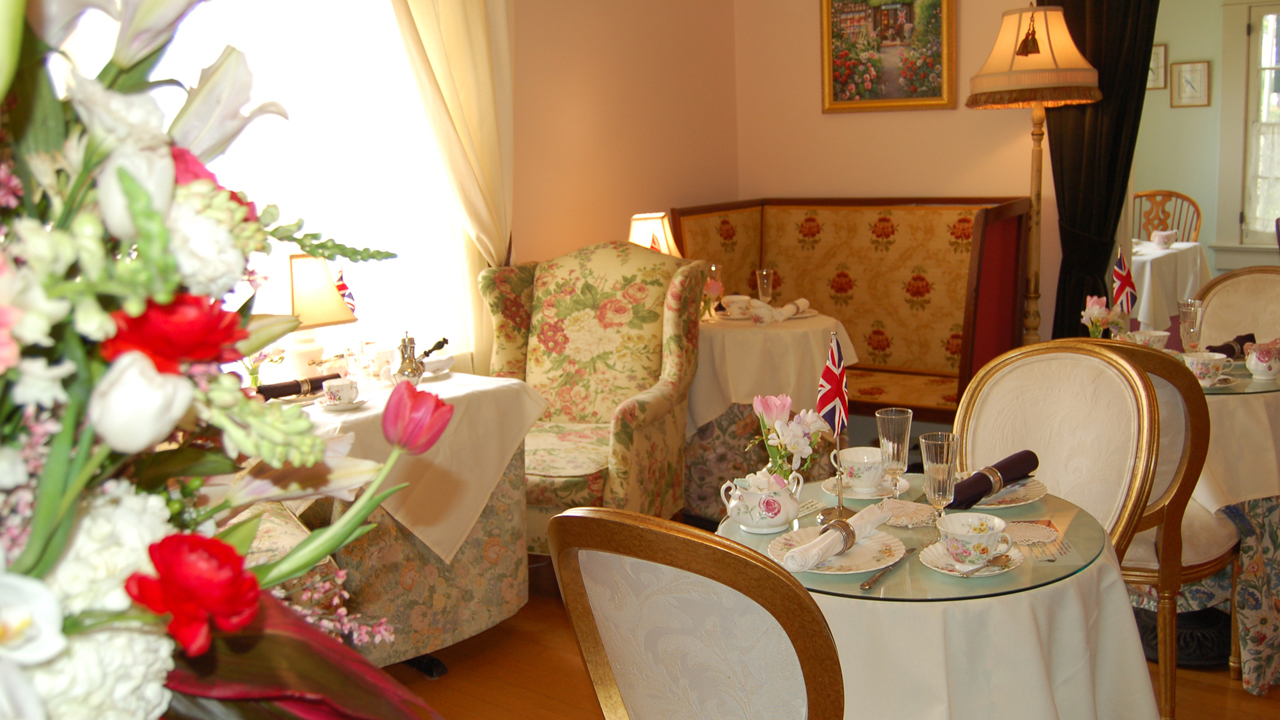 Rose Tree Cottage, located at 801 S Pasadena Ave, has that British flair you may be craving. The exterior indeed looks like a cottage and the interior has that quaint sitting room feel, with a Union Jack flag as a centerpiece. Afternoon tea is served Tuesday through Sunday, at three times, 1:00 pm, 2:30 pm, and 4:00 pm. The tea is served in their main tearooms, which is surrounded by items from Britain, and has a garden setting. The atmosphere is very relaxing, with the smell of freshly baked scones, freshly cut flowers, and the sounds of tea time music. Sandwiches, sweets, and tea are served with the finest Royal Crown Derby and Royal Doulton Bone China. You can find out more about the servings here.
How do you prefer to do tea? 
See More:
10 Places to Do Tea in NYC
10 Places to Stock Up on British Goods in NYC
How to Pretend You're British for a Day in NYC
Read More
Filed Under: