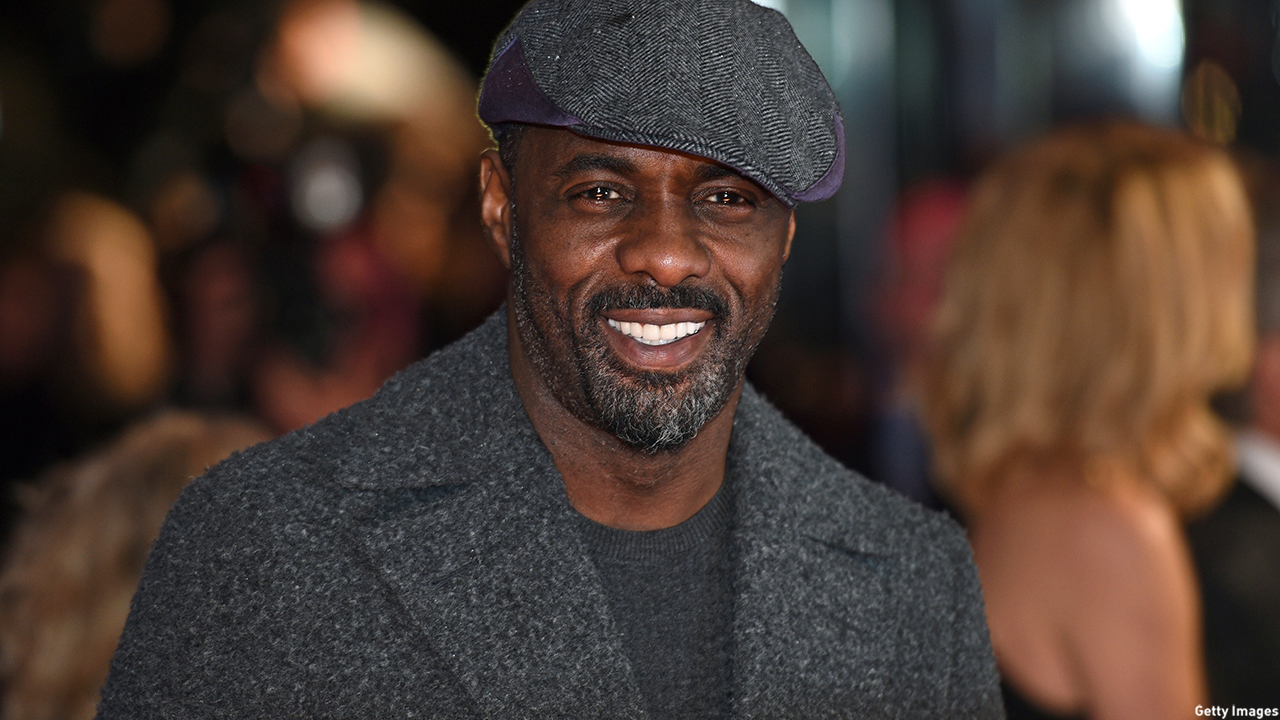 You may or may not believe this, but we had this post on our calendar prior to the talk of Luther star Idris Elba may or may not being "too street" to play James Bond. As much as we are keen on watching the British actor perform, others are just as interested in talking about him. But, that just proves us right, with this post planned ahead of the chatter: Elba is taking over the internet one moment at a time:
1. Elba reacts to "too street" comment. 
Earlier in the month (September 1) British writer Anthony Horowitz, author of the forthcoming 007 Trigger Mortis novel, made a flippant comment about Elba being "too street" to portray James Bond. The writer almost immediately took back what he had said, apologizing for any harm he may have "clumsily" caused. We were curious if Elba would respond publicly to the online kerfuffle Horowitz's foot-in-mouth interview was causing, which he did with this Instagram post:

2. The British actor causes a "man panic."
It appears women nationwide, and internationally, were comparing their doting boyfriends and husbands to the unattainable actor. One sole gentleman had enough and decided to stand up for himself, writing an ode to not being Idris Elba: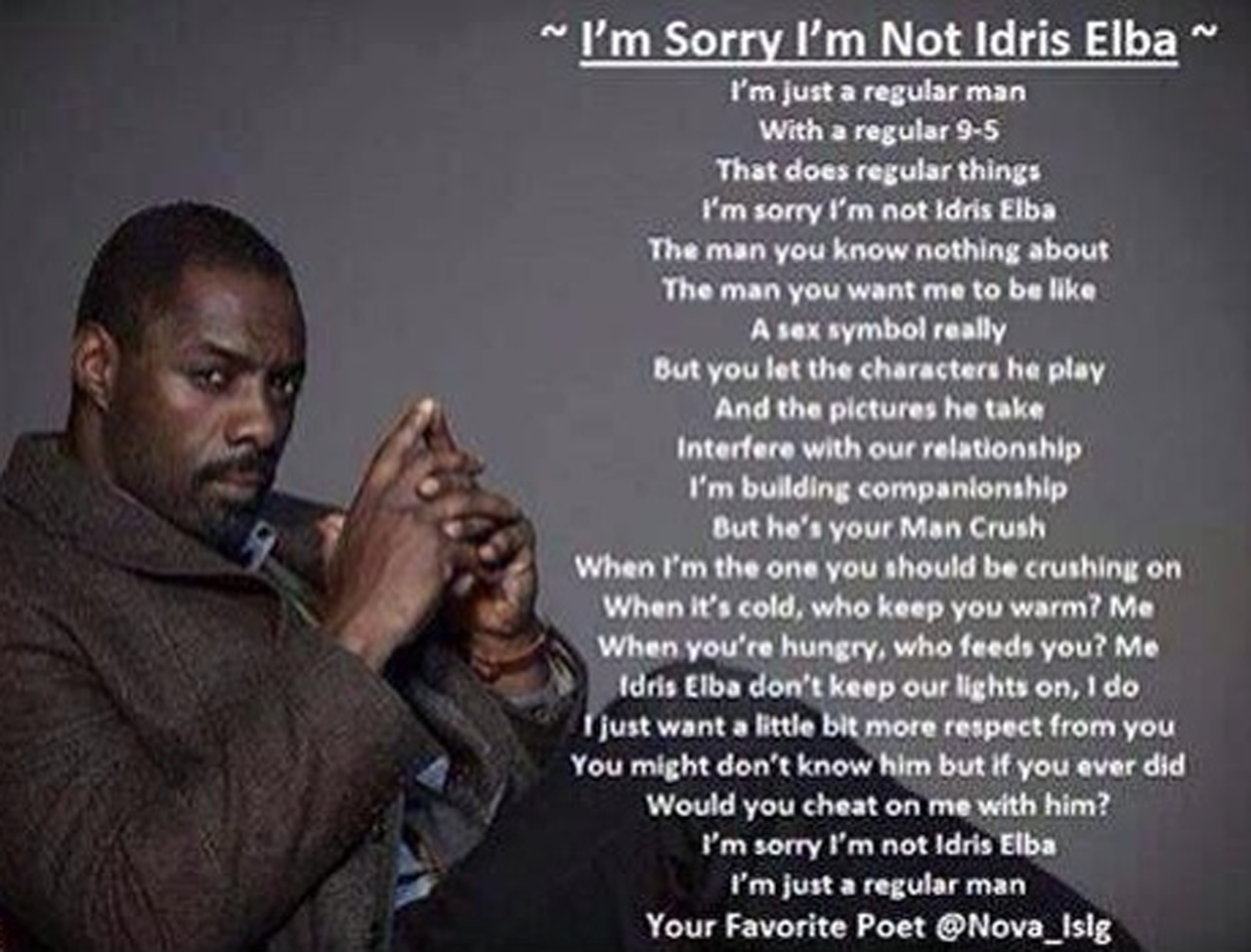 3. He doesn't apologize for being himself.
Elba ceased to disappoint, releasing a response to the poem, in his oh-so-cool style: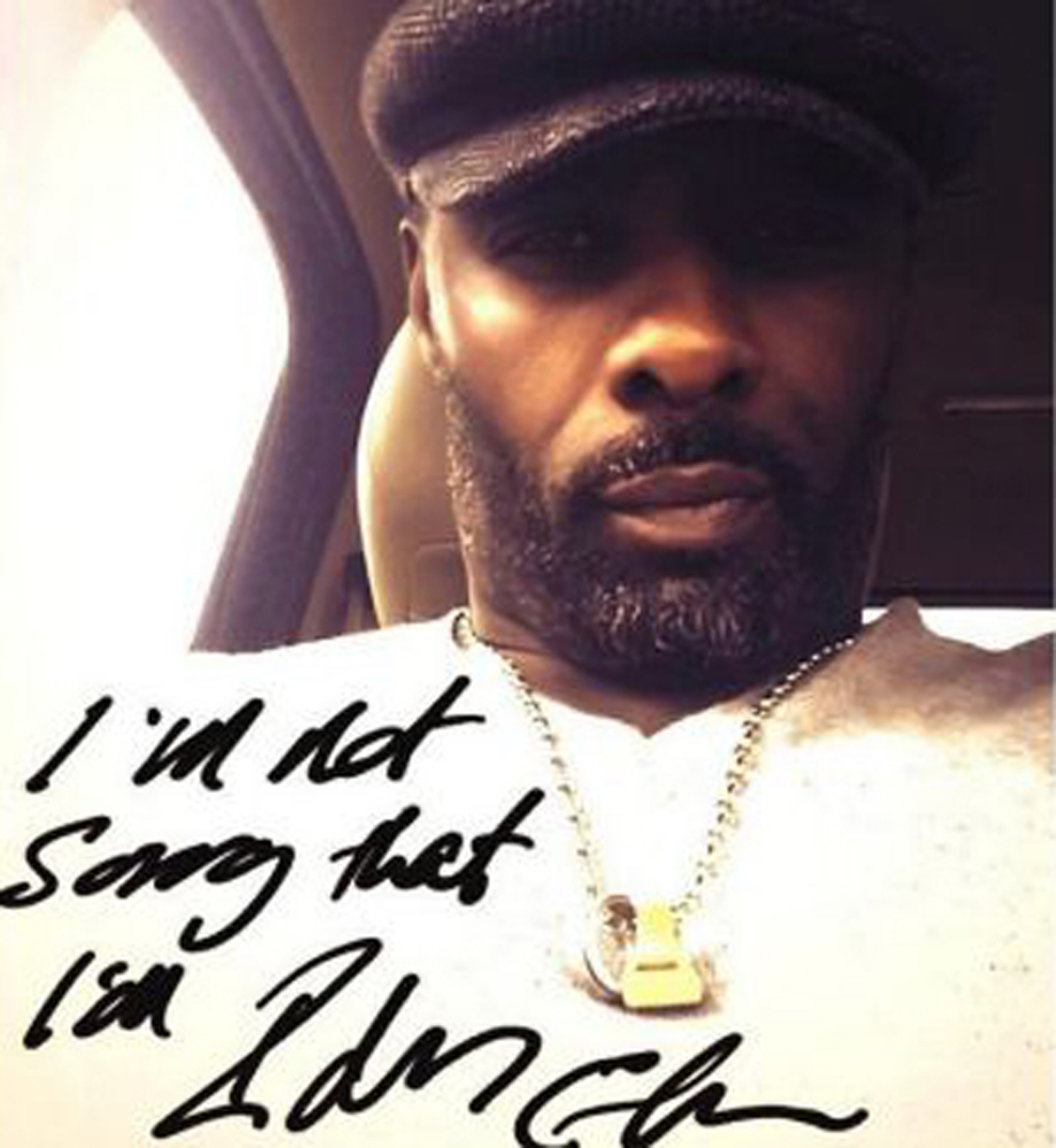 4. His tweet results in a Billboard No. 1 track.
Elba tweeted musician @Skepta asking him to put him on his remix, and the young MC obliged. Elba put forth the effort, with one quick tweet, and it resulted in the two Brits teaming up and skyrocketing to the top of the Billboard + Twitter Trending 140.
@Skepta Put me on the Remix!!!!!! cus I SHUT DOWN prime TV on the Regular😎. pic.twitter.com/z6DprRSmSt — Idris Elba (@idriselba) March 19, 2015
5. The Luther star conquers online streaming.
Netflix is about to launch a film initiative that will include a batch of theatrical-quality films released on the streaming service, with Elba's Beasts of No Nation to be the first. Elba portrays a warlord, taking on the challenge of a character who is both violent and nurturing:
6. He's an internet tease.
Elba wanted to show us his Star Trek costume, but can't, which really got the Twittersphere's attention:
I wish I could show you my Star Trek costume!!! It's out of this world. No pun…. Ok, All Pun. #onset.

— Idris Elba (@idriselba) August 26, 2015
7. He breaks records.
The British actor took a break from scripted work and starred in Discovery Channel's Idris Elba: No Limits. He realized a lifelong dream of entering the world of motor sports, taking on adrenaline-fueled challenges in four disciplines: rally driving, aerobatics, drag racing, and land speed. He not only achieved his personal goals, but also broke an 88-year-old record speed record. He took to twitter to beaming with pride:
I broke Sir Malcolm Cambell's Land speed record(Yikes!!), see how tonight on #Nolimit @DiscoveryUK because you'll never see that again!!! — Idris Elba (@idriselba) July 27, 2015
8. He helps fans send flirty texts.
Elba sat on Graham Norton's couch with Girls actress Lena Dunham and Broadchurch star Olivia Colman. Graham headed to the audience to scout out some flirty texts received by an audience member. He grabbed a female guest's phone, took it back to the couch, where Lena helped in crafting a response. Elba wanted in on the fun, too. He suggested Graham take a picture of him, with the line, "This is my new boyfriend," and send it to the flirty suitor:
9. He works hard to stay in shape. 
While getting ready for the 2016 film Bastille Day, Elba shared a video on Instagram, showing off part of his workout:
10. He's keen to celebrate with us fans.
We're fans of Elba just like you guys, and we really love it when he shares what's going on with his acting and projects. He took to Twitter to celebrate the end of filming the fourth installment of Luther with this fun photo: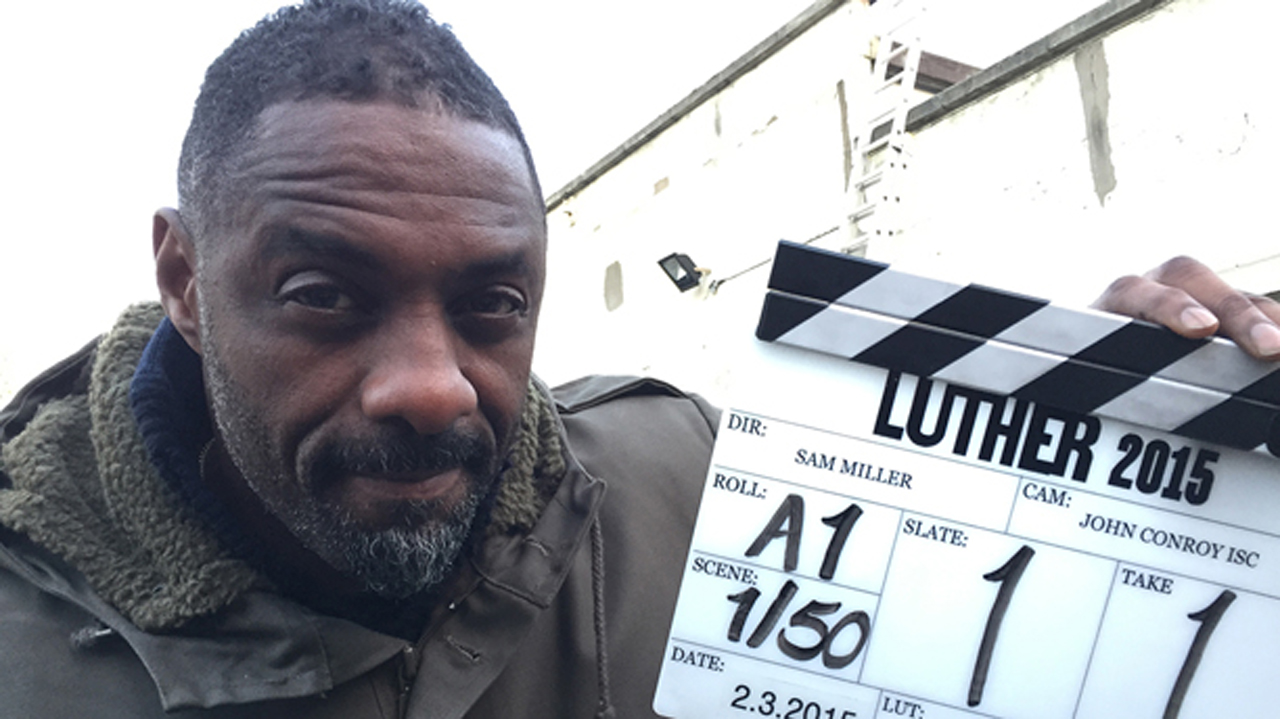 How much do you love Idris Elba?
See More:
8 Idris Elba Talents You May Not Know
'Luther' Star Idris Elba First Man to Appear Solo on Maxim Cover
WATCH: Idris Elba on Narrating 'Enchanted Kingdom'
Read More
Filed Under: