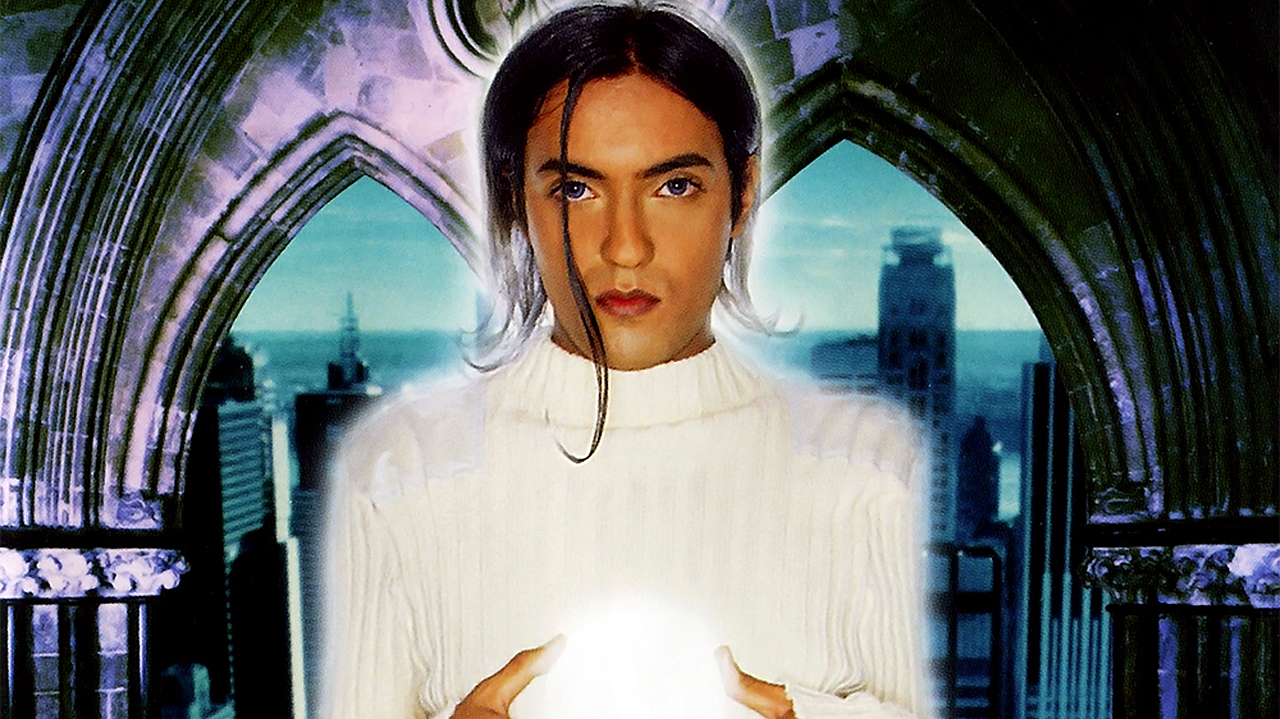 Today (September 25) is officially One-Hit Wonder Day, a whole day set aside for those songs that did not kickstart a successful career for the artists that made them. And while technically it would be more fitting if there was only one One-Hit Wonder Day ever, an annual celebration of some of the most singular singles in the history of the charts is always welcome.
Here are some of the best from the British Top 10, including international successes, freak hits and at least one Doctor Who cash-in.
M|A|R|R|S – "Pump up the Volume" (1987)
"Pump Up the Volume" was the right song at the right time in the development of both the dance music explosion that was about to take over British music and the use of sampling technology as a music-making tool. The reason it is a one-hit wonder is simply that the song came from a shaky studio collaboration between the bands Colourbox and A R Kane, who simply did not get on. And while success often creates alliances in sworn enemies, the single's sudden popularity was sideswiped by a legal injunction from the pop production company Stock, Aitken & Waterman over an uncleared sample. Consequently everyone involved in making the record walked away from the experience feeling hard done by, which is a shame, as it is one of the most joyous musical experiences in British chart history.
White Town – "Your Woman" (1997)
Another hit with a sample at its core—it's from "My Woman" by Al Bowlly—"Your Woman" was a pioneering home-made pop song made by a one-man band (and recording studio) called Jyoti Prakash Mishra. Describing the mixed-up gender roles within the song's narrative, he posted on the White Town website: "When I wrote it, I was trying to write a pop song that had more than one perspective… Being a straight guy in love with a lesbian. Being a gay guy in love with a straight man. Being a straight girl in love with a lying, two-timing Marxist. The hypocrisy that results when love and lust get mixed up with highbrow ideals."
M – "Pop Musik" (1979)
Robin Scott—the fellow with the name tag—wrote this as a riposte to the rebellious nature of rock 'n' roll, which is partly why it has an all-inclusive disco beat behind it. It was created during the punk rock explosion of the late '70s, a point at which the post-war generation gap that fueled the 1960s counterculture had once again reared its ugly head, this time with the younger brothers of those caught up in the hippy movement turning against both the establishment and the rock 'n' roll elite. Robin's point was simply that it's all just pop music at the end of the day, which is disappointing, but hard to dispute.
Nizlopi – "The JCB Song" (2005)
This song has the tang of reality to it. It was written by Luke Concannon, guitarist and singer with the two-piece Nizlopi, about the days he managed to avoid school—where he was struggling to learn to read and write thanks to dyslexia—and travel to various construction sites with his dad. The mixture of innocence and fragility proved a radio hit in the run up to Christmas 2005, and the band rudely crashed into the top of the British charts in the middle of pop music's most competitive season. The cartoon video definitely helped.
True fact: Luke Concannon's guitar tech in the band's early days was a fresh-faced young acoustic guitarist called Ed Sheeran.
The Flying Lizards – "Money (That's What I Want)" (1979)
As with a few of the songs on this list, The Flying Lizards arrived at the beginning of a new movement in music. In their case, it was the early stages of what became synthpop or electronica, an exciting prospect for an experimental band such as theirs. Their icy cold version of Barrett Strong's Motown hit was not their sole contribution to this rapidly evolving musical form (heck, it wasn't even their only frosty cover of an old hit), but it was the only one that made it into the charts.
Babylon Zoo – "Spaceman" (1996)
In 1996, a TV commercial for Levi's jeans featured a very futuristic sounding 30-second snippet of music. A high-pitched squealing voice piped up "Spaceman, I always wanted you to go into space, man" while rave synths revved their engines, ready for takeoff. This went down so well the song immediately sold 420,000 copies in a week, becoming the fastest-selling single in the U.K. since "Can't Buy Me Love" by the Beatles. However, when people got the record home, they discovered that it dramatically slowed down after that opening 30 seconds, and became a more grinding, swampy affair that wasn't to everyone's taste at all. Consequently, it also became one of the most returned singles in British chart history.
DJ Pied Piper & The Masters of Ceremonies – "Do You Really Like It?" (2001)
Another early days smash hit for a new genre, in this case U.K. garage. "Do You Really Like It?" was one of a series of garage classics in 2001 that lit the fuse underneath British bass music, paving the way for future developments such as grime and dubstep. A move away from the street poetry of American hip hop, the garage sound was built for clubs and dancing and lyrically tended to favor songs of self-celebration, sex and excitement. Just something to bear in mind if the lyrical themes seem a little basic after all these years.
Brian and Michael – "Matchstalk Men and Matchstalk Cats and Dogs" (1978)
It's impossible to overstate how big a hit this was in 1978. A musical retelling of the life of Manchester artist L.S. Lowry, "Matchstalk Men" was one of those hard-to-avoid songs that arrives, dominates the media landscape for a few months, and then vanishes again once everyone is heartily sick of it. It's a time capsule of a song even now, because it will only ever be played by radio stations putting together a "mystery year." It is, in short, unlikely to be the subject of a modern cover version, even by Mumford and Sons.
The Timelords – "Doctorin' the TARDIS" (1988)
Had this not been a hit, it's possible Bill Drummond and Jimmy Cauty—the brains behind the Timelords—would not have gone on to become the KLF, the world's first stadium house band and one of the sharpest and most creative of pop groups. They certainly wouldn't have been able to write a book about their experiences as chart-topping pop stars called The Manual (How to Have a Number One the Easy Way). The record itself is even weirder with hindsight than it was at the time, especially now that Doctor Who is back and the KLF are nowhere to be seen. That, friends, is showbiz.
Route 94 – "My Love" (2014)
Rowan Jones is the producer behind this particular hit, and he's the man behind Route 94, having previously released various dubstep confections under the name Dream. He changed the name when he moved into making deep house tunes and hooked up with Jess Glynne to record this chart-topper. It remains to be seen whether there will be another hit from the Route 94 stable or if he will move on to another name and another genre, but as Jess has gone on to greater things with both Clean Bandit (she sang "Rather Be") and in her own right, that perfect moment for a follow-up may already be over.
See more:
10 Underappreciated Britpop Songs
Ed Sheeran's Best Unexpected Cover Songs
25 Great British Songs You Should Have Heard in 2014
10 Very British References in Beatles Songs
Read More
Filed Under: