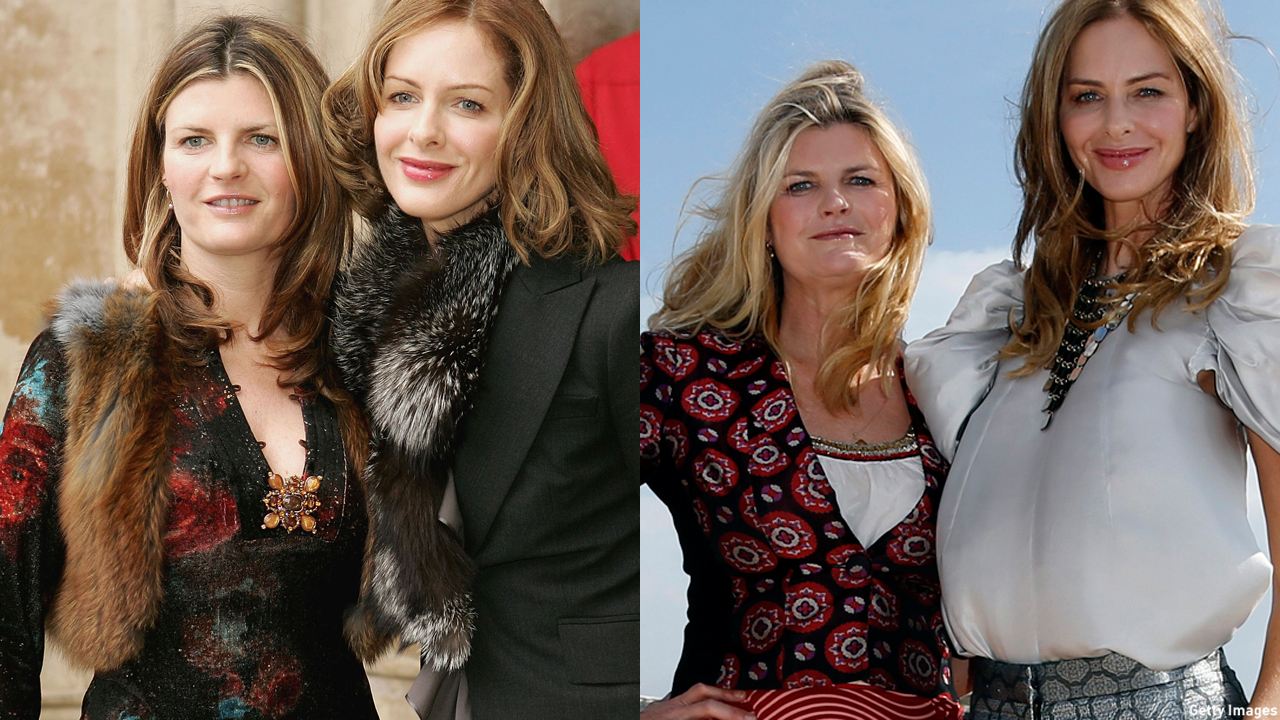 If you wanted an honest answer about your body shape or style choices in the early to mid-2000s, BBC America's What Not to Wear hosts Trinny Woodall and Susannah Constantine were the go-to fashion experts.
Trinny and Susannah were unapologetically tough on their fashion-challenged guests:
BBC "WHAT NOT TO WEAR" from Transition Productions on Vimeo.
But to balance things out, the women were just as hard on themselves and keen to volunteer for their own before-and-after looks, like in this bra-fitting episode:
Trinny and Susannah hosted the show for five seasons, with their series coming to an end in 2005. In 2006, the duo moved to ITV where they created three original series: Undress, The Great British Body and Trinny & Susannah Meet Their Match.
The ladies talked about getting a bit of tough love on Meet Their Match in the below clip:
They continued to dish out advice, acting as regular guest experts on shows like Oprah. 
In 2010 the two ate some humble pie and came up with the 16-episode mockumentary web series entitled Trinny and Susannah: What They Did Next. Their self-deprecating ways paid off with Channel 4 picking up the series and turning it into a one-off special:
Trinny & Susannah 'What They Did Next' from t5m on Vimeo.
The Telegraph described the production as, "A merciless satire. It's very funny, a sort of Ab Fab meets The Office… Funny, frank and amusingly up-front."
The women are currently starring in the TLC series Trinny and Susannah: The Makeover Mission, taking them out of the U.K. and landing them in India:
Trinny and Susannah will be heading to Israel next, with a new series airing in 2015.
If you're a regular watcher of Bravo's Real Housewives of New York you may have spotted Trinny on one of the latest episodes when Carole Radziwill and Dorinda Medley made a trip to London, England. A friend of Dorinda from when she lived in London, Trinny stopped by a cocktail party hosted by the American women.
You can catch up with Trinny and Susannah at their lifestyle blog Trinny & Susannah. The site is polished and up-to-date with "insider style tips from the world's makeover queens." You can look forward to items like "When Is a Pair of Magic Knickers Truly Magic?"
What do you think of Trinny and Susannah's tenacity?
See More: 
'Ab Fab' 23 Years Later: Where Are They Now?
10 American Commercials Starring British Faces and Voices
Brit Binge Watching: True Life and Reality TV You Can View Online
Read More
Filed Under: