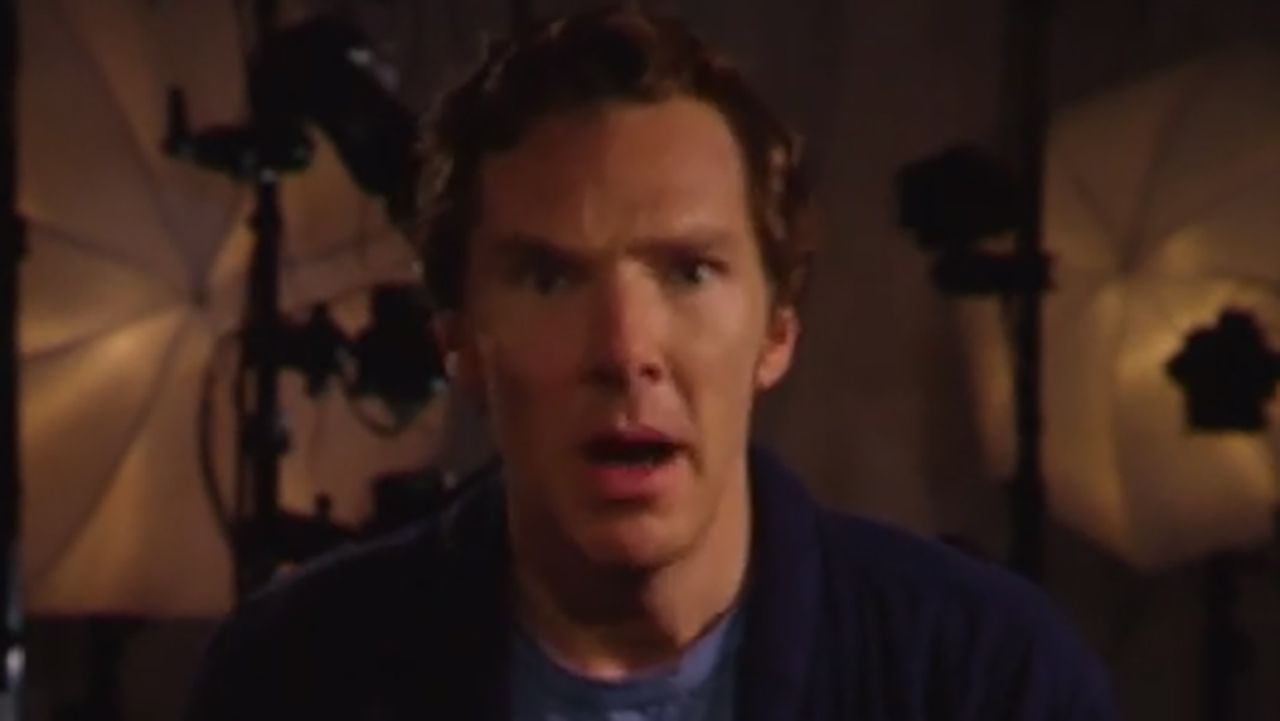 Benedict Cumberbatch recorded a short message for his fans, introducing them to Marvel's Doctor Strange at Disney's D23 expo, which he stars in the title role, reports RadioTimes.
Everything starts off smoothly in the below clip with Cumberbatch saying, "Hello D23!" but he holds up his hand in the Vulcan sign. He automatically corrects himself, exclaiming, "Oh my God, wrong film."
His own dismay is priceless, which you can check out in the below video, but we have a feeling Cumberbatch is pulling our leg with this one:
Granted, Cumberbatch has been working long hours on Hamlet while parenting a newborn baby—he'd have a good excuse to mix up his franchises, right?
Doctor Strange revolves around a surgeon (Cumberbatch) who is injured in a car accident. He finds redemption in a world of magic and sorcery. The Sherlock star is joined by fellow British actors Chiwetel Ejiofor and Tilda Swinton.
The film is set to hit U.S. theaters on November 4, 2016.
What did you think of the slight confusion?
See More: 
Confirmed: Benedict Will Play 'Doctor Strange'
Tilda Swinton: It's "Too Tickling" to be in 'Doctor Strange'
Chiwetel Ejiofor joins Benedict and Tilda in 'Doctor Strange'
Read More
Filed Under: