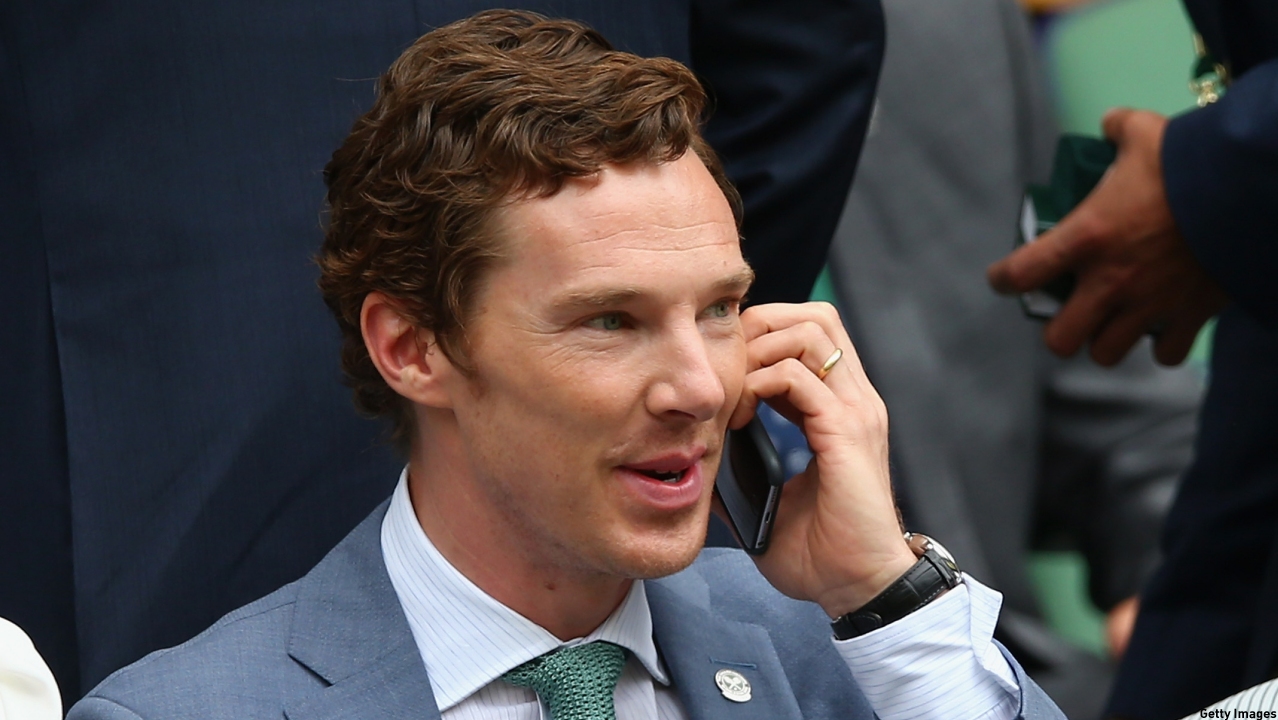 The debut of Benedict Cumberbatch as Hamlet on London's stage has already attracted its fair share of attention—and just last week, several publications broke the code of the theater by printing reviews of the show while it's still in its early preview run.
But it's a different concern that Benedict himself has taken issue with, and he took the unusual step of addressing fans outside the stage door after the Saturday night (August 8) show at the Barbican Centre. Ironically enough, given that he was being videoed by fans at the time, Benedict patiently explained how the constant recording of the show by audience members was becoming a distraction for himself and other actors on the stage:
"What I really want to do is try and enlist you," he told his loyal fans. "I don't use social media and I'd really appreciate it if you could tweet, blog, and hashtag this. I can see cameras, I can see red lights, in the auditorium. It may not be any of you here, but it's blindingly obvious… It's mortifying and there's nothing that's less supportive or enjoyable as an actor being on stage than experiencing that."
The actor went on to explain that if the situation doesn't improve, the Barbican may be forced to employ staff members to eject those who record: but it seems more likely that, having enlisted his army of fans to keep a watchful eye, peer pressure should hopefully improve the situation. That way, Benedict will be able to give what he described as "a live performance that you'll remember, hopefully, in your minds and brains whether it's good, bad or indifferent, rather than on your phones!"
The twelve-week run of the play, which is already a sellout aside from limited numbers of on-the-day-tickets, runs until October 31.
What do you think about Benedict's request? Should theatergoers be allowed to film performances?
See more:
The Play's the Thing: Benedict Cumberbatch's 'Hamlet' Reviews
FIRST LOOK: Benedict Cumberbatch in Rehearsal for 'Hamlet'
WATCH: Benedict Cumberbatch in 'Black Mass' Trailer
Read More
Filed Under: