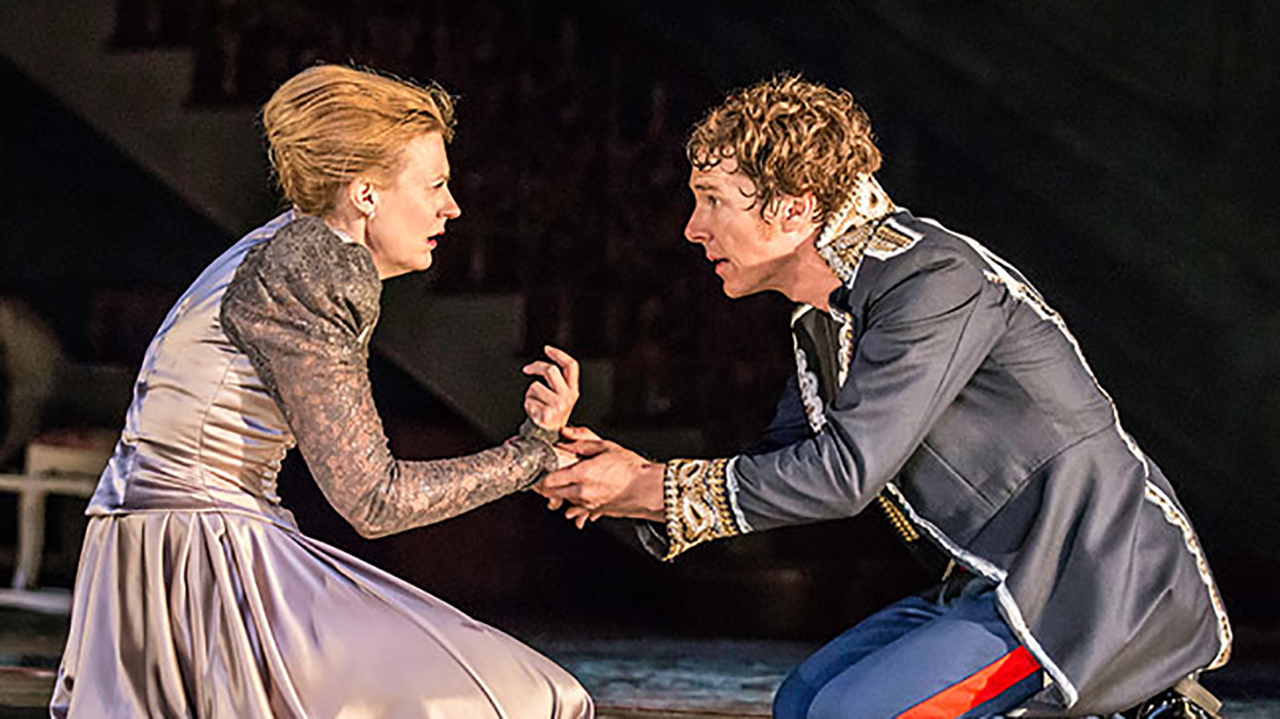 If you can't beat them, join them, as the saying goes.
Sherlock's Benedict Cumberbatch initially turned down fans' requests for meet and greets outside the stage door of London's Barbican, where he is currently performing Hamlet.
The Barbican even put up a sign letting fans know not to expect him, saying, "Mr. Cumberbatch will not be signing autographs before or after the performance of Hamlet. Due to the overwhelming number of requests, Stage Door are unable to accept gifts or items for signing."
Fair enough.
But with such loyal fans, and so many of them, how could the British actor turn his back on the Cumbercollective?
The new dad took some time out to hang with his people, which you can watch in the below video. You may want to turn your volume down because of the fans' screams, which kick off the clip:
https://www.youtube.com/watch?v=ca6wUzVbXBw
What do you think of Benedict's kind gesture?
See More: 
WATCH: Benedict Cumberbatch's Message for 'Hamlet' Fans
Mark Gatiss: 'We Reverse Engineered 'Sherlock' to How Conan Doyle Did It'
The Play's the Thing: Benedict Cumberbatch's 'Hamlet' Reviews
Read More
Filed Under: