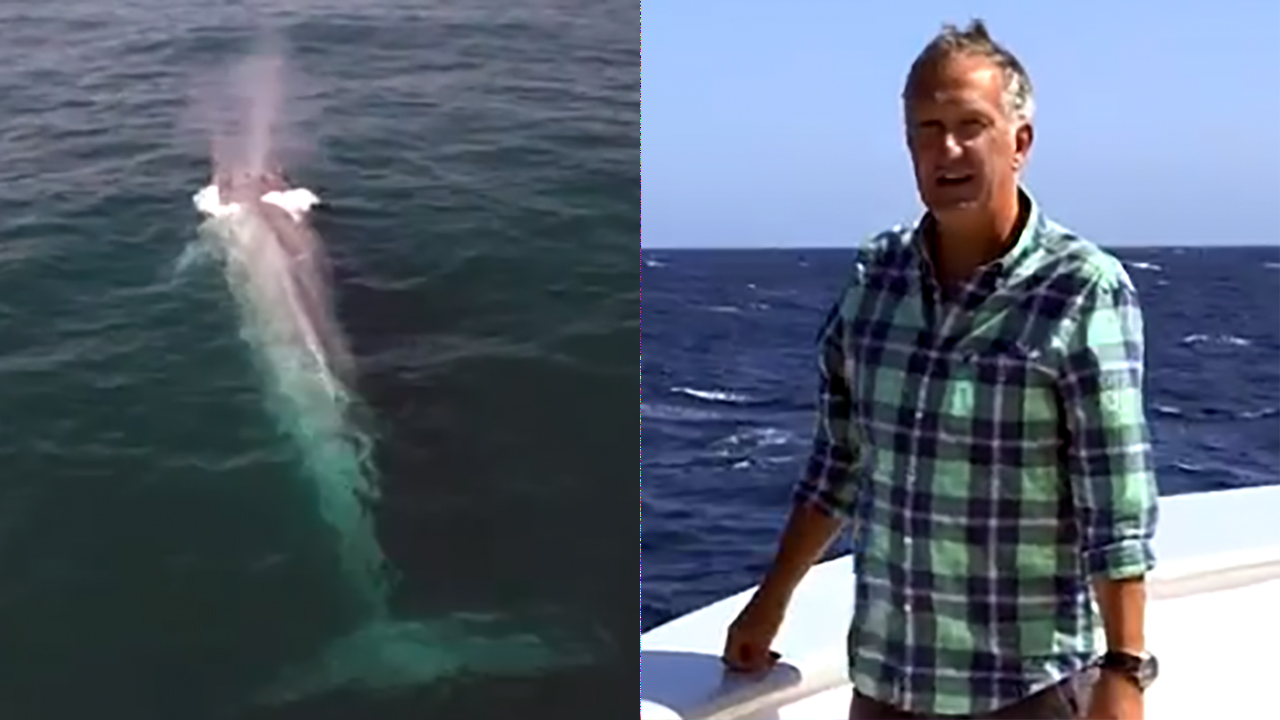 British zoologist Mark Carwardine hit the open seas in search of whales and just as he was about to give up hope, he and his crew got a surprise.
In the below clip, Carwardine is out exploring on behalf of BBC Earth's Big Blue Live, which airs on BBC One in the U.K. and is coming to PBS on August 31.
When we meet up with Carwardine, he says he's been looking all day since first light for blue whales, but he was coming up empty-handed.
What do you do when you're filming a series on whales but can't find any? To buy some time, he started to list off the reasons why whales are elusive.
Carwardine explains whales live underwater and he might be driving right over them and not know it. The conditions of the water can be a factor, too … he didn't even make it to a third reason, because right then and there, a blue whale sprayed water in the background:
Carwardine and the crew had a laugh at the surprise visitor, with someone in the background exclaiming, "You couldn't have made that happen."
It's kind of like when you're waiting and waiting for a taxi, and there isn't one in sight, so you text your friend to say you're running late, and then the taxi turns up.
Well, kind of, but with whale watching and a vast ocean.
The rest of the clip is truly magnificent, as we get a bird's eye view of the whale traveling right under the water's surface.
We're looking forward to seeing the full episode, which will run as part of the three-night event from August 31 to September 2 on PBS.
What did you think of the guys' reactions to the whale?
See More: 
WATCH: British Animals You Won't Find in America
Watch: David Tennant Narrates 'Pets: Wild at Heart'
8-Year-Old Kent Girl Befriends a Skunk
Read More
Filed Under: