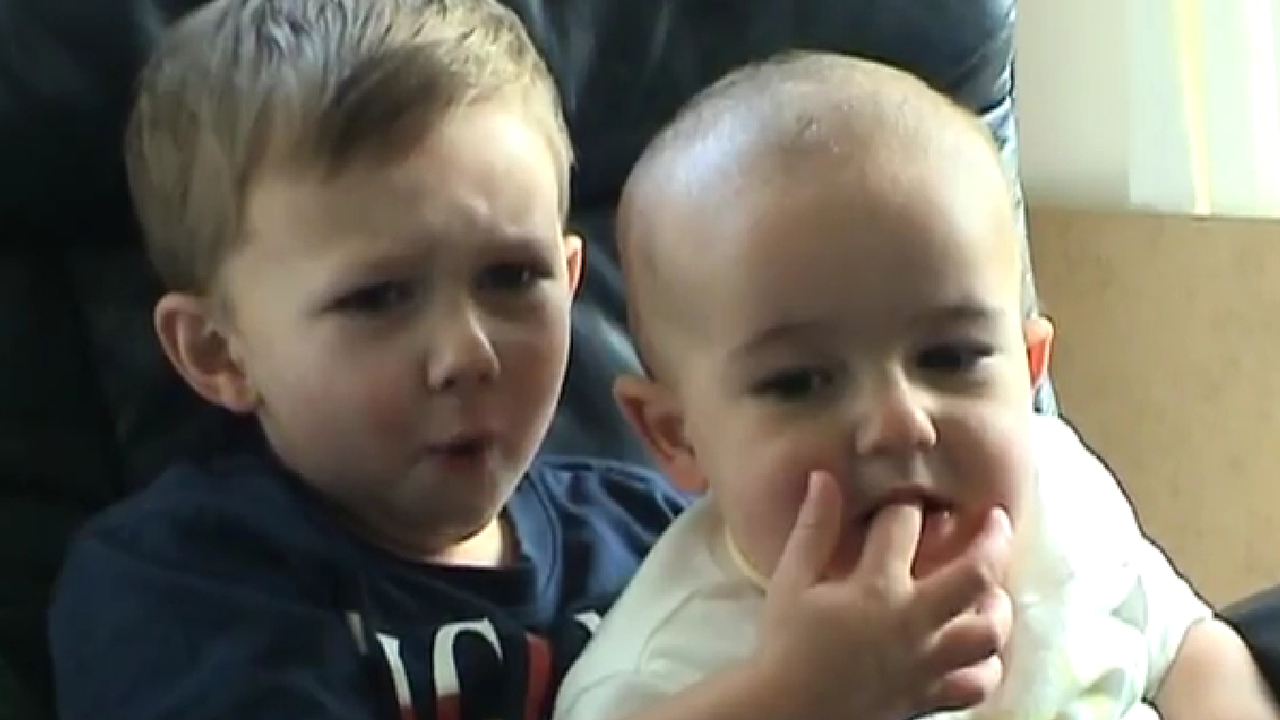 YouTube, which was founded in 2005, reports 300 hours of video being uploaded every minute.
That's a lot of video.
Somehow these 10 British videos managed to become sensations:
1. "Scary Mary Poppins"
One of the early British YouTube videos to go viral was from a crafty user who re-worked the Mary Poppins trailer and made it into a horror flick in 2006. The video has received more than 14 million views.
2. "Potter Puppet Pals: Wizard Angst"
Harry Potter may be a stellar wizard, but he's still a teen. The angst-ridden Harry went off on all of his friends in the "Potter Puppet Pals" YouTube video in 2006, which has been seen by more than 23 million people.
3. "Charlie Bit My Finger"
If you haven't seen the 2007 YouTube clip "Charlie Bit My Finger," then you are one of the few. This video of a two-year-old British boy being bitten by his one-year-old baby brother is one of the all-time YouTube clips with more than 826 million views.
4. "How to Be English"
Charlie McDonnell is a full-fledged YouTuber, making a living with his YouTube page Charlie Is So Cool Like. He says he was just a bored kid, but it's like everything he touches turns to gold. More than three million people have seen one of his early videos from 2007, "How to Be English."
5. Susan Boyle's Britain's Got Talent Audition
We met Susan Boyle in 2009 when she shocked the world with her outstanding voice on Britain's Got Talent. The YouTube clip has received more than eight million views.
6. "Herding Cats"
We said there's no way to predict a video going viral but including cats isn't a bad way to go about it. Two English friends released 100 cats into an Ikea in 2010 and posted the results online, resulting in more than four million views.
7. "Fenton the Dog!"
In 2011 a man ran after his dog yelling his name Fenton. But Fenton ran after a herd of deer. The video has received more than two million views.
8. "Best Friends: A Kid, a Dog, and a Puddle"
A toddler went for a walk with his dog by the leash and discovered a puddle. The dog patiently waited for the little tyke in the 2012 video. The simple moment was viewed by more than 11 million YouTube users.
9. Loki at Comic-Con
Okay, we take it back: there are some ways to know a video will be a success on YouTube, like when Tom Hiddleston turned up at the 2013 Comic-Con as Loki from Thor. It didn't bring in toddler and a dog numbers, but the video received more than four million views.
10. "Daddy Stole My Nose!"
This little girl was very upset when her daddy stole her nose in 2014. More than one million people watched her ask her dad for her nose back.
And just last month magicians Young & Strange popped up in the background of a Sky News report, or so we thought, resulting in over five million views:
Do you have a favorite British video of all time? 
See More: 
11 British YouTubers Worth Following
WATCH: How to Make Breakfast Like a Brit
WATCH: 10 British Actors Who Can (and Will) Dance
Read More
Filed Under: