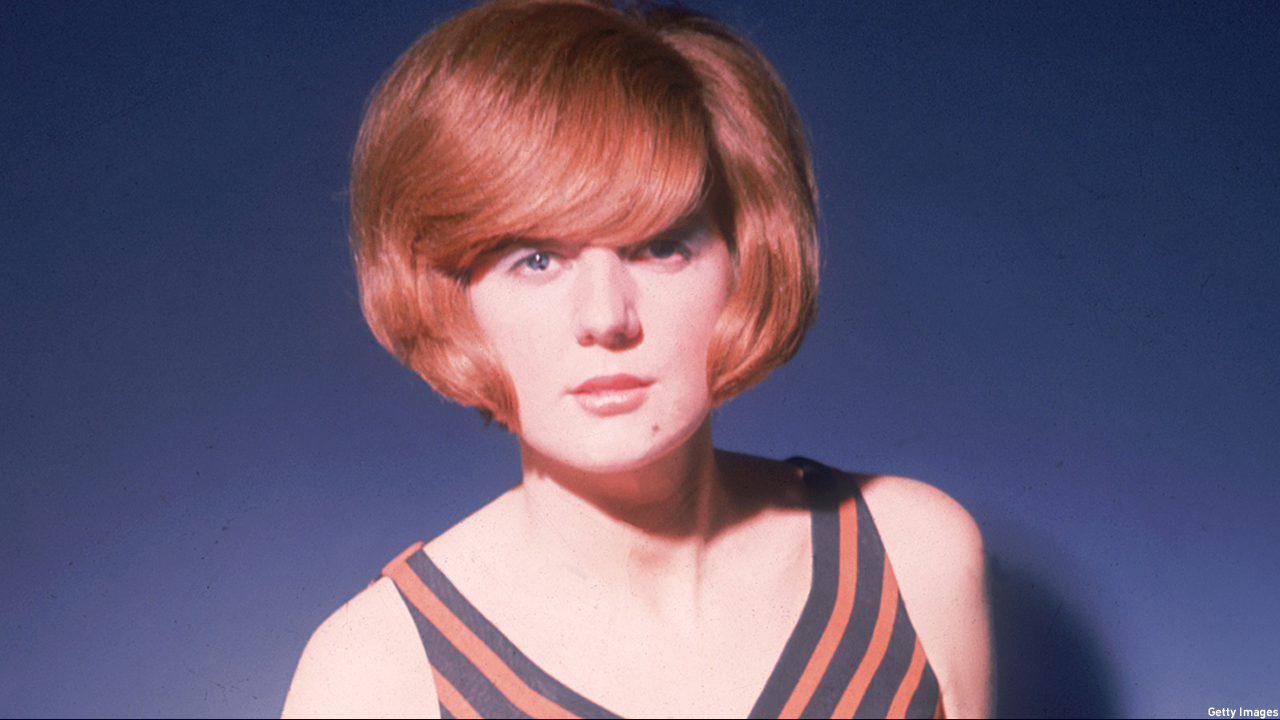 The British singer and TV star Cilla Black died yesterday (August 2), aged 72. And tributes and quotes have been coming in from some of the many people she worked with in a 50-year career as one of the nation's favorite broadcasters.
Some go right back to her earliest performances, as a young Beatles fan with a belting voice at the Cavern Club, Liverpool:
Paul on Cilla Black pic.twitter.com/XP1dyAPmWn

— Paul McCartney (@PaulMcCartney) August 2, 2015
I just heard the news Cilla black has left us she was a good friend we will all miss her peace to Cilla peace and love to the family R&B xxx

— Ringo Starr (@ringostarrmusic) August 2, 2015
Always in the right place at the right time, her early successes in show business came from a kinship with her fellow Liverpudlians the Beatles—John Lennon introduced her to her first manager Brian Epstein—and indeed she may never have started singing had she not been offered the microphone from the front row at the Cavern and then blown everyone away.
In the wake of the Beatles' success, her own hits soon followed (see below) and she developed a natural affinity with her audience that TV producers began to take notice of as her pop career progressed. She hosted her own very popular TV show for eight years, and apart from a brief unsuccessful stint as an actress, it was TV that would become her second home from the early 1980s onwards.
Huge Saturday night successes soon followed, such as Surprise, Surprise (a show of revelations and granted wishes that was often extremely emotional) and Blind Date, a version of The Dating Game that ran for 380 episodes across 18 years. She became the highest-paid female entertainer on British TV, dispensing down-to-earth advice, keeping excessive innuendos in check and on one memorable occasion, outing an undercover reporter from Cosmopolitan live on air.
She announced her retirement from the show live on air too, in 2003, because it felt like the right place and the right time, and she didn't want to outstay her welcome.
As a tribute to her pop star beginnings, here are five songs that show her development from startling chanteuse to British TV favorite:
"Anyone Who Had A Heart"
The first and biggest hit, from the immaculate songbook of Burt Bacharach and Hal David. As recorded by Dionne Warwick in 1963, the song was a hit around the world, and making inroads into the British charts when George Martin nabbed it for Cilla. Her version eclipsed the original in the U.K., causing some bad blood between the two singers as the impact of the British invasion began to be felt on both sides of the Atlantic. From the vantage point of history, neither song suffers unduly from the existence of the other, with Cilla's take sounding marginally more desperate thanks to the sharper tone of her voice.
"You're My World"
Another international release spotted by the eagle ears of George Martin, "You're My World" is a reworked version of the song "Il Mio Mondo" by Umberto Bindi that had not been a particularly big hit. With a fresh lyric sheet, Cilla's version changed all that, taking the song to the top of the British and Australian charts and even getting to No. 26 in the U.S. charts in 1964.
"Alfie"
Back to Bacharach, Cilla recorded the theme to the 1966 Michael Caine film under some duress. It had been considered for Dionne Warwick, but producers wanted a British singer, so the approach was made to Sandie Shaw, who turned it down. Cilla herself wasn't too keen on it at first, demanding that Burt come over and supervise the arrangement, conduct the orchestra and play piano on the recording as a way of trying to avoid doing it. Ever the gentleman, Burt agreed to all requests and then proceeded to insist on multiple takes until he got the performance he wanted. None of this backstage wrangling is apparent in the spacious perfection of the song, which remains one of Bacharach's favorite of his own works.
"Step Inside Love"
https://www.youtube.com/watch?v=Jdq6w2Btmm0
At some point in the mid-to-late '60s, Cilla's career changed course. Still regarded as a top pop star in the U.K., she was given her own TV variety show, which ran for eight years. This was a gift from Paul McCartney to be used as the theme song. It's a light, airy affair, blessed with touches of bossa nova and betraying its author's exceptional ability to compose something of worth in almost any passing musical form. And of course it plays on Cilla's essential warmth as a welcoming hostess, from which her TV career blossomed.
"Life's A Gas"
By 1972, when this performance was recorded with Marc Bolan, Cilla was beginning to be thought of as a TV presenter who could sing more than she was a singer with a TV show. This was the era of shows in which musical guests would come on, engage in a skit or two, perform their latest hit with the host (or in the case of T.Rex, an album track or two) and sell their personalities as well as their tunes. Cilla's job was to make them look good and introduce them into people's homes as part of the family, and she never failed.
See more:
WATCH: Sheridan Smith as Cilla Black (plus Beatles)
10 Songs That Encapsulate Sir Michael Caine
Who Were The Female British Invaders?
Read More
Filed Under: