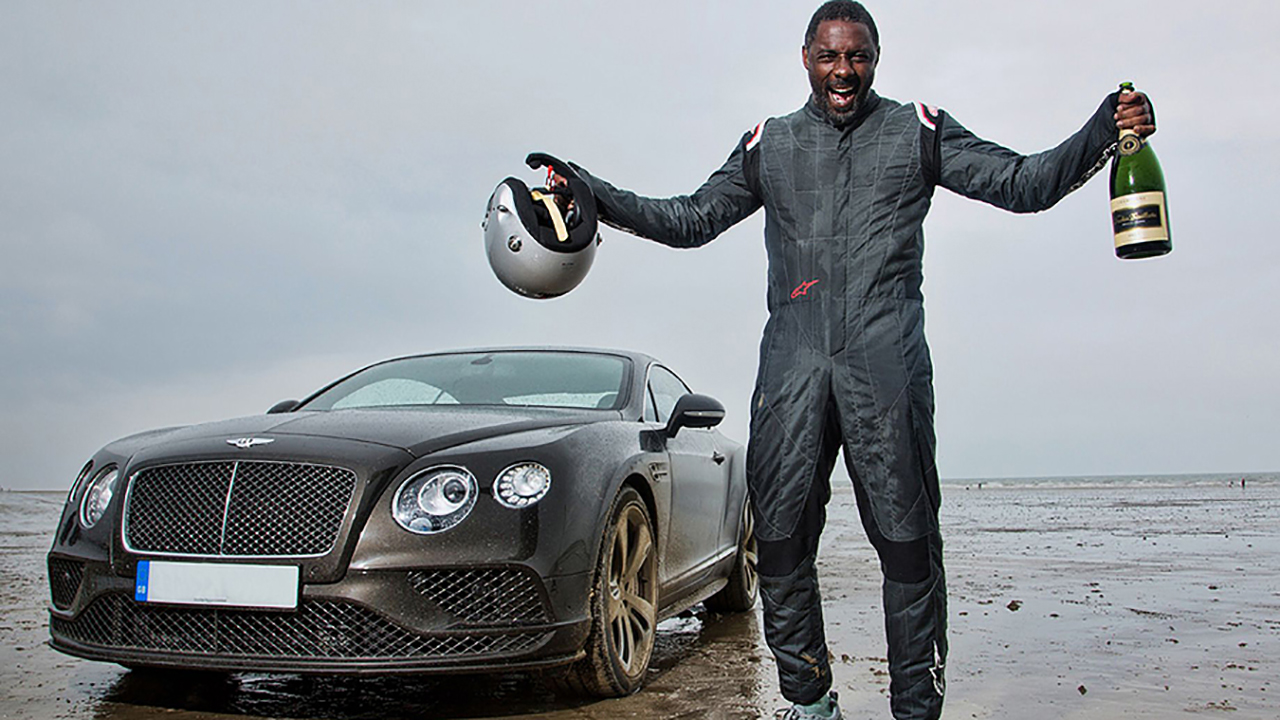 Luther's Idris Elba realized a lifelong dream of entering the world of motor sports, starring in the 2015 Discovery series Idris Elba: No Limits, taking on adrenaline-fueled challenges. And now he'll get a second chance to explore another interest in the second season, according to RadioTimes.
But before we get into the next season, you may be wondering, "Why cars?" Elba grew up admiring his father who worked at the Ford factory in Dagenham, England, where Elba worked at one point. The British actor took on four disciplines in the four-part series: rally driving, aerobatics, drag racing, and land speed, even breaking a record.
And now a second season is in the works, but Discovery is going to switch gears and choose a new topic, which has yet to be determined.
What else is Elba interested in: extreme deejaying?
Discovery Network's International chief creative officer Phil Craig talked about plans for the next season at the Edinburgh Television Festival, saying, "We are working on a second series, but not necessarily about cars. We were really pleased with the first series. Not a lot of movie stars let you into their lives in the way Idris did."
Craig went on to predict, "The new show is likely to have the same title, but a different subject, a different set of challenges."
Here's a look at the trailer for season one:
This isn't just a hobby. In 2014, Elba starred in BBC AMERICA's King of Speed:
Do you have suggestions for a new topic?
See More:
'Luther's Idris Elba is Heading to Netflix in Feature-Length Film
8 Idris Elba Talents You May Not Know
'Luther' Star Idris Elba First Man to Appear Solo on Maxim Cover
Read More
Filed Under: