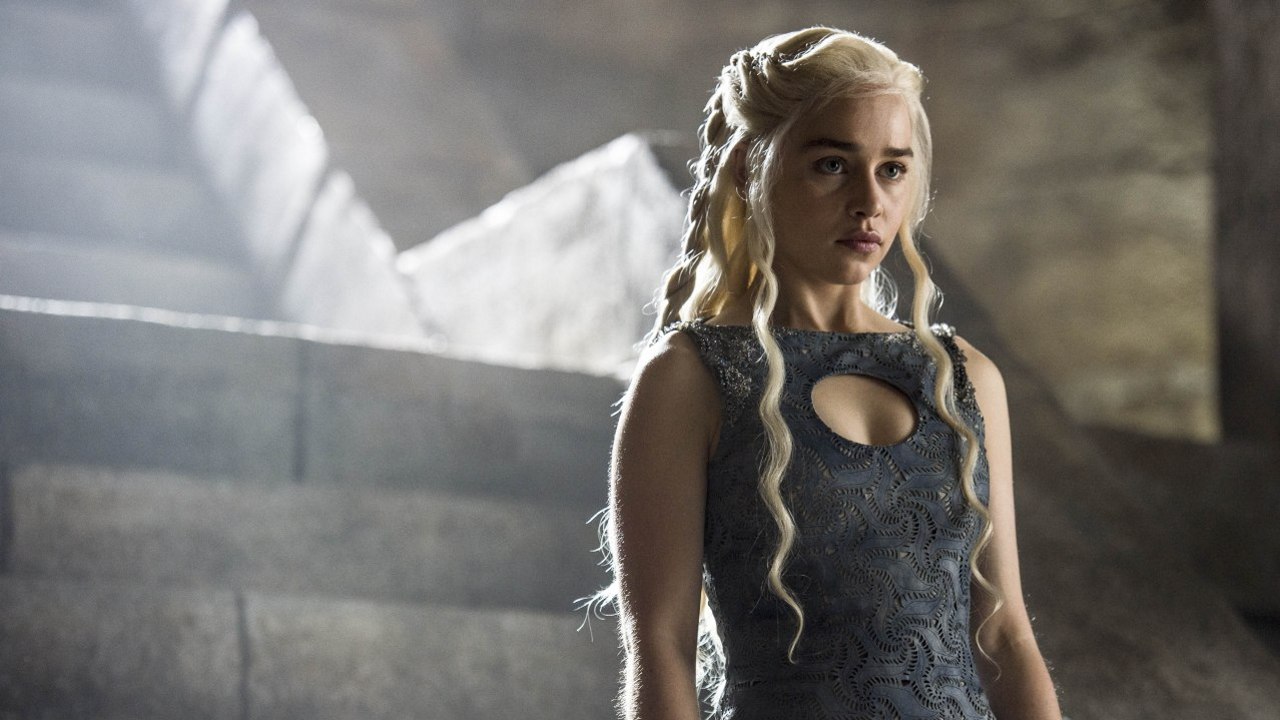 The U.K.'s Office of National Statistics has released its annual report on the naming of babies throughout England and Wales in 2014—and in particular, they've drawn attention to the growing influence of popular culture on parents' choices for their newborn boys and girls.
The increasing popularity of Game of Thrones has meant that character names that were previously unique to the show have started to be registered in the real world. Emilia Clarke's character has had both of her names used: 53 babies were given the regal title Khaleesi as a name, while just 9 were registered with her real name Daenerys. More popular as far as GoT-inspired girls go is Arya, which was given to 244 babies last year, compared with only 6 for Sansa. Nor have British boys escaped being named after their parents' favorite characters: There were 17 Tyrions and 18 Theons, up from 6 and 11 respectively in 2013.
But Game of Thrones isn't the only show to have had a possible influence. There's been a growing trend towards names that were originally popular around the turn of the century, and the ONS has put this down to the popularity of Downton Abbey. Rose, Cora, Violet and Edith have all seen dramatic spikes since the first season began airing in the U.K. in 2010. The Disney movie Frozen has also led to an increase in another old-fashioned name, Elsa.
At the top end of the scale, meanwhile, the two most popular names in England and Wales are the same as they were in 2013. Oliver remains the most popular for boys, while Amelia has been top of the girls' list since 2011. Whether that's because of a surge in Karen Gillan-loving Doctor Who fans, however, we couldn't say. What does seem likely, though, is that the rise of George to seventh place (from tenth in 2013) surely has something to do with the birth of Prince George. Will we see Charlotte make a similar surge up the girls' list in 2015?
Finally, fans of Sherlock and Harry Potter also seem to have had an influence on the statistics. While there were no boys (or, at least, fewer than the three that are required to make the list) born in 2014 who were given the detective's first name, Benedict was chosen for 132 newborns, putting it in joint 341st place on the boys' list. It's had a steady rise since the first season of the show in 2010, having dropped in popularity after a peak in 1999. And Luna, practically unheard-of before J.K. Rowling's books and films, has reached an all-time high of 146th on the girls' list, with 380 given the name compared with 224 last year and 124 in 2012.
You can read more about the 2014 baby names at the Office of National Statistics website.
What are your favorite names from the list?
See more:
The Pond Effect: 'Amelia' Is Britain's Top Baby Name (For Girls)
Britain Is Blessed With FIVE Baby Sherlocks
10 British Boys' Names That Struggled To Cross the Pond
10 British Girls' Names That Struggled to Cross the Pond
Read More
Filed Under: