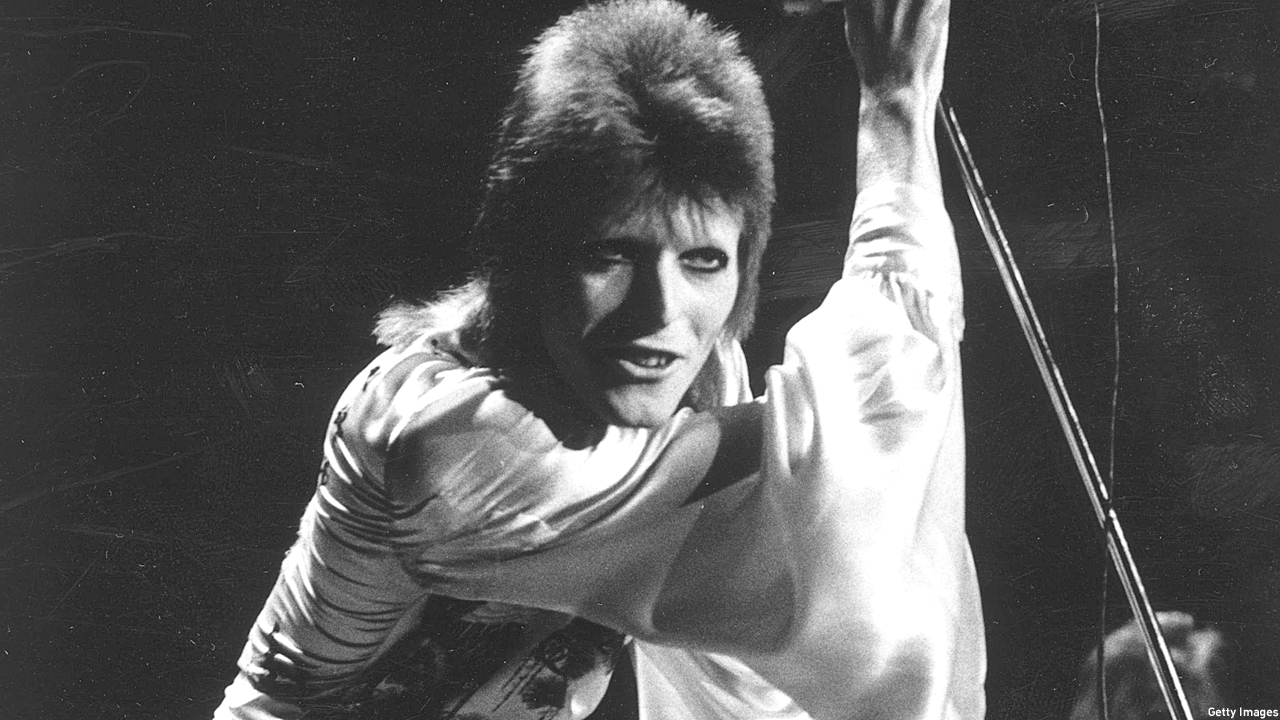 The David Bowie of the 1970s was a mercurial beast. One minute a rainbow velociraptor with ginger mullet, the next a crooning twig in baggy trousers, or a vampire Fred Astaire, or a harlequin with an upside-down ice-cream cone on his head. And all the while he was writing and recording songs of extreme strangeness and beauty and dining on very little but milk and red bell peppers.
Small wonder that cultural commentators and academics struggle to get under his translucent skin and work out what was really making him tick during that most explosively creative of periods.
Will Brooker, Professor of Film and Cultural Studies at Kingston University, has a plan. He's going to spend a year dressing like Bowie, listening to the music that will have inspired him, reading the books that he read, watching the films he watched, taking up singing lessons and yes, eating the same amount of no food that Bowie ate.
This has been one of the more unusual days in my academic life pic.twitter.com/e70n3ksRQm

— will brooker (@willbrooker) July 15, 2015
He told London 24: "The idea is to inhabit Bowie's head space at points in his life and career to understand his work from an original angle, while retaining a critical and objective perspective at the same time—a kind of split persona perhaps."
There are limits to his approach, however. He'll be avoiding the drugs and sexual experimentation, relying instead on using literature to get into the Bowie headspace: "If you're reading some strange science fiction and books about magic, you can kind of get into Bowie's head. It's sometimes quite a strange place, a dangerous place, a place you wouldn't want to live for too long."
And even this is a curiously apt approach. After all, Bowie didn't live there for too long either.
See more:
Happy Birthday, David Bowie: Six Lost Gems
David Bowie Wishes You A Merry Christmas
It's Official: David Bowie Is A Better Dresser Than Elizabeth I
David Bowie's Brit-Themed Café Opens In… Tokyo
Read More
Filed Under: