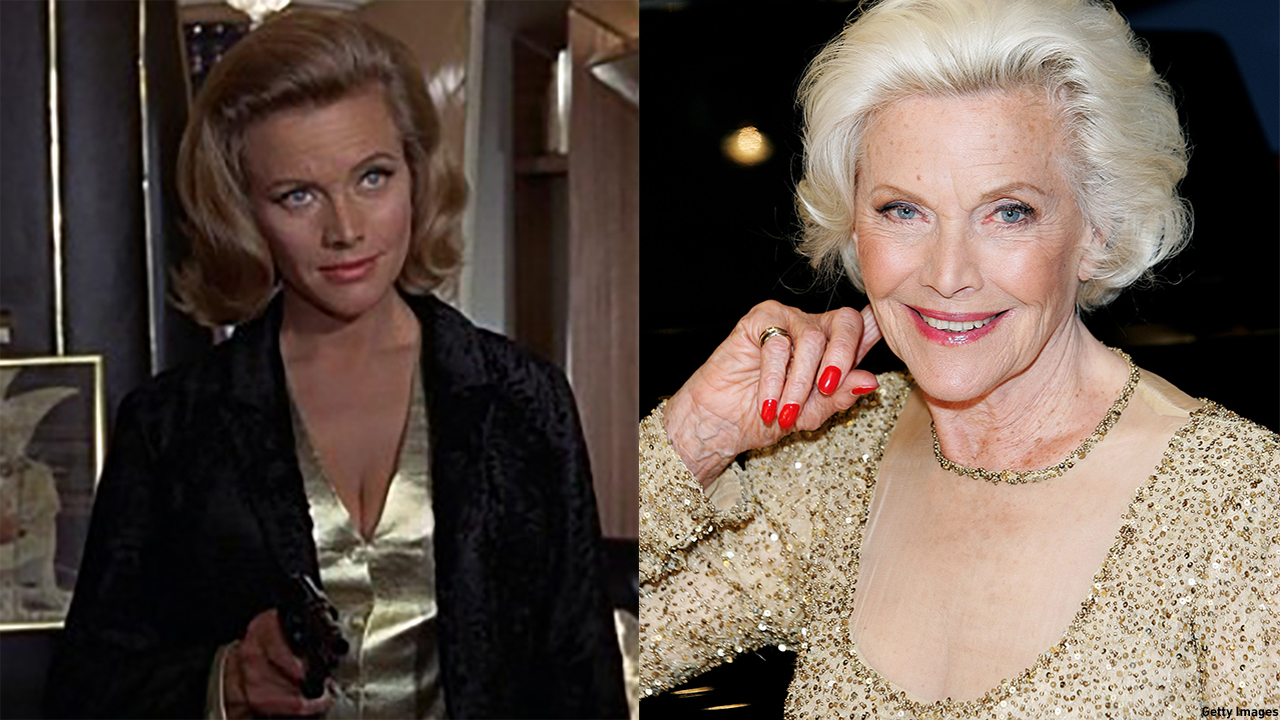 Honor Blackman, who you may also know as Pussy Galore, turned 90 years old this past Saturday (August 22). Her Goldfinger character will reappear in the forthcoming 007 novel Trigger Mortis, written by Anthony Horowitz. Blackman was recently spotted out and about in London and starred in the British sitcom You, Me and Them in 2015.  We checked in with Blackman and nine other of the early Bond girls in 2012, so this time around, in recognition of Blackman's birthday we thought it'd be fun to take a peek at 10 of the more recent actresses to follow in her shoes:
1. Halle Berry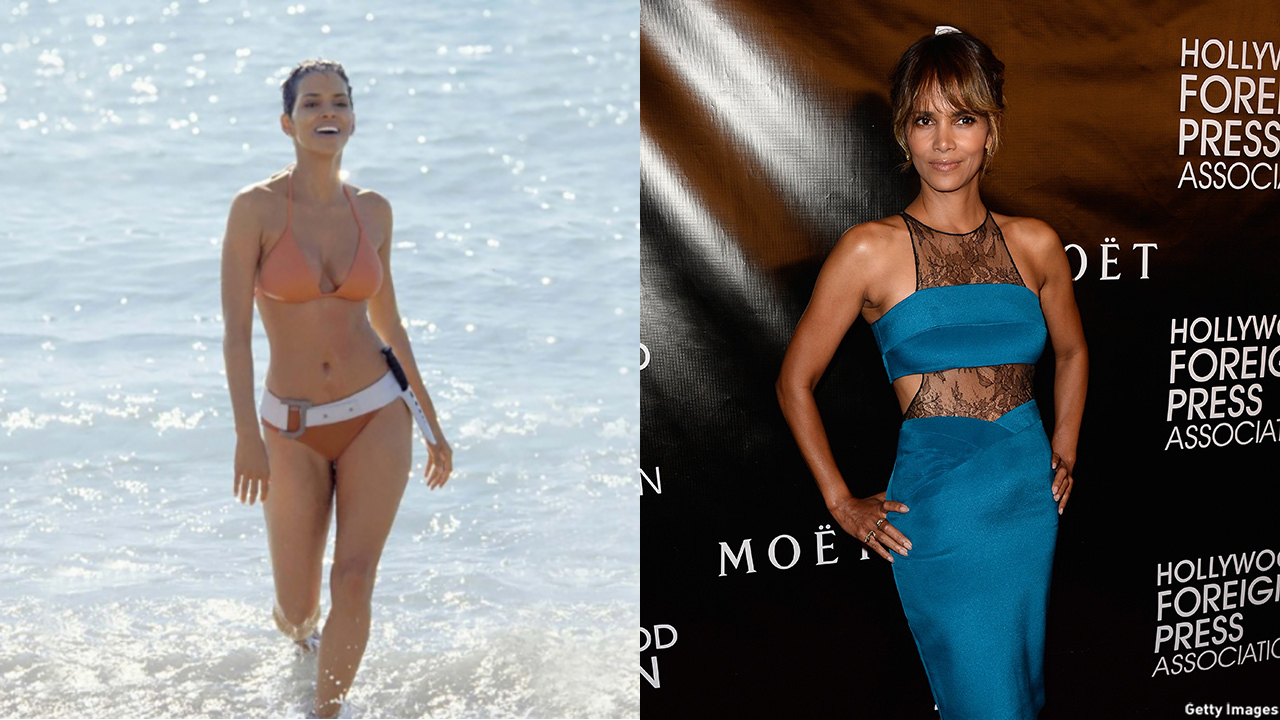 American actress Halle Berry was already a household name when cast in Die Another Day, opposite Pierce Brosnan as James Bond. Since her Bond days Berry has starred in high profile films like the X-Men franchise as Storm, 2007's Things We Lost in the Fire, and 2012's Cloud Atlas. Berry currently stars in the sci-fi drama Extant on CBS.
2. Rosamund Pike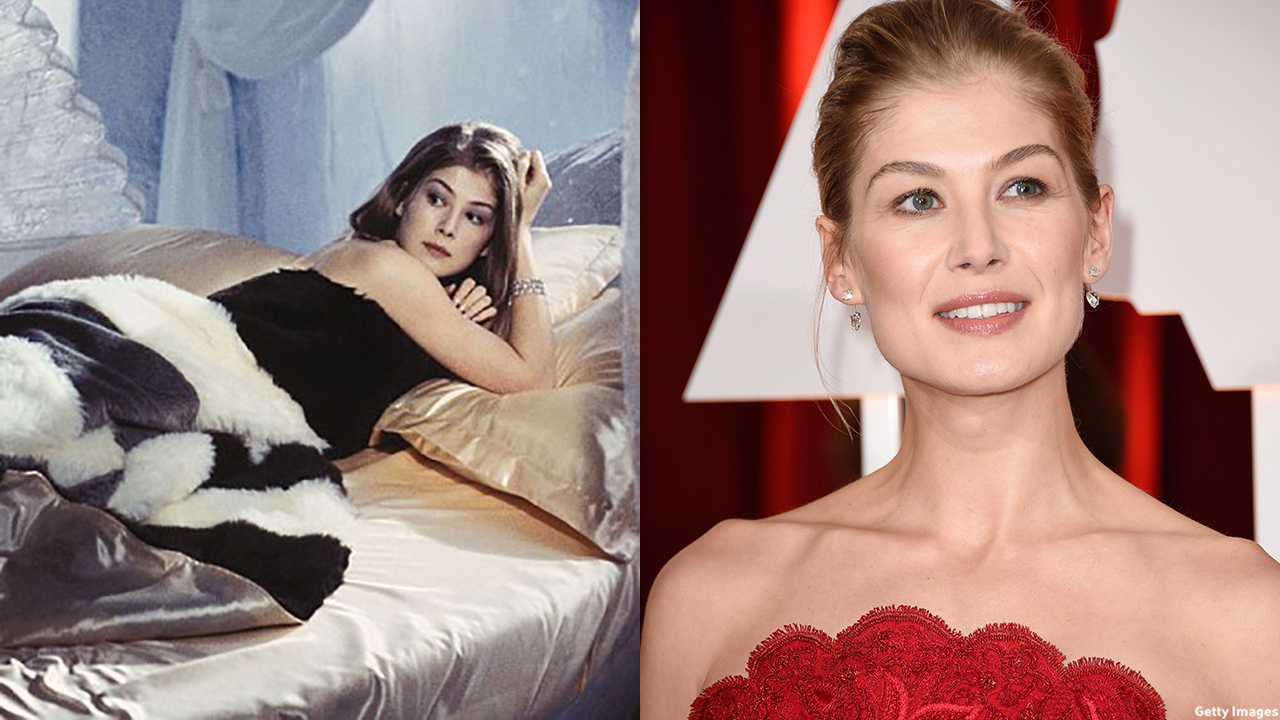 English actress Rosamund Pike joined Berry in Die Another Day as fellow Bond girl Miranda Frost. We also know her from quintessentially British films like Simon Pegg's The World's End. Pike made quite a splash in 2014 with her thrilling role as a psychopath in Gone Girl, which won her an Oscar nomination for Actress in a Leading Role. She lent her voice to the 2015 TV series Thunderbirds Are Go, starring in eight episodes. She's signed on to star in High Wire Act, opposite Jon Hamm (Mad Men) and A United Kingdom, opposite David Oyelowo, with release dates to be announced.
3. Rachel Grant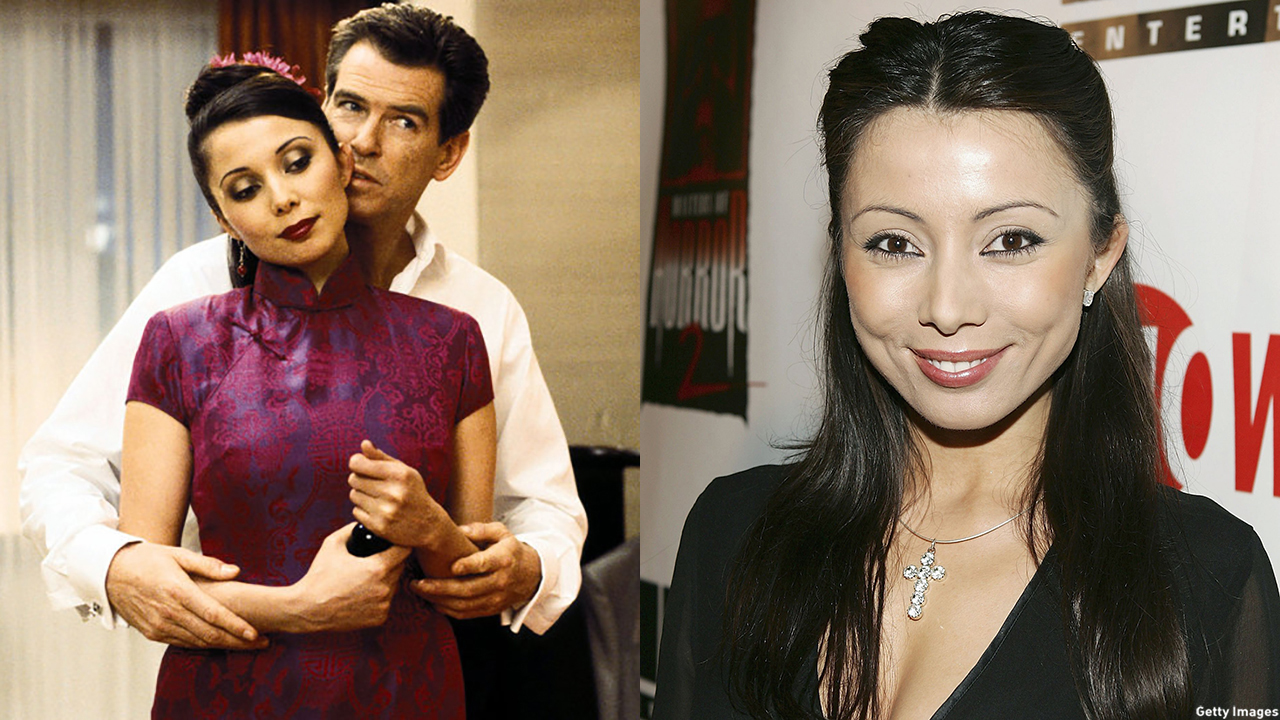 Philippine-born English actress Rachel Grant rounded out the Bond girls in Die Another Day as Peaceful. Since starring in the 007 film she's taken on roles in the British medical drama Casualty in 2004, the TV series Rajan and His Evil Hypnotists in 2005, and the film The Tournament in 2009. According to her website she serves as an ambassador for Human Nature cosmetics, which assists underprivileged farmers in the Philippines. She launched an eco-friendly pet product line called Furry Kind.
4. Eva Green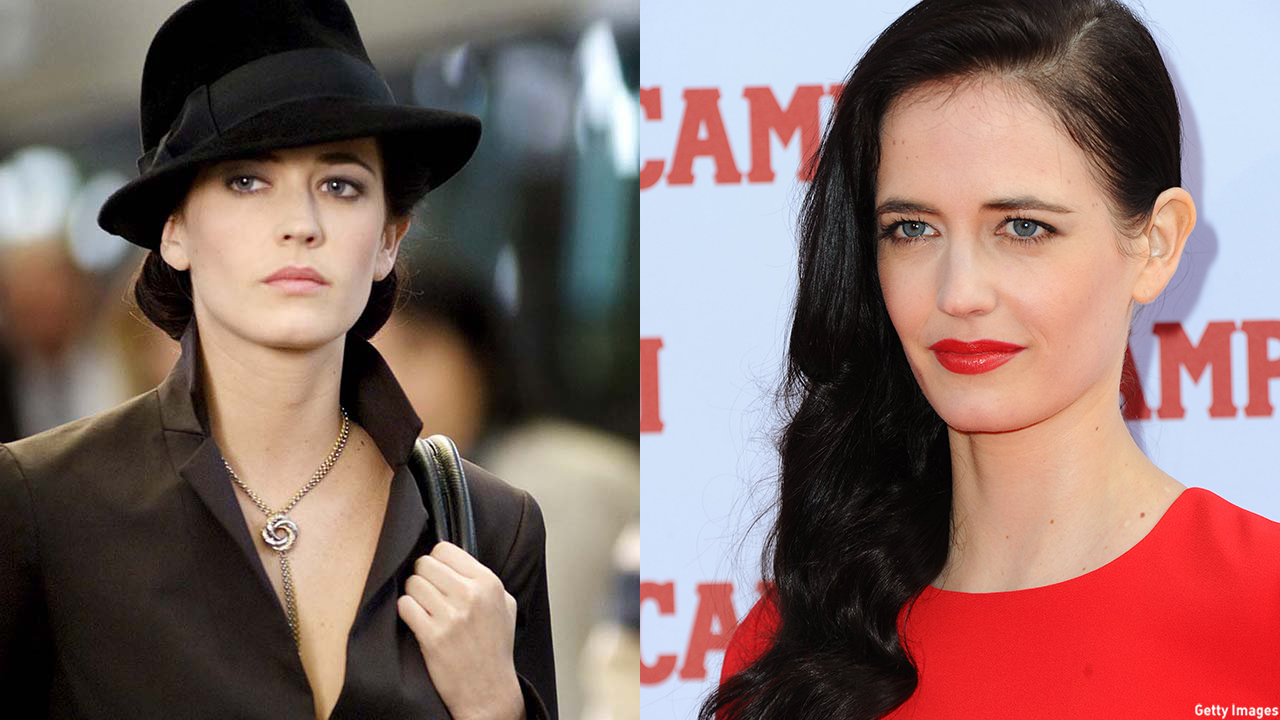 French actress Eva Green had one of the cooler names in the Bond series, starring as Vesper Lynd opposite Daniel Craig in Casino Royale. She currently stars in the dark drama Penny Dreadful on Showtime. You may have spotted her in between the Bond series and her new cable series in films like 2012's Dark Shadows and 2014's 300: Rise of an Empire.
5. Caterina Murino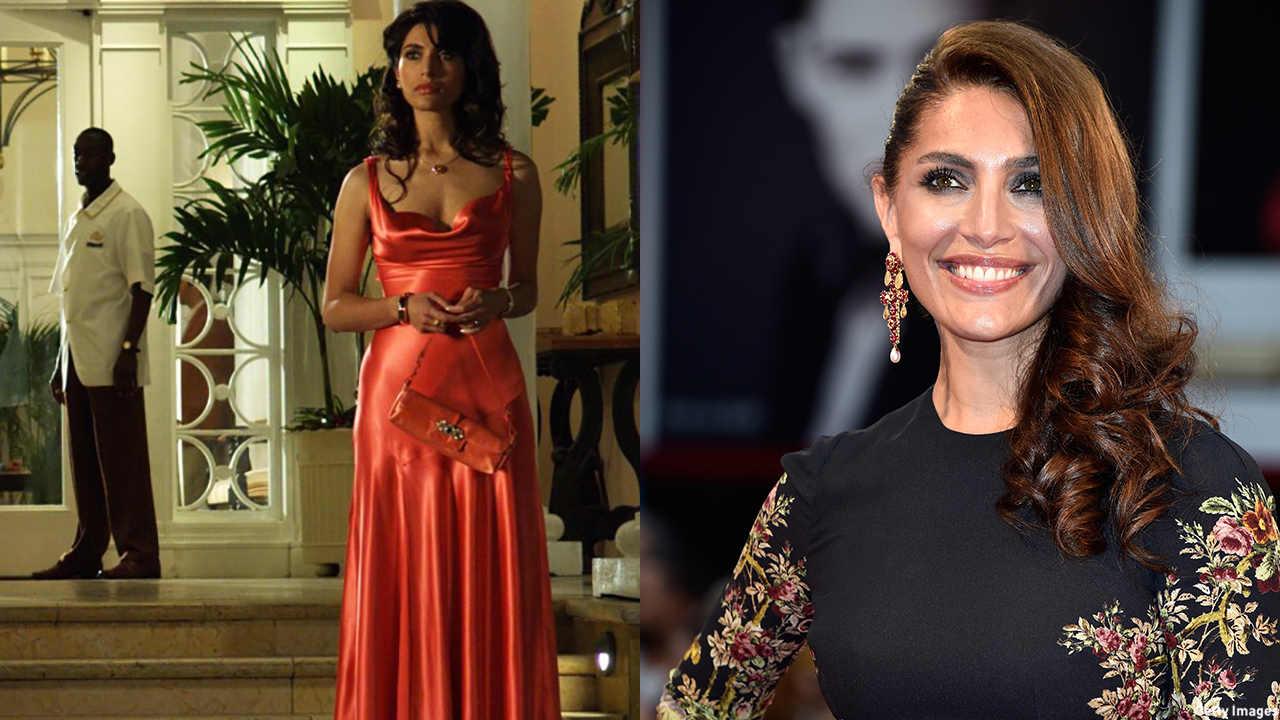 Italian actress Caterina Murino also starred in Casino Royale as Solange. In 2013 she starred in the French TV series Odysseus as Pénélope. She also starred in the 2014 American/French action-comedy Taxi Brooklyn. She's completed 2015's The Writer, starring opposite British actress Gemma Atkinson. She is set to star in Summer Night, Winter Moon, opposite 007's Roger Moore and Stephen Fry, with a release date to come.
6. Olga Kurylenko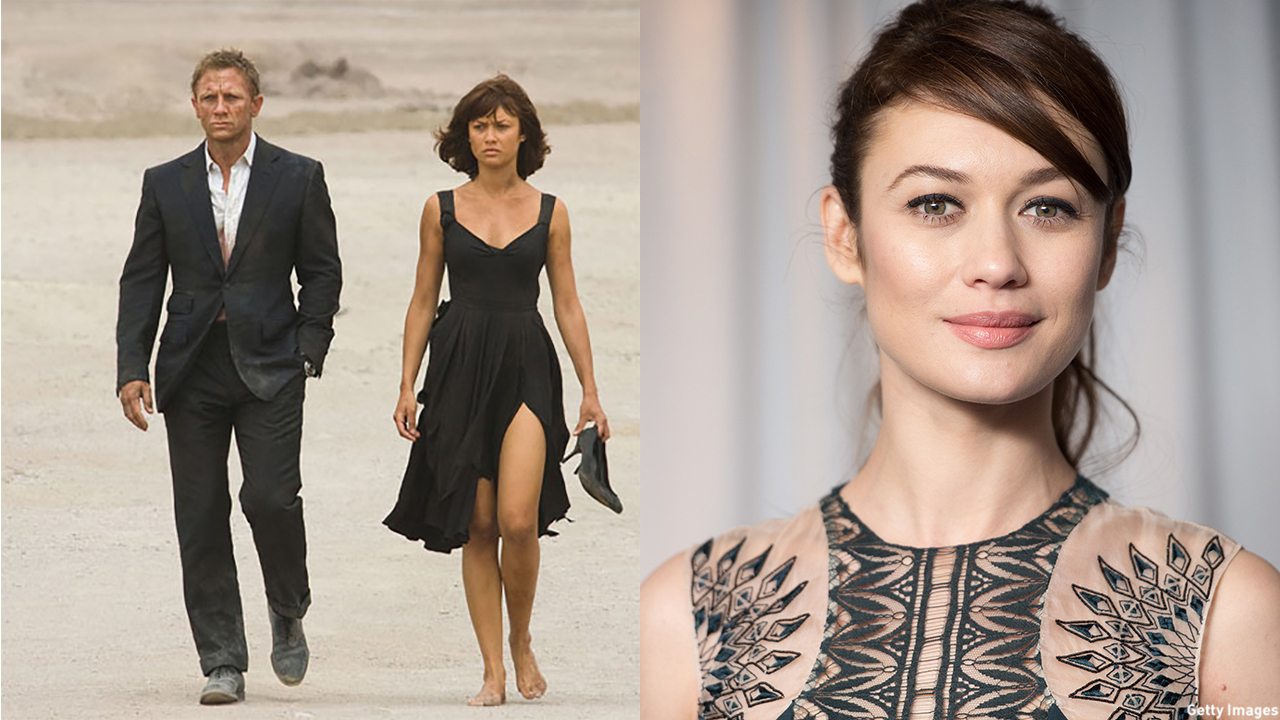 Olga Kurylenko's Camille looks a little beat up in the above still from Quantum of Solace, but that's one of the job hazards of being a Bond girl. Following her role opposite Craig, the French actress starred in the TV series Tyranny (2010) and Magic City (2012-2013). In 2014 she starred as the head mistress in the film Vampire Academy. She's confirmed to star in several films including Mara, Empires of the Deep, and Duelo, with details to come.
7. Gemma Arterton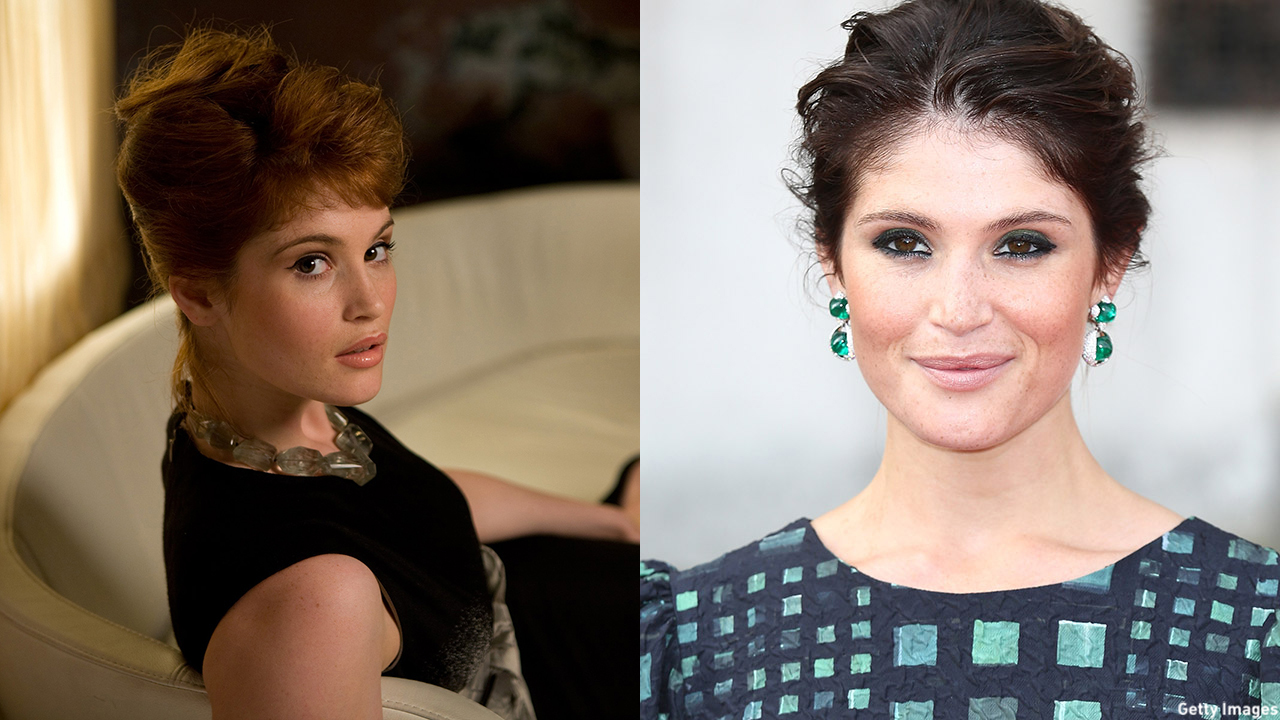 Gemma Arterton also won in the Bond girl name lottery, with Strawberry Fields. You may recognize the English actress from the lead in 2010's Tamara Drewe or 2013's Hansel & Gretel: Witch Hunters. In 2014 she starred in Gemma Bovery in the title role. She's completed filming on A Hundred Streets, also starring Luther's Idris Elba, with the release date to be confirmed. We can look forward to seeing her in the romantic comedy Which Brings Me to You, with more details to be announced.
8. Bérénice Marlohe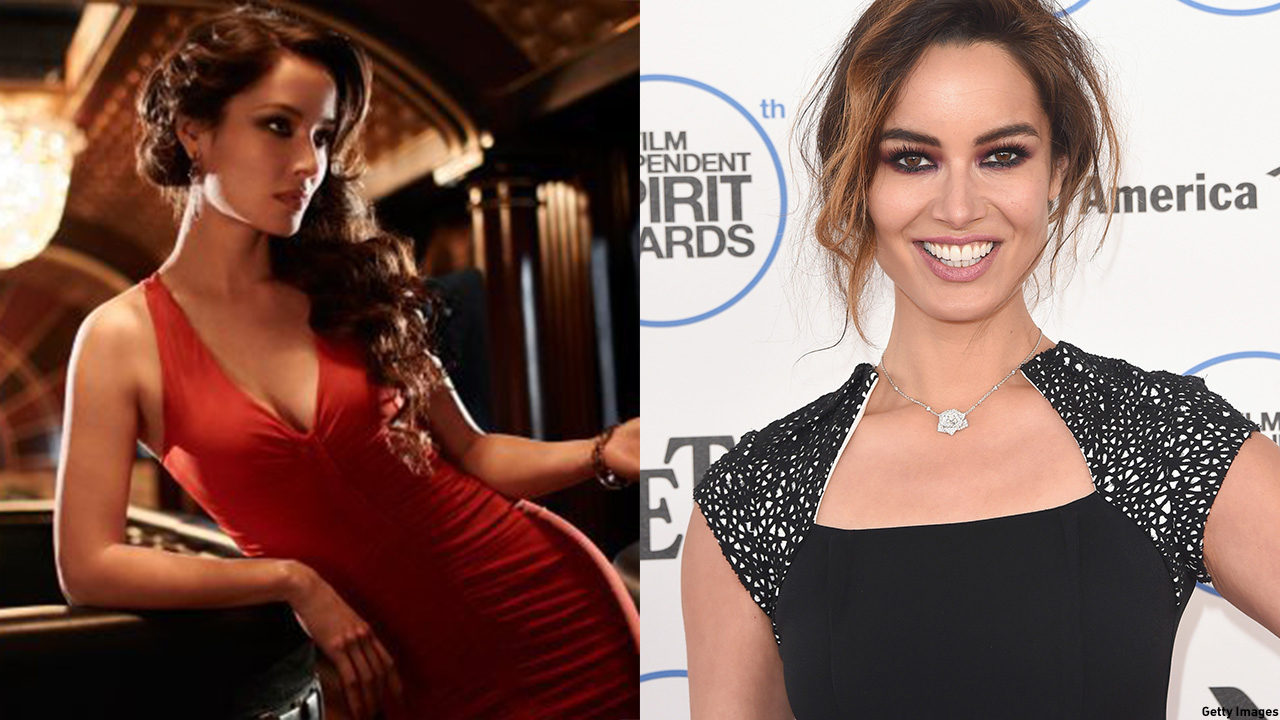 French actress Bérénice Marlohe took on the role of Severine in Skyfall. She recently starred in the 2015 mystery miniseries The Spoils Before Dying. She's completed filming on the sci-fi film Revolt, with the release date to be confirmed. She's signed on to star in a currently untitled Terrence Malik musical, due in 2016 and also starring Christian Bale, Michael Fassbender, and Natalie Portman.
9. Tonia Sotiropoulou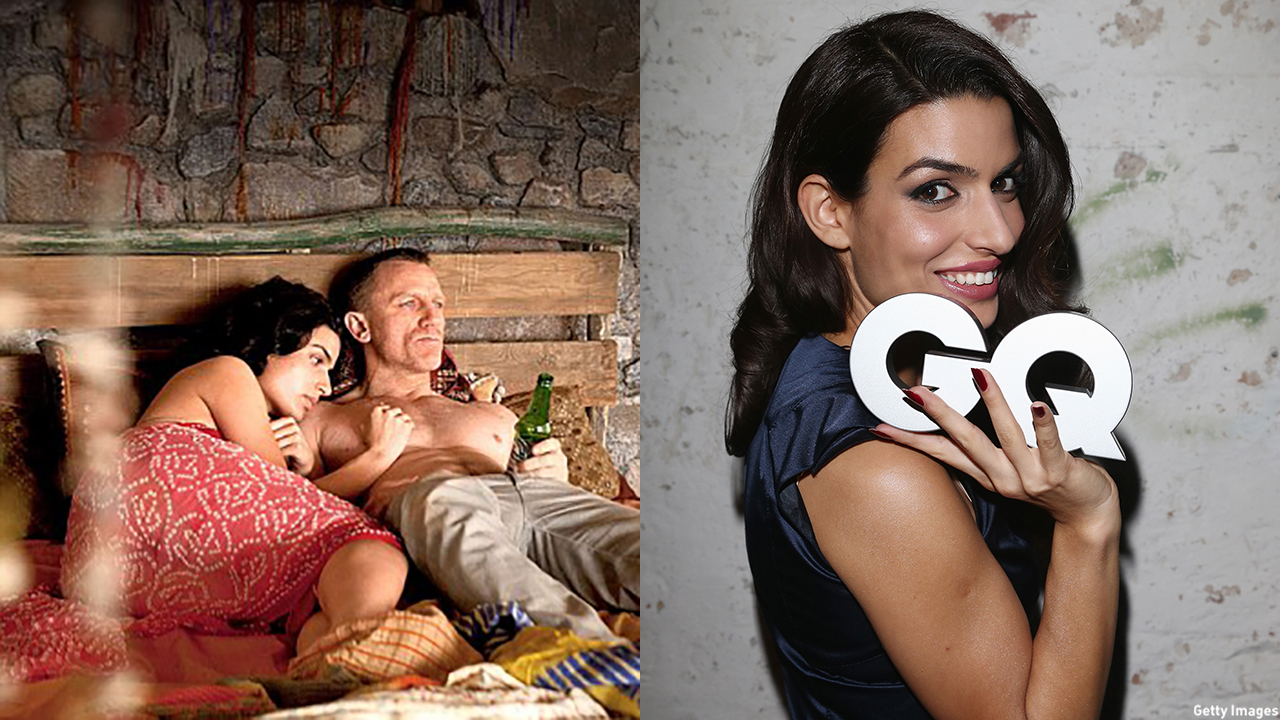 While Greek actress Tonia Sotiropoulou's screen time in Skyfall was brief, she made an impact. Her character didn't have any lines, but she had some "quality time" with Bond. Leading up to Skyfall she starred in the 2009 Greek TV series Lola. Since making her debut in the Bond series she's starred in the 2013 TV movie The Selection and 2014's Hercules as Vixen. She's completed filming on the 2015 thriller Waiting Room.
10. Stephanie Sigman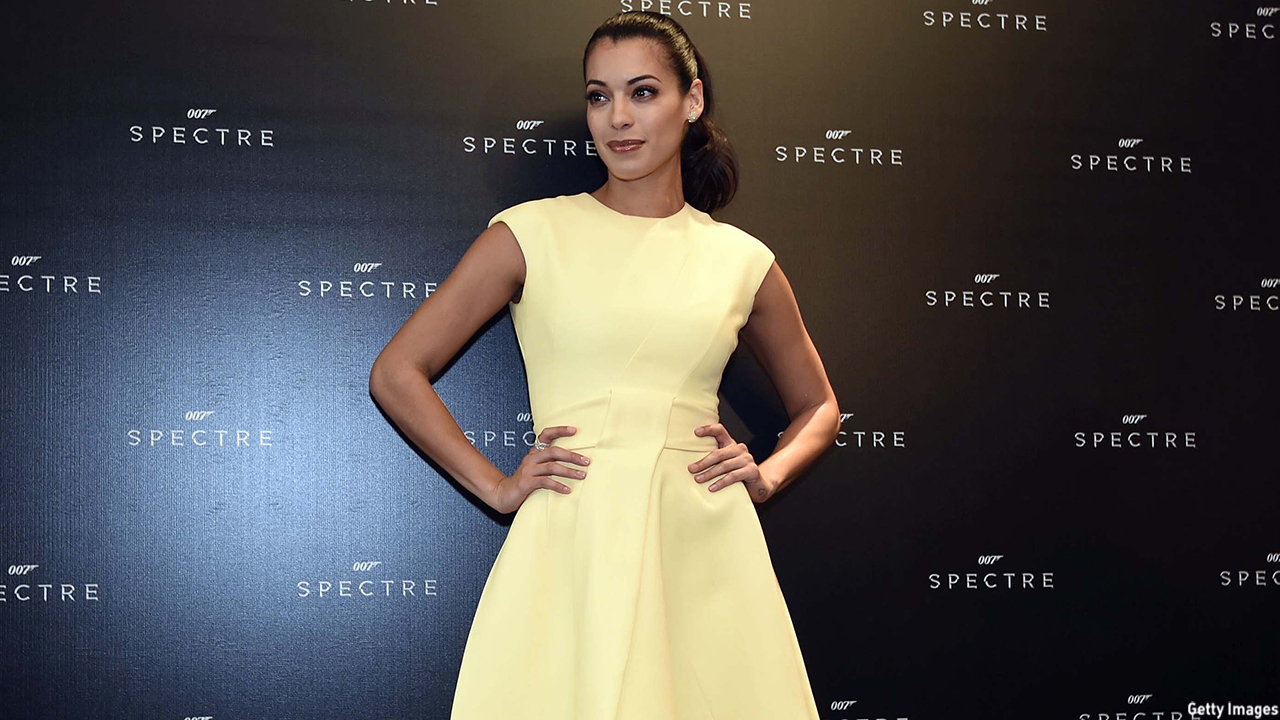 Mexican actress Stephanie Sigman is set to star in 2015's Spectre as Estella, hitting theaters on November 6, 2015. Prior to joining the Bond franchise she starred in 2011's Miss Bala and 2013's Pioneer. You may have spotted her in the Arctic Monkeys video for their single "Snap Out of It." She's currently filming War on Everyone, also starring British actor Theo James. The release date has yet to be confirmed. Italian actress Monica Belluci, 50, was recently cast in Spectre and is making Bond history by portraying a Bond girl who is actually older than the agent himself. French actress Léa Seydoux also stars in Spectre as Madeleine Swann.
You can look out for the newest women in Bond's life in the below trailer:
Happy birthday Honor Blackman, enjoy your day!
See More: 
The Early Bond Girls: Where Are They Now?
10 'Doctor Who' Actors Who Were Also in Bond Movies
The Brit List: 20 Sexiest British Celebs of Yesteryear
Read More
Filed Under: