Today (August 12) marks International Youth Day, which makes us think of five British stars who got their starts as child actors. (Note: We haven't left out the actresses. Here's an earlier Anglo post on 5 British Actresses Who Were Child Stars.)
1. Daniel Radcliffe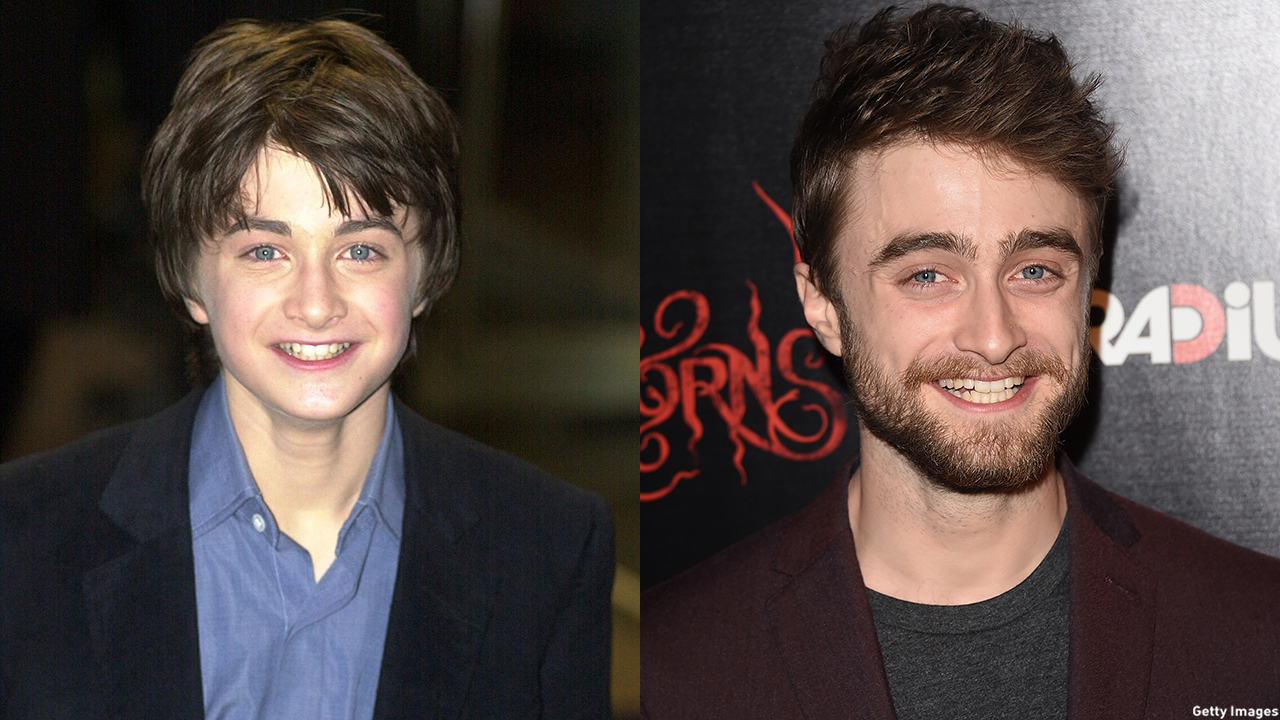 When Daniel Radcliffe was cast as Harry Potter at the age of 11, he was just a regular kid and had no ambitions to act. He was actually recruited by the producers to audition through his father who was a literary agent. Radcliffe tells an amazing story of how he bumped into the producers at a theater performance in this chat with Harry Potter author J.K. Rowling:
In 2008 Radcliffe made his Broadway debut in the revival of Equus at the age of 19. He made his return to Broadway in 2011's How to Succeed in Business Without Really Trying. Since the end of the Harry Potter films Radcliffe has gone on to star in the supernatural thriller The Woman in Black (2012), the TV series A Young Doctor's Notebook (2012-2013), and the romantic comedy What If (2013). He's set to star opposite James McAvoy in 2016's Victor Frankenstein as Igor, which is told from Igor's perspective. 
2. Christian Bale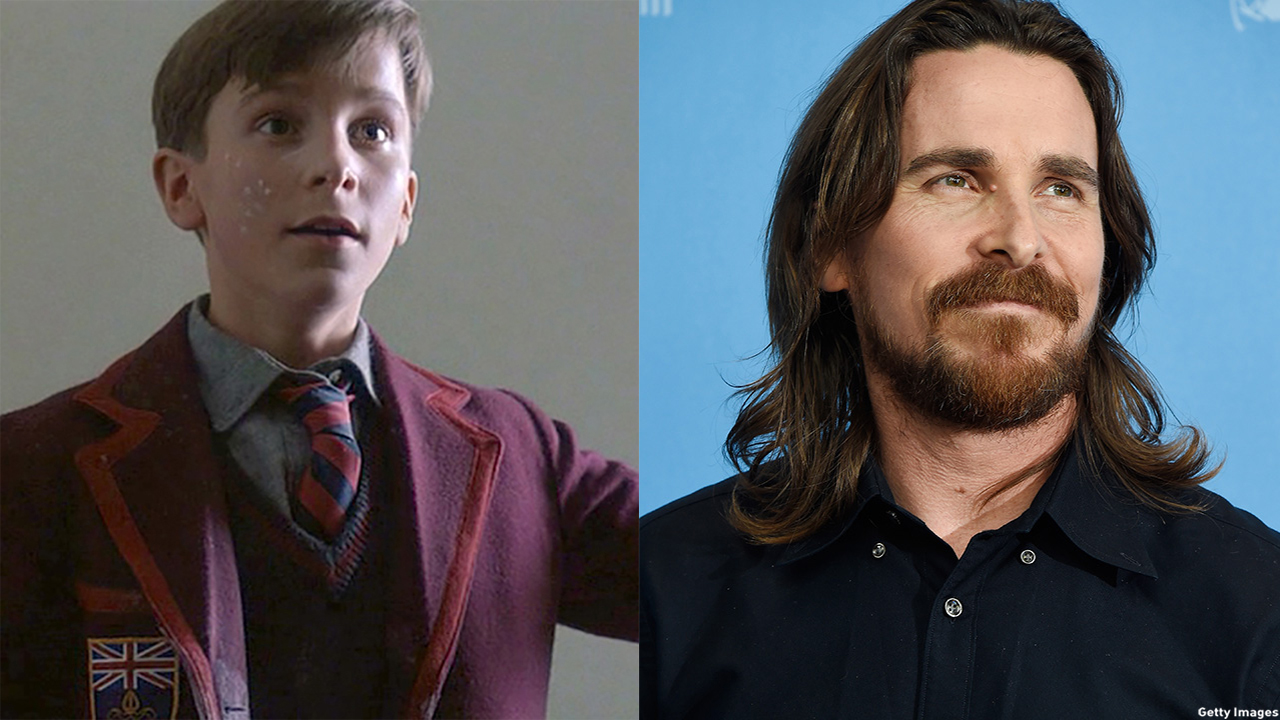 Christian Bale had a couple of acting credits under his belt before being cast in Steven Spielberg's 1987 Empire of the Sun as the lead Jim, but this was his first starring role in a major film. Here is his first television interview at the age of 13 talking about the audition process for Empire of the Sun, filming in China, and his future plans as an actor:
It's fun to watch a video of Bale at 13 talking about his future acting career because we know that he did just fine. Bale's follow-up films to Empire in the Sun were 1989's Henry V, 1990's TV movie Treasure Island, 1991's TV movie A Murder of Quality, and 1992's musical Newsies. Bale made the natural progression from child actor to more mature roles like in 1993's wartime saga Swing Kids and taking on the romantic lead in 1994's Little Women. Bale crushed the stigma of being a child actor by successfully taking on blockbusters like Christopher N, 2010's The Fighter (for which he won the Best Supporting Actor Oscar), and 2013's American Hustle. He's set to star opposite Natalie Portman in 2016's Knight of Cups.
3. Freddie Highmore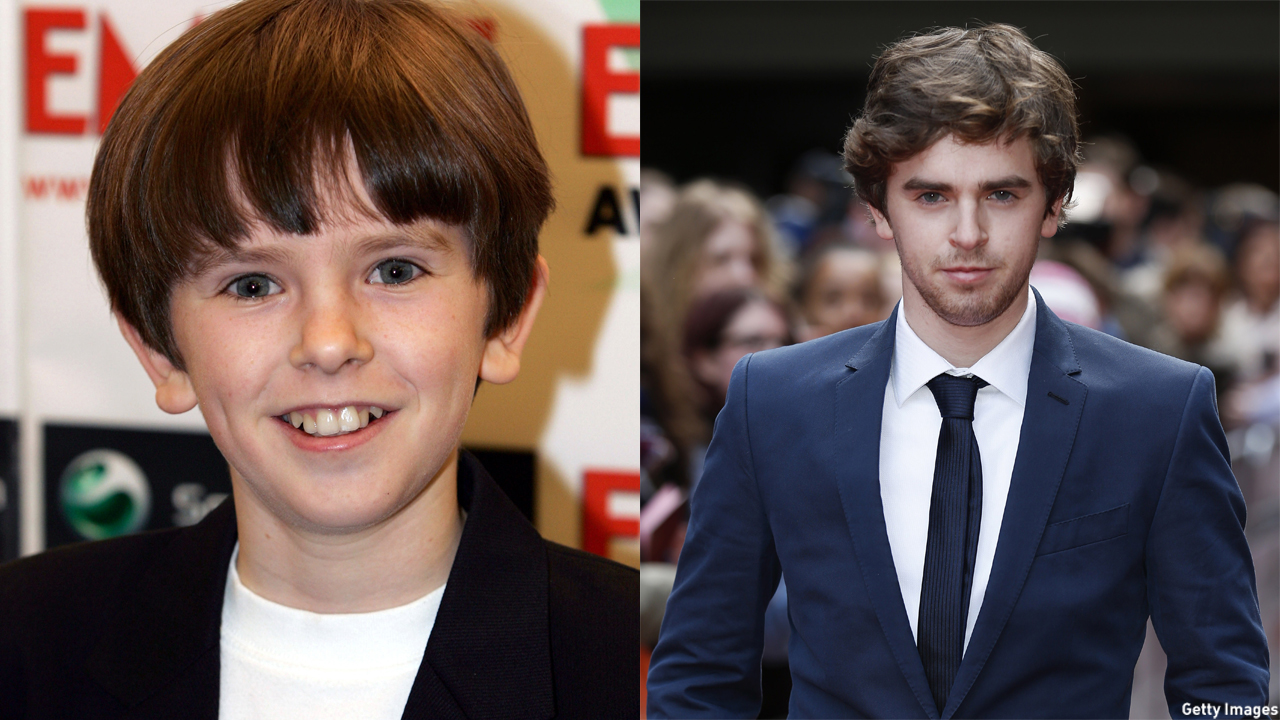 Freddie Highmore started acting at seven years old in TV movies and miniseries, but it feels like we first met him in the 2004 hit Finding Neverland when he was 12, starring opposite Kate Winslet and Johnny Depp. He could've been one of those child actors who were one and done, but he starred opposite Depp again in 2005's Charlie and the Chocolate Factory. Highmore sat down with Regis Philbin and Kelly Ripa on their morning talk show in 2005 to talk about working with his friend Johnny, chocolate, and visiting the Grand Canyon:
Highmore knocked out two high-profile films in two years, but he didn't stop there. In 2007 the young actor portrayed an orphan in August Rush, opposite Jonathan Rhys Meyers, Keri Russell and Robin Williams. He played twin brothers Jared and Simon Grace in 2008's The Spiderwick Chronicles. In 2010 he was a little bit older, and a little bit taller, and took on a more grown-up role in chef Nigel Slater's autobiographical Toast, in which he stood up to his icky stepmother played by Helena Bonham Carter. Now 23 years old, Highmore stars in A&E's Bates Motel  as the murderous Norman Bates. He's currently filming the 2016 miniseries Close to the Enemy, also starring Alfie Allen and Jim Sturgess.
4. Nicholas Hoult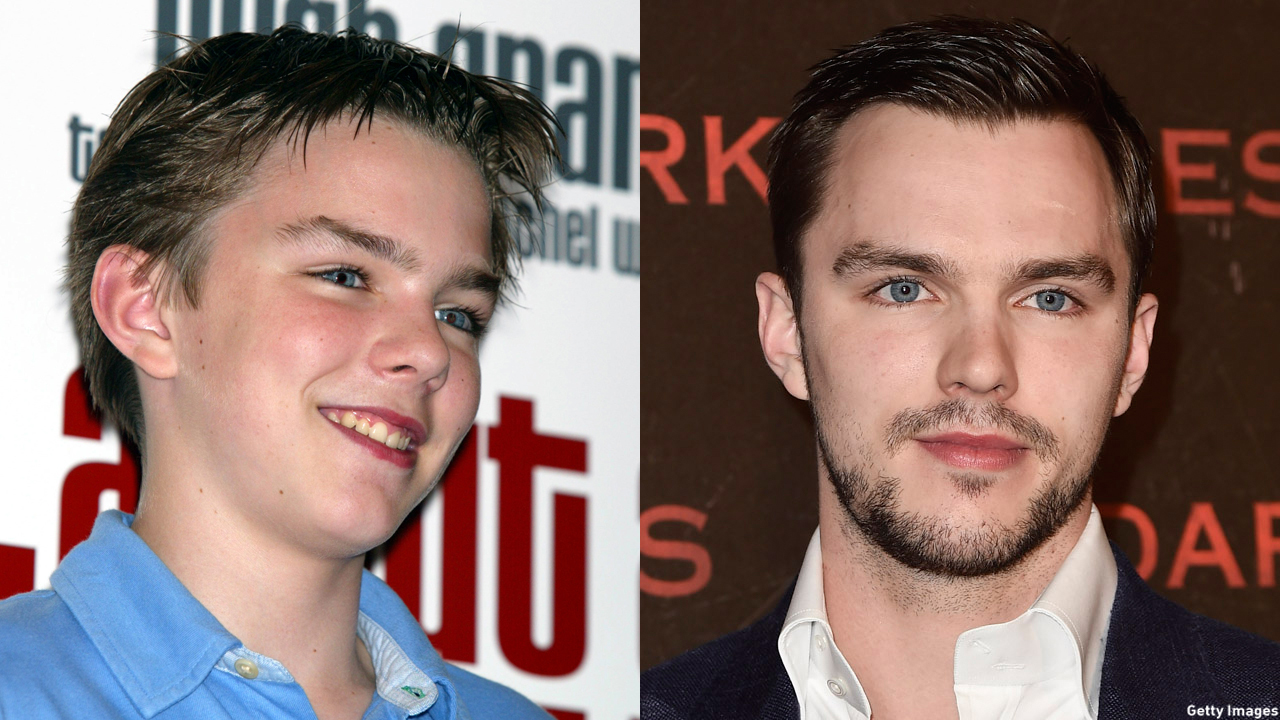 Nicholas Hoult appeared in a number of British TV series like Silent Witness (1998) and Doctors (2001) before starring in the coming of age film About a Boy, opposite Hugh Grant in 2002. He portrayed tween Marcus Brewer, whose mum (Toni Collette) was on the brink. He turned to the man-child Will Freeman (Grant) for some help. You can see how the two connected in the below trailer:
It kind of feels like we blinked and all of a sudden Hoult was this hunky movie star. Maybe that's because he spent 2007-2008 as a teen heartthrob starring in the U.K. melodrama Skins as the Alpha male Tony. His transition from child actor, through his teen years, to adult roles seemed seamless. From Skins he moved into feature films like 2009's A Single Man, starring opposite Colin Firth as his love interest. He took on the lead roles in 2013's Warm Bodies and Jack the Giant Slayer. We just spotted him in the 2015 release of Mad Max: Fury Road, but he didn't quite look himself. Hoult has been a part of the X-Men series since 2011 and is currently filming X-Men: Apocalypse for 2016.
5. Jamie Bell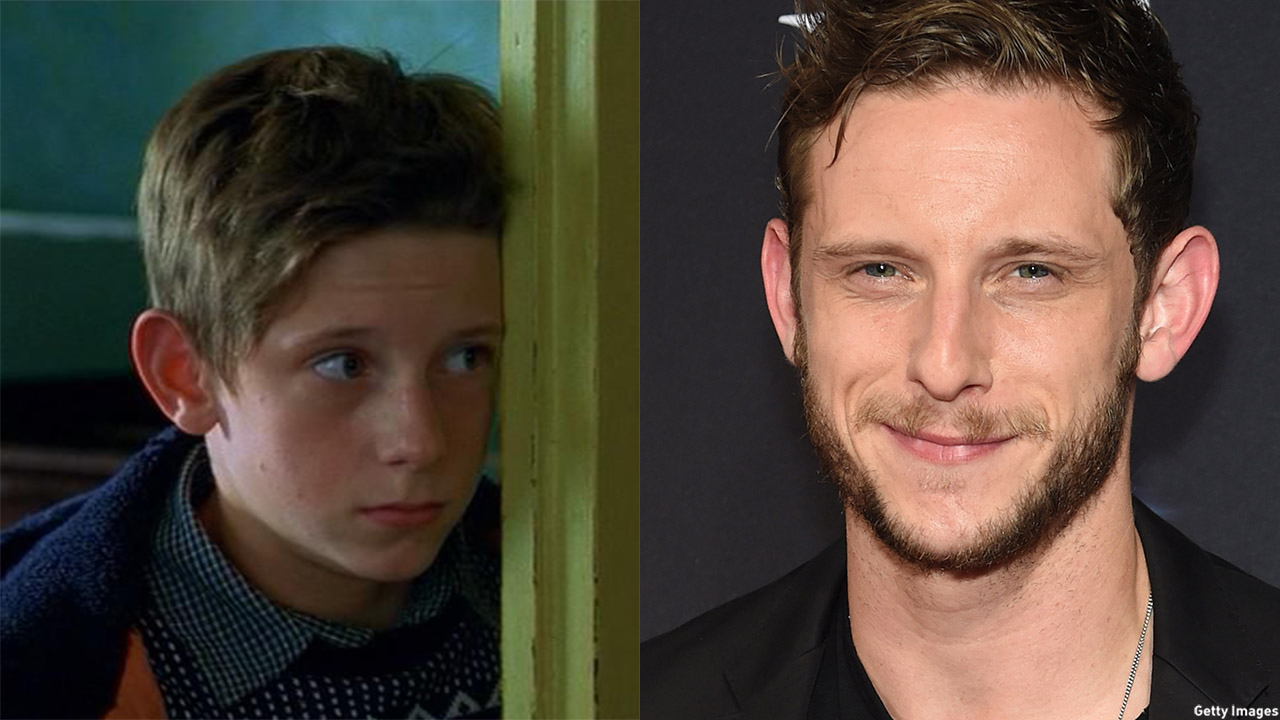 Jamie Bell won the 2001 Leading Actor BAFTA Award for his first film in the title role of Billy Elliot (2000). He had discovered dance at the age of six after being "dragged" to his sister's dance competitions. He thought he could do better than some of the girls he saw on stage. He elaborates on the story in this early interview alongside Billy Elliot director Stephen Daldry:
Bell took a little spin out of control, as described in this 2011 Telegraph interview. But as the article says, "It was short lived." Winning accolades, being treated like an adult, and having such access at a young age like Bell did can make being a child actor so hard. Bell relied on the aid of his mum, manager and Billy Elliot director and mentor Daldry to get his head back on straight. He most recently starred in 2015's Fantastic Four reboot as Thing. Leading up to the Marvel film he had a number of outstanding film roles like in 2008's Jumper, 2011's Jane Eyre, 2011's The Adventure of Tintin, and 2013's Snowpiercer. In addition to film, he currently stars in the TV series TURN: Washington's Spies (2014-2016). He's currently filming the 2016 release 6 Days, also starring Mark Strong.
Can you think of any more additions?
See More:
5 British Actresses Who Were Child Stars
10 British Stars When They Were Kids
9 Surprising Family Ties of British Celebrities (and an Urban Myth)
Read More
Filed Under: