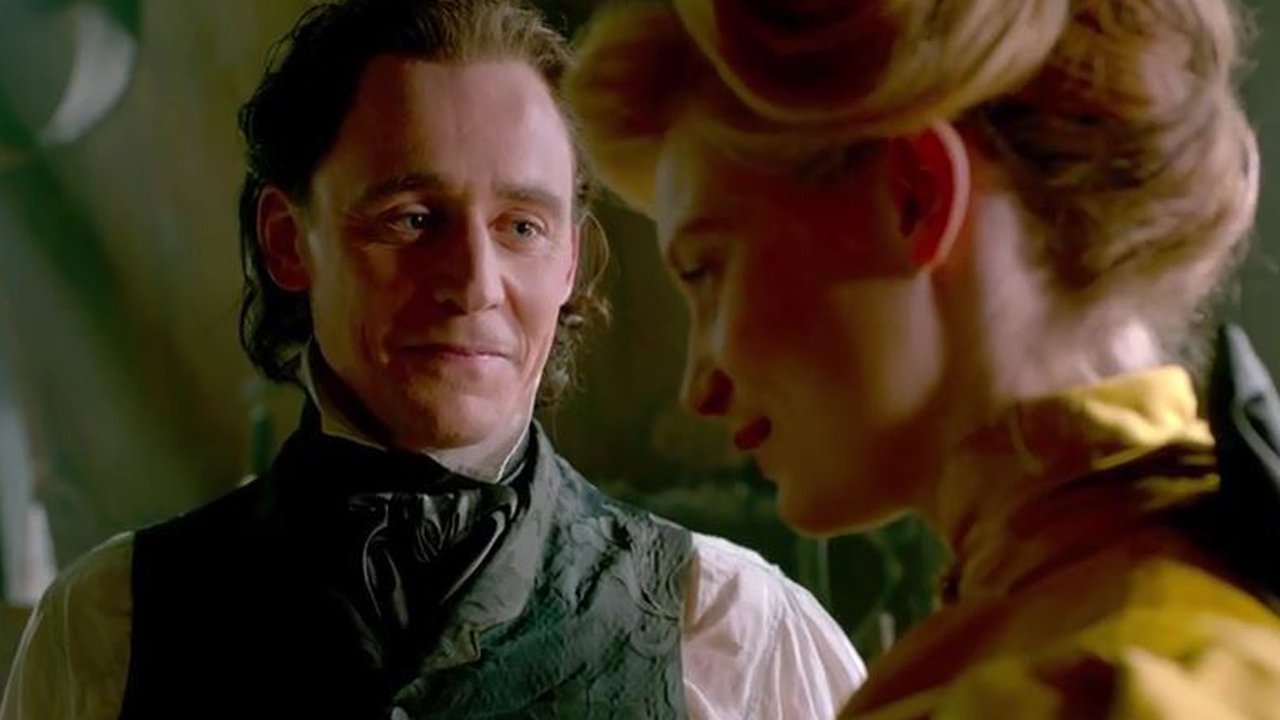 Whether you call the impending season "fall" or "autumn," it's nearing and bringing with it a batch of new movies just in time for Oscar season, some British and some starring British actors. We're keen on all:
1. The Transporter Refueled
Release Date: September 4
Synopsis: The Transporter series picks up with former mercenary Frank Martin in France. This time around the agent is portrayed by British actor Ed Skrein. You may recognize Skrein from Game of Thrones, where he played Daario Naharis in three episodes of season three.
The Draw: It will be interesting to see how the film works without Jason Statham. 
2. Captive
Release Date: September 18
Synopsis: David Oyelowo (Selma) takes on the role of escaped convict Brian Nichols, who takes recovering drug addict Ashley Smith (Kate Mara) hostage in her own home. The film adaptation is based on Smith's retelling of her experience in her memoir Unlikely Angel: The Untold Story of Atlanta Hostage Hero.
The Draw: Oyelowo puts in another intense performance.
3. Black Mass
Release Date: September 18
Synopsis: Whitey Bulger, portrayed by Johnny Depp (Into the Woods), was a South Boston criminal-turned-FBI informant in the 1970s. His brother Billy (Benedict Cumberbatch), on the other hand, was the President of the Massachusetts Senate. Whitey agreed to help the feds take down a rival family.
The Draw: We can't wait to hear Cumberbatch with a Southie accent.
4. Sicario
Release Date: September 18
Synopsis: Emily Blunt (Into the Woods) portrays an FBI agent reluctantly recruited to lead a task force set on shutting cartel activity at the border between the U.S. and Mexico. Blunt is joined by Josh Brolin (Labor Day) and Benicio Del Toro (Traffic). If you're curious, sicario is Spanish for hitman.
The Draw: Blunt was a natural action star in Edge of Tomorrow. We want more of that.
5. Legend
Release Date: October 2
Synopsis: Tom Hardy plays two roles as identical twin brothers Ronald and Reginald Kray, gangsters who took over London in the 1960s. The two may look alike, but that's where the similarities end, as they have very different ways of going about things.
The Draw: What's better than one Hardy? Two.
6. Steve Jobs
Release Date: October 9
Synopsis: Danny Boyle's (Slumdog Millionaire) biopic of Apple co-founder Steve Jobs stars Irish actor Michael Fassbender as Jobs and English actress Kate Winslet as former marketing chief of Macintosh Joanna Hoffman. The film gives us a deeper look at Jobs' relationships with his colleagues and family
The Draw: We almost forget this is Fassbender and not Jobs himself.

7. Crimson Peak
Release Date: October 16
Synopsis: Guillermo del Toro's supernatural mystery stars Tom Hiddleston as Sir Thomas Sharpe. Sharpe brings his new wife (Mia Wasikowska) to his home, which she soon realizes she can't leave. Charlie Hunnam (Sons of Anarchy) joins the cast as Dr. Alan McMichael.
The Draw: We've been missing Mr. Hiddleston.

8. Beasts of No Nation
Release Date: October 16
Synopsis: Luther's Idris Elba takes on the role of a warlord in the film adaptation of Uzodinma Iweala's 2005 novel Beasts. Premiering on Netflix, the story revolves around a young child in Africa who is forced into fighting in a civil war. Elba's character becomes his mentor.
The Draw: Elba takes on the challenge of portraying a character who is both violent and nurturing.
9. Suffragette
Release Date: October 23
Synopsis: British director Sarah Gavron's (Brick Lane) fact-based film stars Carey Mulligan (Far From the Madding Crowd), Anne-Marie Duff (Shameless) and Helena Bonham Carter (Cinderella) as "soldiers" of the women's movement in the 20th century, fighting for basic rights. American actress Meryl Streep (August: Osage County) rounds out the ensemble.
The Draw: You can't beat the cast, which is anchored by Streep trying out her British accent again after The Iron Lady.
10. Spectre
Release Date: November 6
Synopsis: Daniel Craig returns as James Bond and the agent is the subject of an international conspiracy. He's joined by three new leading ladies Stephanie Sigman, Monica Belluci, and Léa Seydoux. The cast is rounded out with Ralph Fiennes, Andrew Scott and Ben Whishaw.
The Draw: This may or may not be our last chance to see Craig as 007?
11. Secret in Their Eyes

Release Date: November 20
Synopsis: Chiwetel Ejiofor (12 Years a Slave) and Julia Roberts (The Normal Heart) portray FBI agents who are called to a crime scene, where Roberts' character finds her own teenage daughter has been murdered. The discovery is shattering, ending their relationship as partners. But the two agents meet up 13 years later when Ejiofor's character discovers a lead to finding the killer.
The Draw: Ejiofor and Roberts appear to play off of each other seamlessly with this dynamic partnering.
12. Victor Frankenstein
Release Date: November 25
Synopsis: We all know how Mary Shelley's monster came about: Science-minded Victor Frankenstein created the being using different parts from cadavers, bringing him to life with a jolt of lightning. But what did Igor have to say about all of this? James McAvoy takes on the title of role of Frankenstein, with Daniel Radcliffe starring as Igor. The film is told from Igor's perspective.
The Draw: It's the ultimate bromance.
13. Youth
Release Date: December 4
Synopsis: Sir Michael Caine (Kingsman: The Secret Service) portrays a retiree on holiday in the Swiss Alps with his filmmaker friend (Harvey Keitel). British actress Rachel Weisz (The Bourne Legacy) stars as Caine's supportive daughter, with Paul Dano (Ruby Sparks) and Jane Fonda (Monster-in-Law) rounding out the cast.
The Draw: This sounds like trouble … but the good kind.
14. The Danish Girl
Release Date: November 27
Synopsis: Oscar-winning actor Eddie Redmayne (The Theory of Everything) takes on the role of one of the first known transgender women, Dutch artist Lili Elbe. Elbe met Gerda Gottlieb (Alicia Vikander) at art school when still living as a man, and the two married. Elbe would sometimes model for Gottlieb's paintings, dressing in women's clothing. Gottlieb's depiction of fashionable women became very well-known in the early 1900s. But no one knew about the model inspiring her.
The Draw: Redmayne is going for back-to-back Oscars with another transformative performance.
15. Star Wars: Episode VII – The Force Awakens
Release Date: December 18
Synopsis: The Star Wars series picks up 30 years after the end of George Lucas' Star Wars: Episode VI – Return of the Jedi. As you can imagine, there haven't been many details released, but we can tell you the J.J. Abrams' installment will be topped up with British actors like Simon Pegg, Daisy Ridley, Gwendoline Christie, Domhnall Gleeson, Andy Serkis, Warwick Davis, and John Boyega.
The Draw: Star Wars is best seen on the big screen.
Which movie, if not all, is calling your name?
See More:
2015 British Fall Preview: 10 Shows to Watch
2015 Summer Movie Preview: 9 Flicks on Our Watch List
15 Brit-Centric Movies We're Looking Forward to in 2015
Read More
Filed Under: