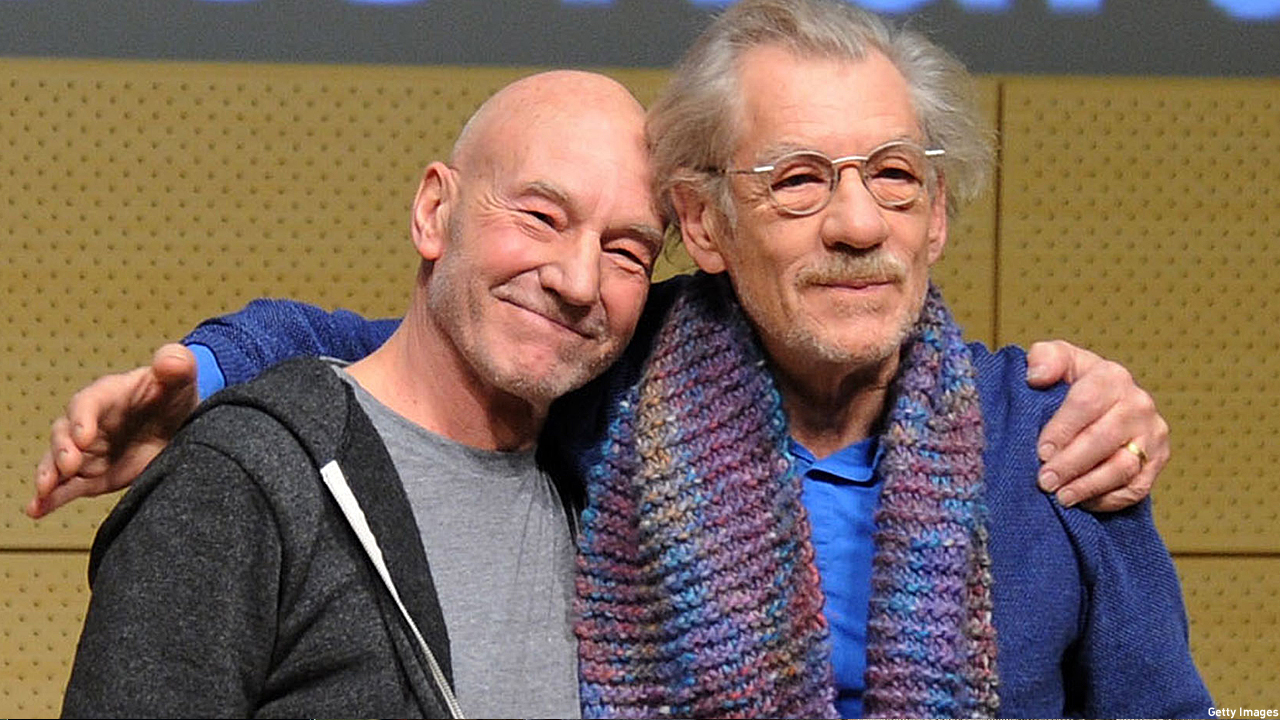 Apparently there is a strong promotional reason for the following clips to exist, something to do with an appearance by Sir Patrick Stewart on NPR's Ask Me Another and Sir Ian McKellen having Mr. Holmes to promote on Yahoo.
But in reality, all anyone needs to know is that footage exists of two of Britain's finest voices wrapping themselves around the lyrics of Taylor Swift songs.
Here's Sir Patrick:
And here's Sir Ian, who threw in a little Bruno Mars too, for variety:
Afterwards, giddy with their own success, Patrick tweeted this at Taylor Swift:
So @IanMcKellen recited Bad Blood and I did Blank Space on @NPRAskMeAnother. May we join the squad, @taylorswift13? https://t.co/liKBfSzIaU

— Patrick Stewart (@SirPatStew) July 16, 2015
And she replied:
Thanks for reciting my lyrics, @IanMcKellen and @SirPatStew! You've made my day. You two are ULTIMATE Squad Goals: pic.twitter.com/pJZY6T5Lq8

— Taylor Swift (@taylorswift13) July 16, 2015
Sir Patrick's episode of Ask Me Another is on NPR on August 20.
See more:
Sirs Patrick Stewart and Ian McKellen Lock Lips at 'Mr. Holmes' Premiere
WATCH: Sirs Patrick Stewart and Ian McKellen Trade Impersonations with McAvoy and Fassbender
WATCH: Sirs Patrick Stewart and Ian McKellen Play a Bromantic 'Newlywed Game'
PHOTOS: Sirs Patrick Stewart and Ian McKellen's NYC Adventures, Remembered
Read More
Filed Under: