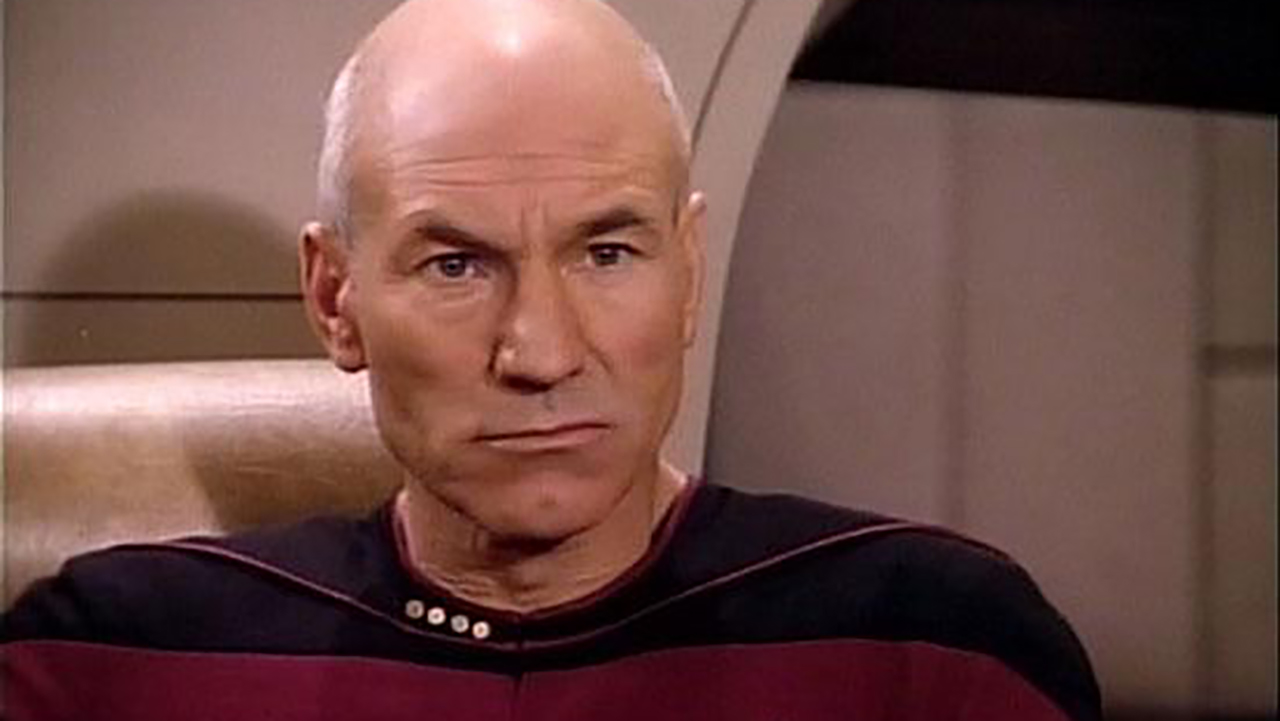 William Shatner is going where no man has gone before in his Star Trek: The Next Generation documentary Chaos on the Bridge, reports EntertainmentTonight online.
Shatner, who portrayed the iconic Captain James T. Kirk in the original TV series, is producing and directing the interview-driven documentary. According to ET Online, the film will include firsthand accounts with all sorts of people ranging from writers and assistants to cast members like Sir Patrick Stewart, who led the Starfleet as Captain Jean-Luc Picard in The Next Generation.
And lucky for us, the first clip to be released is with Stewart, who talks about how strange it was to make the transition from the U.K. to U.S. telly making.
"I had never filmed in Hollywood in my life before, I had no ambitions to film in Hollywood," Stewart says in the ET clip. "I didn't know how to wear these costumes. I didn't know how to speak or move or sit. But I would always be prepared. I would know my lines when I came on set."
Jonathan Frakes, who portrayed William Riker on Next Generation, makes it sound like our fun-loving Anglo favorite was a stick in the mud, saying, "If he [Stewart] was not in the mood, he'd let us have it."
Stewart talks about his stiff upper lip on set in the ET clip "Fooling Around On Set."
Here's a look at the trailer narrated by Shatner in a delightfully humorous style:
The full documentary is available for rent or purchase on Vimeo.
Clearly, Stewart lets loose in his off-time as seen in this Anglo post with Sir Ian McKellen.
Are you going to watch the doc? Let us know what you think!
See More:
WATCH: Sir Patrick Stewart Acts Out Annoying Airplane Passenger Quirks
WATCH: Sirs Patrick Stewart and Ian McKellen Trade Impersonations with McAvoy and Fassbender
Snapshot: 10 Stellar Selfies by British Celebs
Read More
Filed Under: