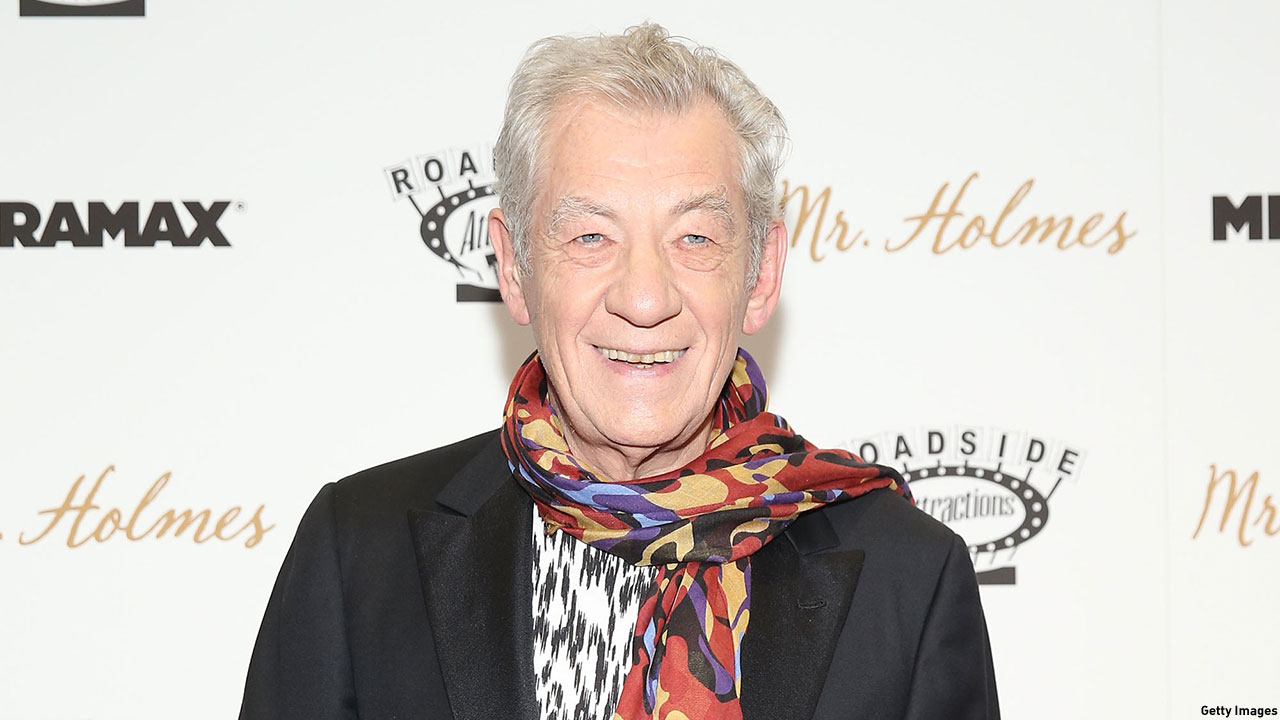 That British sleuth Sherlock Holmes has been brought to the screen in many different incarnations, but the latest portrayal, in the film Mr. Holmes starring Sir Ian McKellen, is markedly different in that it shows him as a deteriorating 93-year-old reclusive gent in retirement on the south coast of England.
Sir Ian sees his Sherlock Holmes as possessing very human qualities. "We're introduced to a Sherlock Holmes who is more than just a brain, more than just a detective, a man who feels," says the actor.
In the film 76-year-old Sir Ian, with the help of make up, looks considerably older than his age depicting a man losing his faculties.
But this veteran British actor doesn't see it as a depressing story. "What I took from the film as far as [the] character is concerned is an optimism, that it's never too late to discover something about yourself, to make your life better, and I think that's a better way of looking at old age than regretting and looking back."
Sir Ian has been getting some good reviews for his peformance. "It's one of the best parts I've ever been offered," he says.
See more:
Photo Gallery: Sir Ian McKellen Throughout the Years
Sir Ian McKellen Would Say 'Yes' to 'Vicious' Season Three
Sirs Ian McKellen and Derek Jacobi Have Grand Time at NYC Pride Parade
Read More
Filed Under: