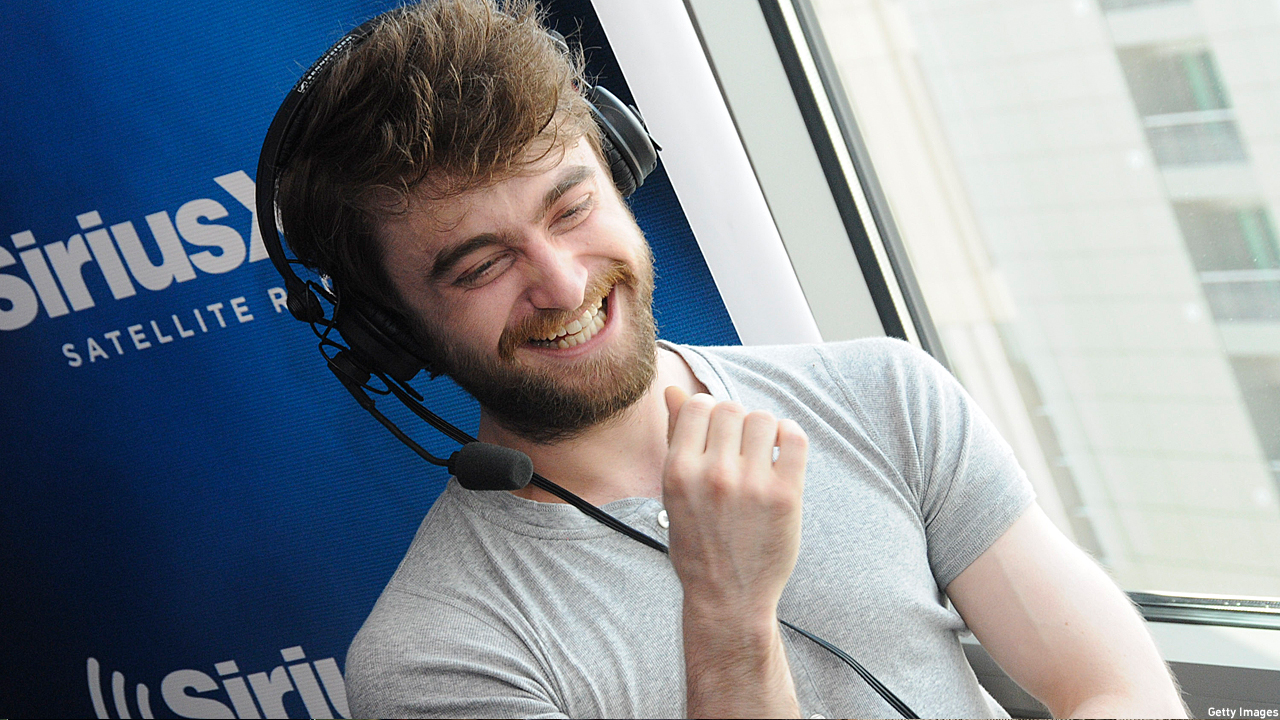 This is proof, if proof were needed, that Daniel Radcliffe does not save his rapping talents for key moments on TV chat shows. He actually goes out, with his girlfriend Erin Darke, to sharpen his flow at karaoke nights.
Their song of choice? Eminem's mountainous snark-bomb "The Real Slim Shady," and thankfully footage has emerged of the two of them hard at it in a karaoke bar in California.
So my brother just met Daniel Radcliffe at a pub in HalfMoon Bay… This is Daniel rapping to Eminem pic.twitter.com/MK2KoUrzkG

— Amanda Finnie (@Afin_fin) July 18, 2015
Here's a smaller-but-longer clip that contains the first 90 seconds of a rap classic:
For a slightly fuller version, the one that veers into the sweary second verse about Will Smith, visit YouTube.
And in case Daniel's flow seems a little off-rhythm with the backing track, let's not forget what he's capable of, on a good night:
See more:
WATCH: Daniel Radcliffe Fills In for Receptionist at NYC Office
First Look: James McAvoy and Daniel Radcliffe in 'Victor Frankenstein'
Daniel Radcliffe: English Accent or Bust, According to Movie Producers
The Reason Daniel Radcliffe Won't Wear Glasses in Real Life
Read More
Filed Under: