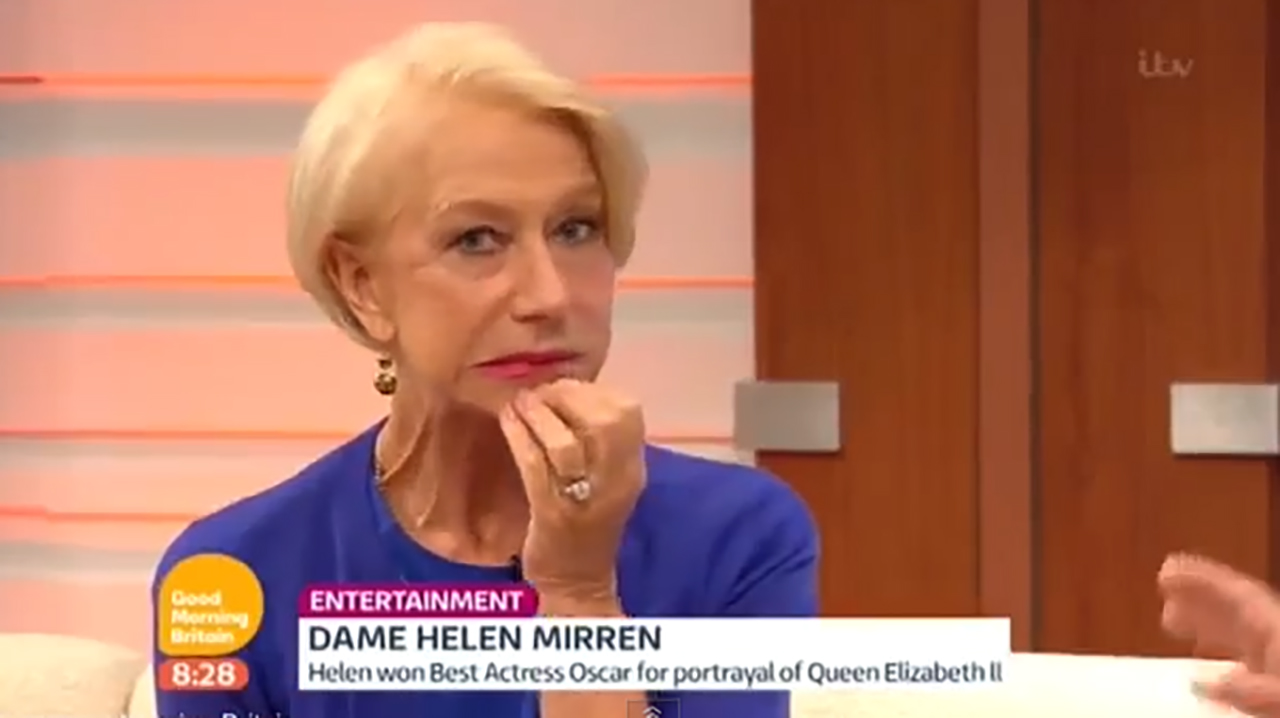 As we made our way through clips and interviews when doing research for the post 10 Reasons We Love Dame Helen Mirren we did notice she had a penchant for using colorful language. It happens.
But apparently it's not okay when it happens on early morning telly in the U.K.
Mirren was on the ITV chat show Good Morning Britain telling a story about a camping trip with her former beau Liam Neeson. When asked about the trip she said it, "Pissed with rain non-stop."
Apparently that type of language is a no-no according to Good Morning Britain host Ben Shephard. He went so far to tell the Queen that she had put her foot in her mouth.
She changed her answer to, "It rained a lot." But without missing a beat she did ask, "Why can't you say that?"
You can watch the exchange in the below clip:
https://www.youtube.com/watch?v=jHc0fwuZtAM
We wanted to hear the end of the story about her camping trip, but it was interrupted.
Do you think she put her foot in her mouth? Yay or nay?
See More:
10 Reasons We Love Dame Helen Mirren
Brit-Spotting: Dame Helen Mirren Rides the NYC Subway in Style
Dame Helen Mirren, What Are You DOING?
Read More
Filed Under: