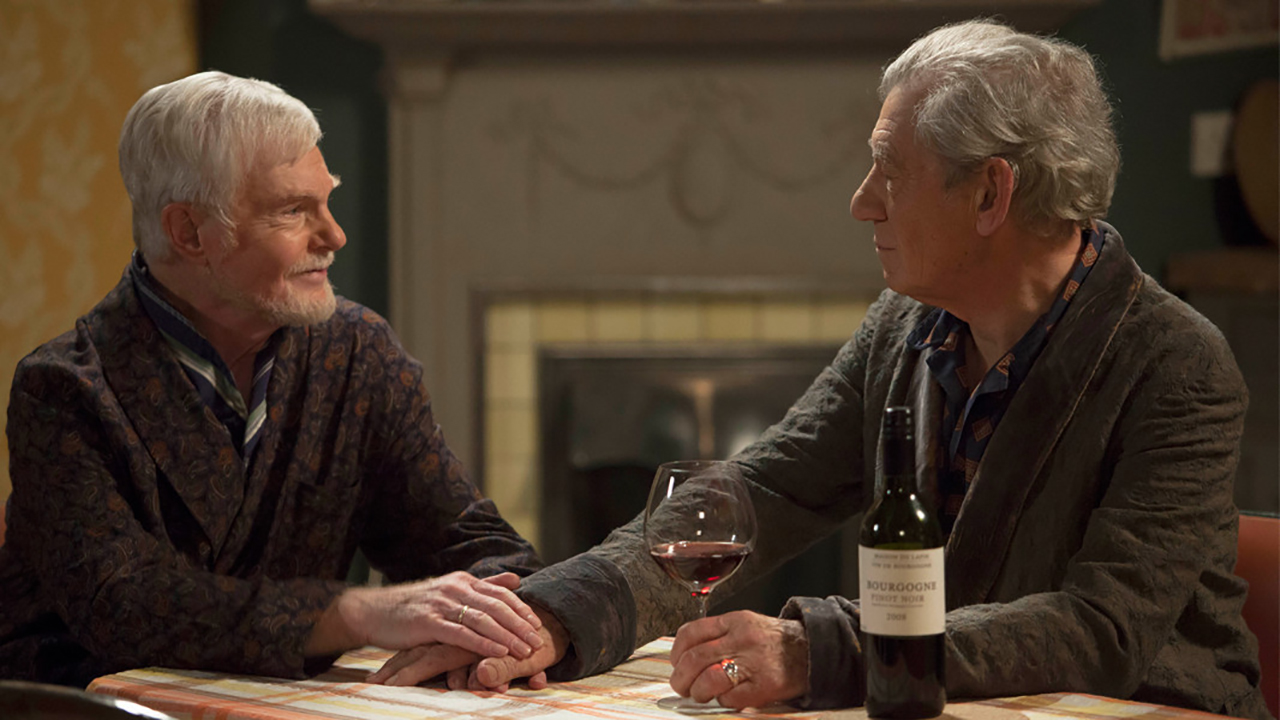 Sir Ian McKellen is already talking about a possible third season for Vicious, while we wait patiently on the second season to premiere in the U.S. this August.
Don't get us wrong, we're not complaining. The powers that be can sort out the third season while we casually make our way through the second season co-starring Sir Derek Jacobi (Last Tango in Halifax), Iwan Rheon (Game of Thrones), and Frances de la Tour (Big School).
McKellen had a chat with the U.K.'s Hull Daily Mail, saying, "If there was a third series, I expect we'd be ready to say 'yes' again. It's a very fun show to do."
The seasoned actor compares the British sitcom to the American classic I Love Lucy, saying, "It's deliberately old fashioned as part of the joke."
He elaborates on the appeal of the series, saying, "The fun of it is that the characters you've got in this are not characters you normally see in a standard sitcom."
McKellen believes the audience is young, middle age, older people, gay, and straight … pretty much, everyone.
If you missed it, here's the trailer for season two, premiering on PBS stateside:
Is it August yet?
See More: 
WATCH: Sirs Ian McKellen, Derek Jacobi as Bickering Couple in 'Vicious'
'Vicious' Returns to PBS, Sir Ian McKellen Wants a Bedroom Scene
British Summer TV Preview: 10 Shows to Watch
Read More
Filed Under: