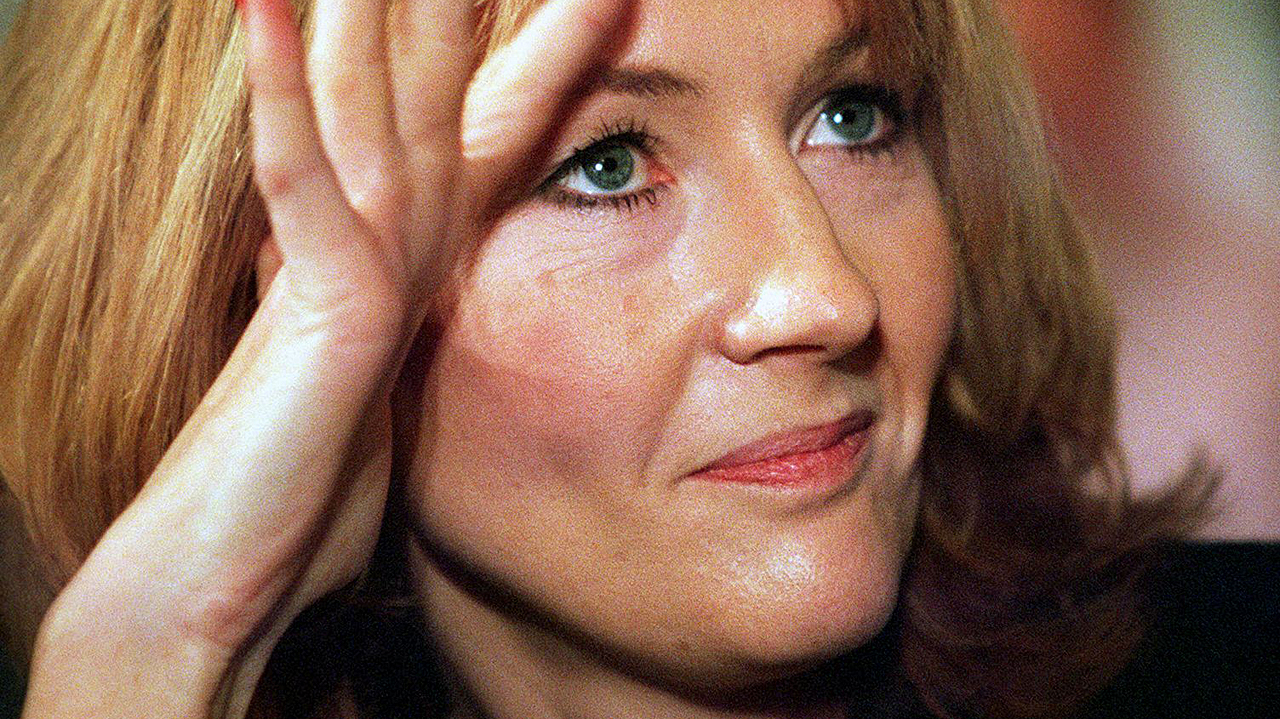 There's a lovely interview with the theater director John Tiffany in the Scottish Daily Record which sheds some light on his involvement in J.K. Rowling's new play Harry Potter and the Cursed Child.
As well as reiterating that this is not a prequel, he reveals that he was actually on nodding acquaintance with the young Jo Rowling when she was writing the first Harry Potter book, having seen the young mum sitting in various Edinburgh cafes, bent over a notebook with a buggy by her side.
He said: "I first met Jo years ago when we didn't know who each other was. I had just started at the Traverse [theatre] in Edinburgh, and now and again I would see a woman with a pram writing in longhand in the cafe. She'd write in Nicholson's, The Elephant House and the Traverse cafe.
"We knew each other to nod at. I'd be having meetings with writers and actors and I'd see her. Eventually we'd say hello to each other and a year later – bam! Then I realized that's what she was doing."
John — a former associate director of the National Theatre of Scotland — also said he's glad the secret is finally out about the new production:
"It's such a relief to be able to talk about this now, especially the fact that it's not a prequel which was the product of wild speculation. Luckily Jo has more than a few followers on Twitter so she could take control of it.
"My mum has been asking me 'When can I tell people in [supermarket] Morrison's?'. So now she can.
"It was my three nephews and my colleague Vicki Featherstone's two kids who said to me, 'You have to do this' when I first spoke to them about it. They were instrumental."
And he's in little doubt as to the impact of her words over the last 18 years or so: "People get very emotional when they talk about Jo and her books, because a lot of kids learned to read, or think they learned to read, because of Harry Potter.
"That, coupled with the fact that the story was about a young boy trying to deal with the death of his parents, really appealed to me. And that's why they hold a very special place, not just for the kids at the time, but for adults who saw their kids, or kids they knew, experiencing these stories.
"Jo would never take the credit for being responsible for a huge amount of literacy, but she should."
He does also pour a little cold water on the idea that any of the cast from the movies will appear onstage: "I would be very surprised if any of the original cast were to feature because the last thing they would want to do is go back to something they did ten years ago.
"We've been working with actors since the beginning of this year, but the characters are the stars of this – so I don't think we'll be saying a hot Hollywood actor will be playing Harry Potter."
Tickets for Harry Potter and The Cursed Child at London's Palace Theatre will go on sale this fall.
See more:
J.K. Rowling Unveils New 'Harry Potter' Story for the Theater
J.K. Rowling Explains the Alchemy of Dumbledore and Hagrid
J.K. Rowling and the American Hogwarts
Let's Be Clear About 'Harry Potter and the Cursed Child'
Read More
Filed Under: