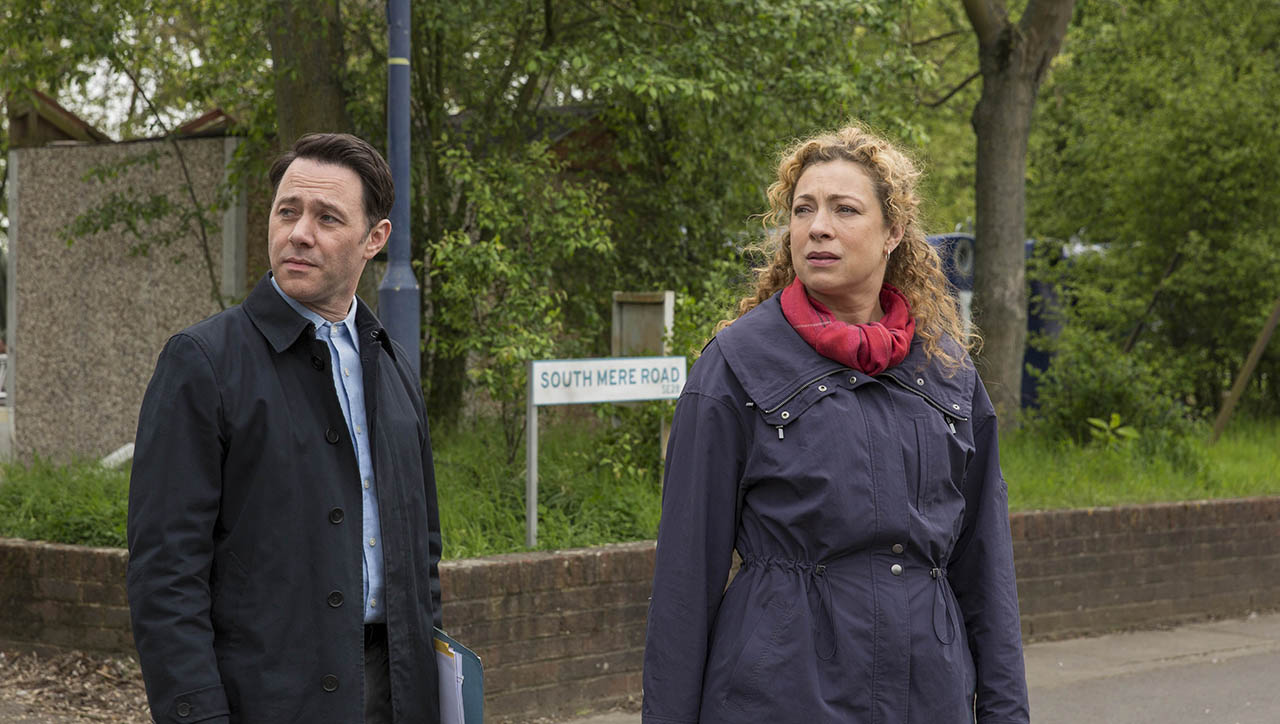 Doctor Who's Alex Kingston makes her way back to American television starring in the crime drama Chasing Shadows, premiering on Acorn TV today (July 27).
The four-part series, 45 minutes each episode, will roll out on four consecutive Mondays beginning July 27 through August 17.
Kingston stars as analyst Ruth Hattersley, who teams up with DS Sean Stone (Reece Shearsmith) to track down serial killers as part of the missing person's crime unit.
Stone is able to put himself in the mindset of a serial killer, predicting patterns. But, relating to his peers and the general public doesn't come so easy for him. That's where Hattersley comes in. Her empathetic ways help balance out his awkwardness, creating a strong force.
This clip will give you an idea of what to expect:
Doctor Who alum Noel Clarke, who portrayed Mickey Smith, rounds out the team in the above clip. He takes on the role of DCI Carl Pryor in Chasing Shadows.
What do you think of the first look?
See More:
Modern 'Doctor Who': Where Are They Now?
'Doctor Who's Day Roundup: The Wedding of River Song
WATCH: Alex Kingston Has a Message for Anglo Fan Favorites Voters!
Read More
Filed Under: