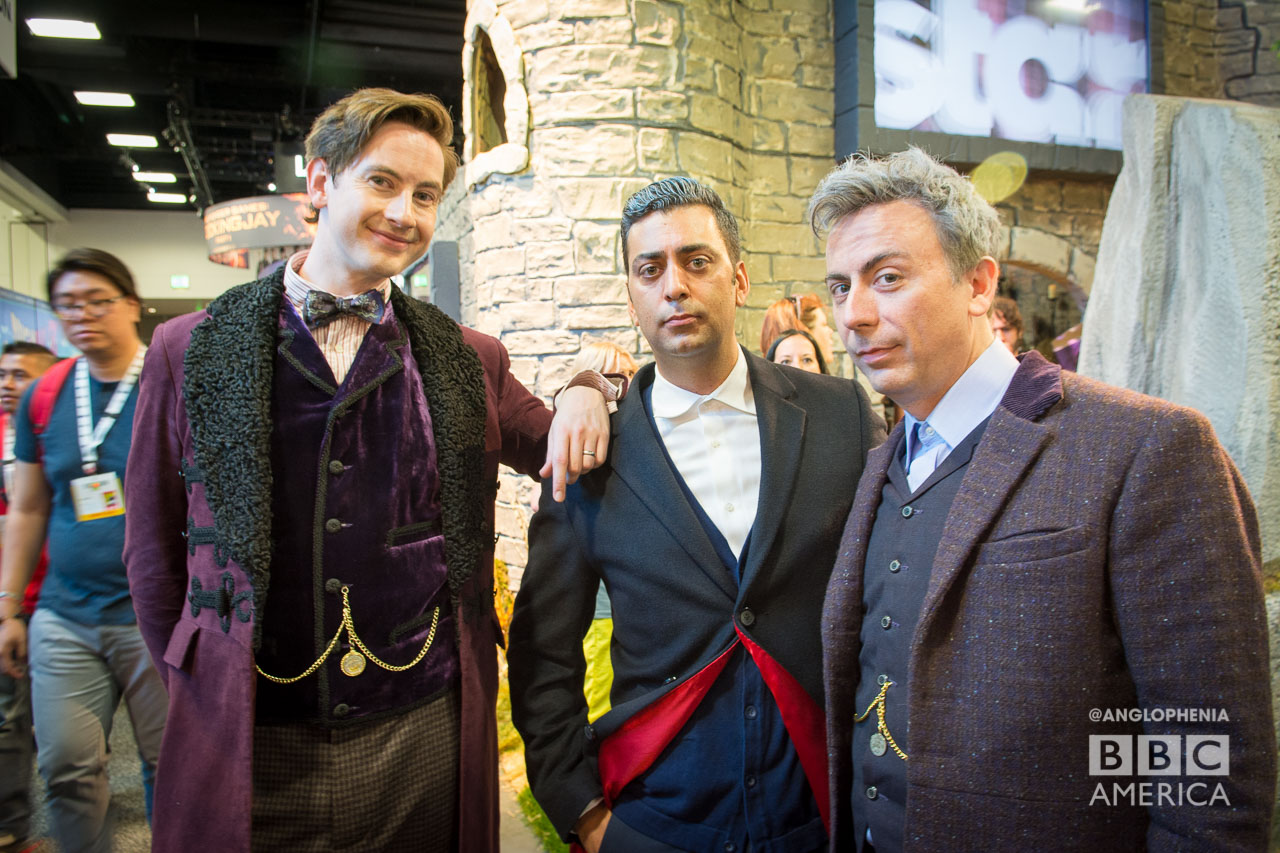 It's that time of year again. The world's largest cosplay catwalk is under way at San Diego Comic-Con, and Anglophenia will be there bringing you closer to the events, taking snaps and covering the eagerly awaited Doctor Who invasion this year. On Thursday, July 9, Peter Capaldi, Jenna Coleman, Michelle Gomez, and Steven Moffat will join a panel in Hall H, with Capaldi making his Comic-Con debut. Follow us on Twitter as we'll be live-tweeting the panel starting at 2:15 pm PT (5:15 pm ET).
Basically, follow us on Twitter for the next few days, as that's where we'll be sharing the bulk of our photos and tidbits.
Need a tweak to your Doctor Who cosplay? Check out our "How to Dress Like…" guides for a tutorial.
Are you at Comic-Con this year? Let us know in the comments.
Read More
Filed Under: