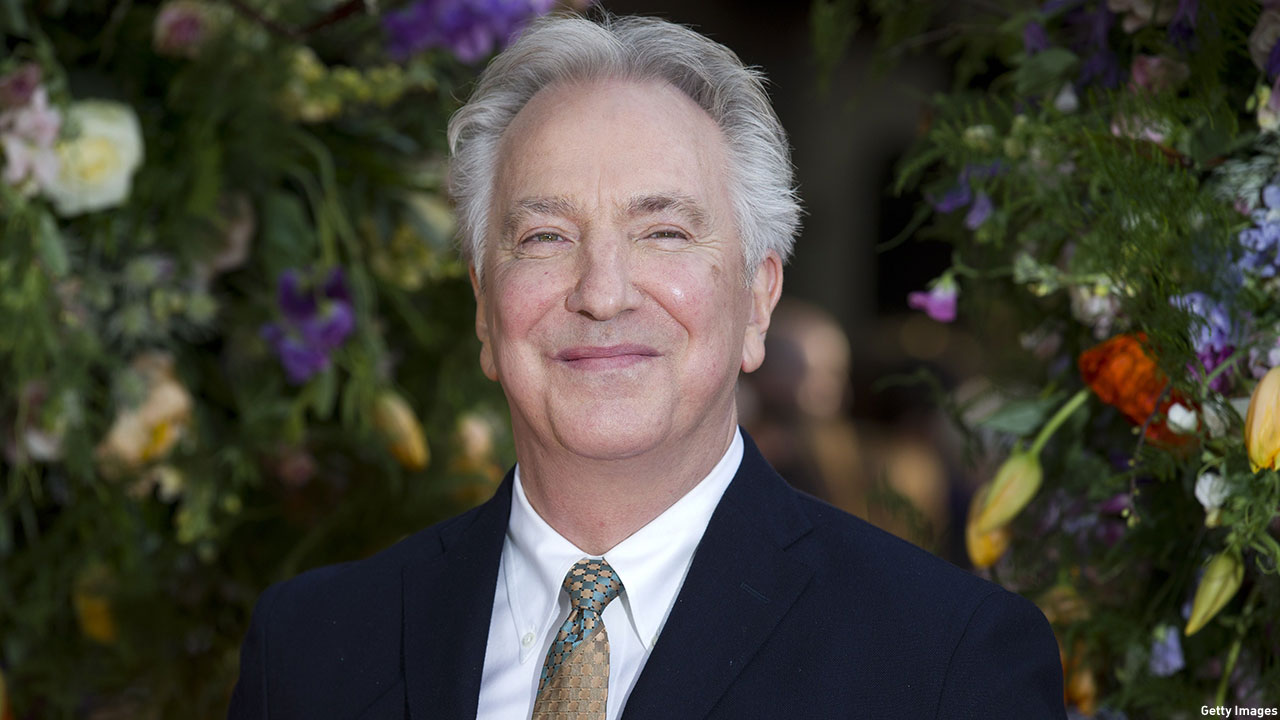 In the parlor game "Six Degrees of Kevin Bacon," you must tie the prolific star to any other film actor in six steps or fewer. Last month, we asked BBC AMERICA viewers to weigh in on the British actor who most fulfills the role of Mr. Bacon in the world of U.K. entertainment.
We took suggestions for who was most deserving of the title and put the top picks up for a vote. When the dust settled, Anglo fan favorite Alan Rickman emerged the victor. Rickman won with 16 percent of the vote, barely edging out Bill Nighy and David Tennant, who were tied with 15 percent. Sir Michael Caine and Dame Maggie Smith were right behind them.
Rickman is an apt choice. Even the title "Six Degrees of Alan Rickman" matches "Six Degrees of Kevin Bacon" in rhythm. While appearing in the Harry Potter films provides an advantage in his six-degrees quest—it seems like every British actor of the past decade has touched Hogwarts in some way—Rickman has also starred among other robust ensembles like Love, Actually, Sweeney Todd, and a slew of smaller indie films. He's a leading man and a character actor. He's worked in film and in television. He's a fine "British Kevin Bacon"—or is Kevin Bacon now simply "the American Alan Rickman"?
In one handy infographic, we connect Mr. Rickman to some of the biggest stars who've graced BBC AMERICA in recent years. We didn't even need the full six degrees. To add a bit more fun, you can connect the other actors on the graphic. And there are tons of connections: Benedict Cumberbatch and Charles Dance were co-stars in The Imitation Game, while Ben Whishaw was in Paddington with Hugh Bonneville and Peter Capaldi. Meanwhile, Capaldi, Cumberbatch, and David Thewlis were all in The Fifth Estate. Can you find the other links between our stars?
Click on the graphic below to enlarge for a closer look:
See more:
WATCH: Alan Rickman Calls Jimmy Fallon for 'Alan Rickman-Off'
10 Reasons We Love Alan Rickman
Alan Rickman Ties the Knot with Partner of 50 Years
Read More
Filed Under: