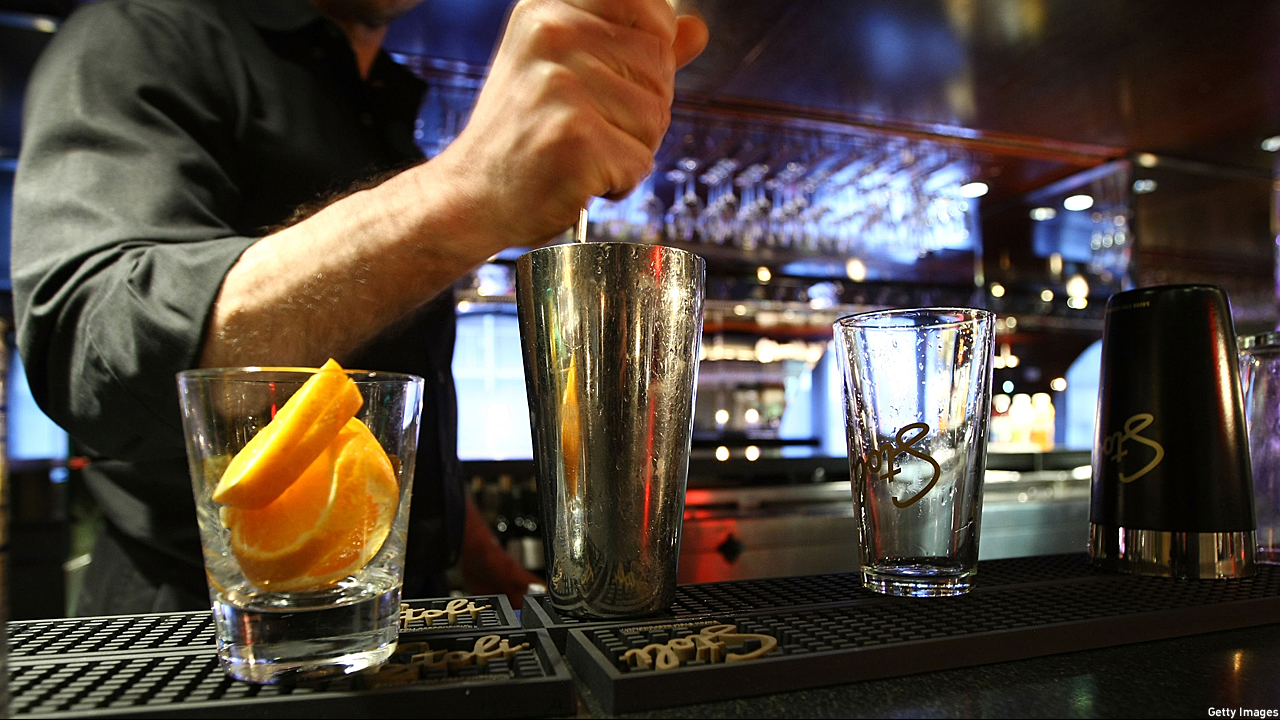 Thinking of hosting some kind of summer garden party? Fancy having a go at Britishing up your cocktail list? Even if the answer to both of these questions is no, we still have a list of delicious beverages all dressed up and ready to go, a list that will possibly make your party go with a more refined sort of a swing, assuming that's the kind of thing you like in a party.
Click on the names of the cocktails for the full recipe:
Earl Grey Martini (from BBC Food)
A particularly apt drink for a tea party to celebrate the original Boston tea party and one that uses real tea (although you'd be entirely wrong to attempt to dunk a biscuit in it). As well as a decent glug of Earl Grey, this particular delight requires the assistance of gin, lemon juice, egg white and sugar syrup. Why the people who invented this did not call it a Mar-tea-ni is beyond me.
Wembley (from The Everest Blog)
A popular cocktail in London in the 1920s—hence the name, which comes from the northwestern borough in which both Wembley Arena and Wembley Stadium reside—this is a preposterously simple recipe too. Shake equal portions (1 oz. each) of Scotch, dry vermouth and pineapple juice in ice, and put everything into a glass.
Twinkle (from House and Garden)
This is a champagne cocktail inspired by Downton Abbey, created by barman Tony Conigliaro and served at London's Grain Store. There are only three ingredients: champagne, elderflower cordial and vodka. The recipe page also offers a tip on what to do if you do not have a cocktail shaker, a situation that Mr. Carson would find unthinkable.
Bramble (from the Telegraph
This is a lesson in language as well as cocktail creation. Bramble is the lovely old English term for a blackberry plant—and blackberries—derived from the proto-Germanic bræmaz ("thorny bush"), which is a common root for the word broom. The cocktail is a combination of blackberry liqueur and gin, with a little lemon (or lime) juice and sugar syrup to round the flavor out. Serve over ice (and blackberries).
Pomms Cup 'n' Bob (from GQ)
An alternative to Pimm's, simply because the ingredients may be easier to get hold of. The Pomm Cup 'n' Bob is another gin-based experience, mixing it with tawny port, tonic and a citrus sorbet to create a perfectly refreshing summer drink served over ice that would probably not look quite so refined served in a big jug full of fruit.
See more:
Five Great British Soft Drinks That Americans Should Try
15 British Beers Americans Should Try
World Gin Day: Very British Gin Cocktails
Mint Julep Day: Five Foods the British Only Consume Once a Year
Read More
Filed Under: