Some of our favorite British literary classics are getting a second life, and we can watch the new versions unfold on screen. One might think, "Why fix it if it's not broken?" Others might say, "I love this story so much, I want more." Whatever your school of thought is, here are five classic stories that have been continued by a new author:
1. Mr. Holmes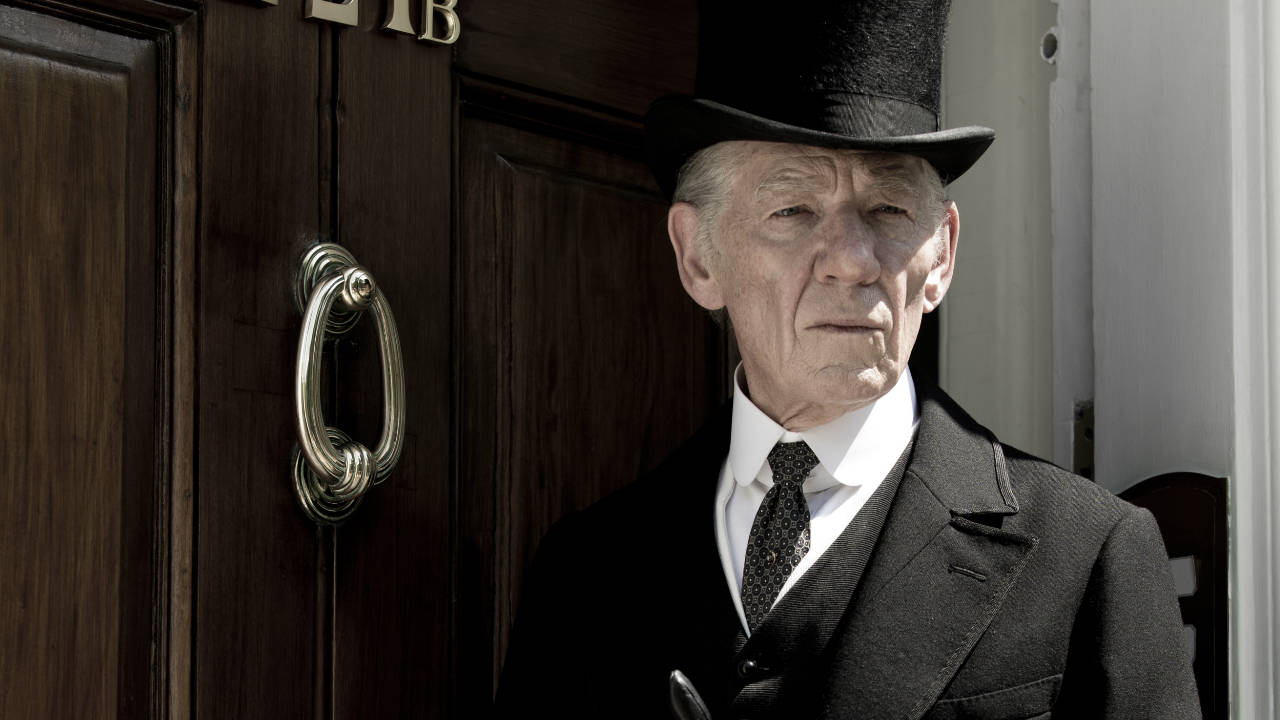 Sir Arthur Conan Doyle's Sherlock Holmes has been featured in books, films, and, of course television, with BBC AMERICA's very own Sherlock. People never seem to tire of the crime-solving detective whom we first met in 1887. And depending on who's re-telling the tale, and with what vehicle, the story is given a different life. In Mitch Cullin's 2006 novel A Slight Trick of the Mind, which has been adapted into the film Mr. Holmes starring Sir Ian McKellen, the story goes off Doyle's path and picks up with the detective at the age of 93. Holmes has been out of the game for 30 years but decides to revisit a cold case with the aid of a young friend.
2. Pride and Prejudice and Zombies

Jane Austen's novel Pride and Prejudice, which revolves around romantic entanglements in 19th century England, was first published in 1813. There have been literal interpretations of the story like the 1995 film by the same name starring Colin Firth as the dashing Mr. Darcy in the unforgettable lake scene. In 2009 Seth Grahame-Smith created a mashup of genres, re-writing the story with the title Pride and Prejudice and Zombies. The original heroine Elizabeth Bennet is faced with destroying zombies taking over her quiet village, but of course that Mr. Darcy is on her mind. The 2016 film adaptation is set to star Lily James, Sam Riley, Lena Headey, Charles Dance, and Doctor Who's Matt Smith.
3. Death Comes to Pemberley
Grahame-Smith isn't the only contemporary author keen on Austen. In 2011 crime writer P.D. James published the follow-up to Pride and Prejudice entitled Death Comes to Pemberley. The novel picks up six years after Austen's novel ended, with PBS declaring, "Jane Austen gave Darcy and Lizzy a happily ever after … P.D. James will take it away." Were readers OK with this bleak twist on the original? Apparently so, because the book became a New York Times and Los Angeles Times bestseller. In 2014 the BBC produced a miniseries by the same name starring Matthew Rhys, Anna Maxwell Martin, Doctor Who's Jenna Coleman, and Matthew Goode.
4. Victor Frankenstein
We all know how Mary Shelley's 19th century monster came about: science-minded Victor Frankenstein created the being using different parts from cadavers, bringing him to life with a jolt of lightning. But what did his loyal assistant Igor have to say about all of this? The new film Victor Frankenstein, starring James McAvoy and Daniel Radcliffe, is based on Shelley's original story but told from the perspective of the eager assistant (Radcliffe). Sherlock's Andrew Scott and Louise Brealey both have roles in the film, hitting U.S. theaters on November 25, 2015. American screenwriter Max Landis talked about his introduction to Frankenstein, saying, "I began to pick apart our knowledge of Frankenstein and discovered that the public's idea of this myth comes from a million different places … I became committed to recontextualizing it all so it all worked in one story."
5. Penny Dreadful
Penny Dreadful sounds like a woman's name, but it's actually a 19th century term describing a weekly magazine sold for a cent, topped up with scary stories. Based in Victorian London, Showtime's highly erotic and bloody Penny Dreadful places classic literary characters like Victor Frankenstein (Harry Treadaway), his Creature (Rory Kinnear) and the never aging Dorian Gray (Reeve Carney) all in one realm. The show's creator John Logan said it best: "There's a reason we're still reading Frankenstein 200 years later. Why Dracula still frightens us. One of the joys of Penny Dreadful is where we come into sync with the classic text and where we deviate."
What's your favorite literary update of a classic novel?
See More:
Hollywood Succumbs To Frankenstein Fever
5 British Literary Characters That Made a Comeback
Literary Guide: Failed Monster Mashups
Read More
Filed Under: