Possibly we should all take a page out of Dame Helen Mirren's book? The British actress turns 70 this coming Sunday (July 26), and makes getting older seem so easy. A list of reasons why we love the Academy Award-winning actress could go on forever, and that's where the comments section comes in handy with your inclusions, but we'll limit ourselves to 10 items specifically for that reason:
1. She Rides the NYC Subway
You might picture a woman with a noble title riding in a white carriage, but not this dame. Mirren was spotted riding the NYC subway while based in New York performing in the Broadway production The Audience as Queen Elizabeth II. She chats about her choice of transit with our Tom Brook, simply saying, "I'm a commoner." It turns out she catches the number 100 bus while in London.
2. She's Not Shy to Speak Her Mind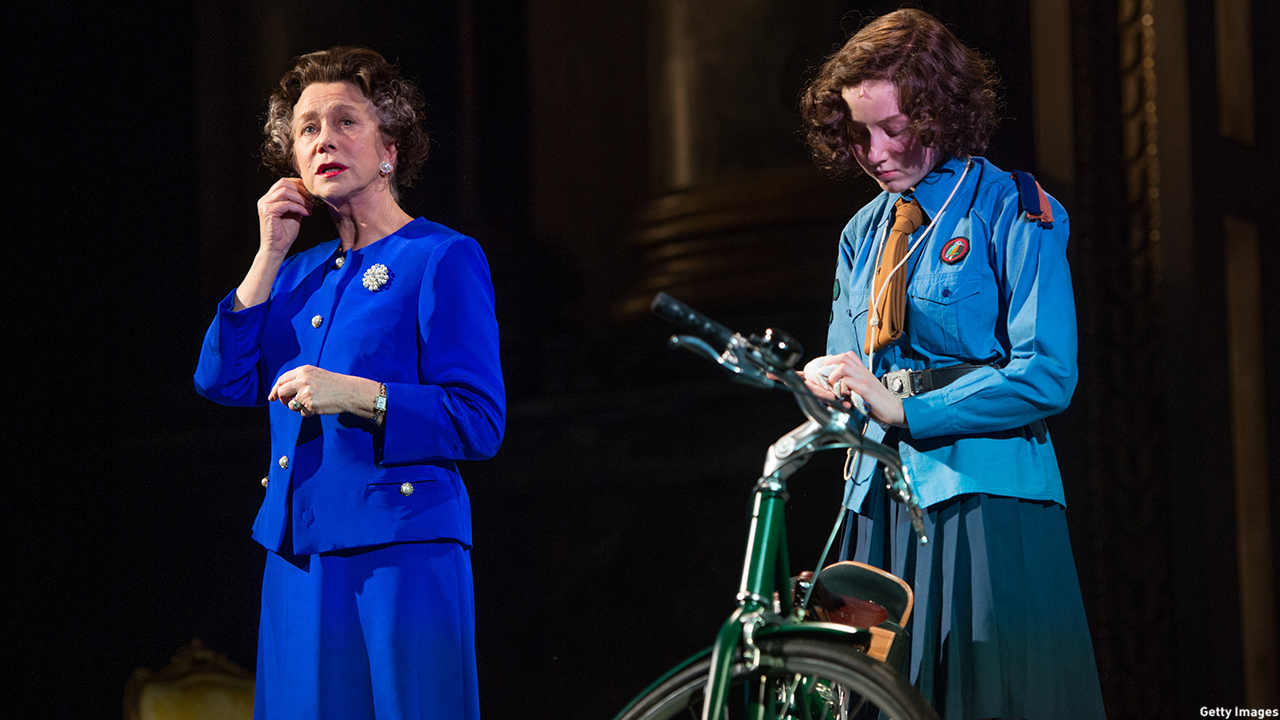 During the London performance of The Audience at the West End's Gielgud Theatre the actress's performance was interrupted by a group of drummers. The gaggle of instrumentalists had been traveling the streets of London as part of a festival, and unknowingly set up camp right behind the theater where the live performance was taking place. Mirren stopped the performance, ran out the back door of the theater in full Queen garb, and gave the group a tongue-lashing for being too loud.
3. Her Sense of Humor is Legendary
Jimmy Fallon asked Mirren to take a swig of helium when chatting on his late night show. He was confident she'd be a good sport, which she was. The actress took him up on his challenge by giving a mock acceptance speech after a gulp of helium, testing out the resilience of her "posh" accent.
4. She's Unpredictable
Mirren was awarded Woman of the Year by Harvard's Hasty Pudding Theatricals society in 2014. She gladly played a game of charades as part of her accepting the award in person. But when she was expected to act out the word "twerking," she wasn't too keen on it and initially refused. But, her being unpredictable, you can see how she handled the request in the above clip.
5. She Has a Frisky Side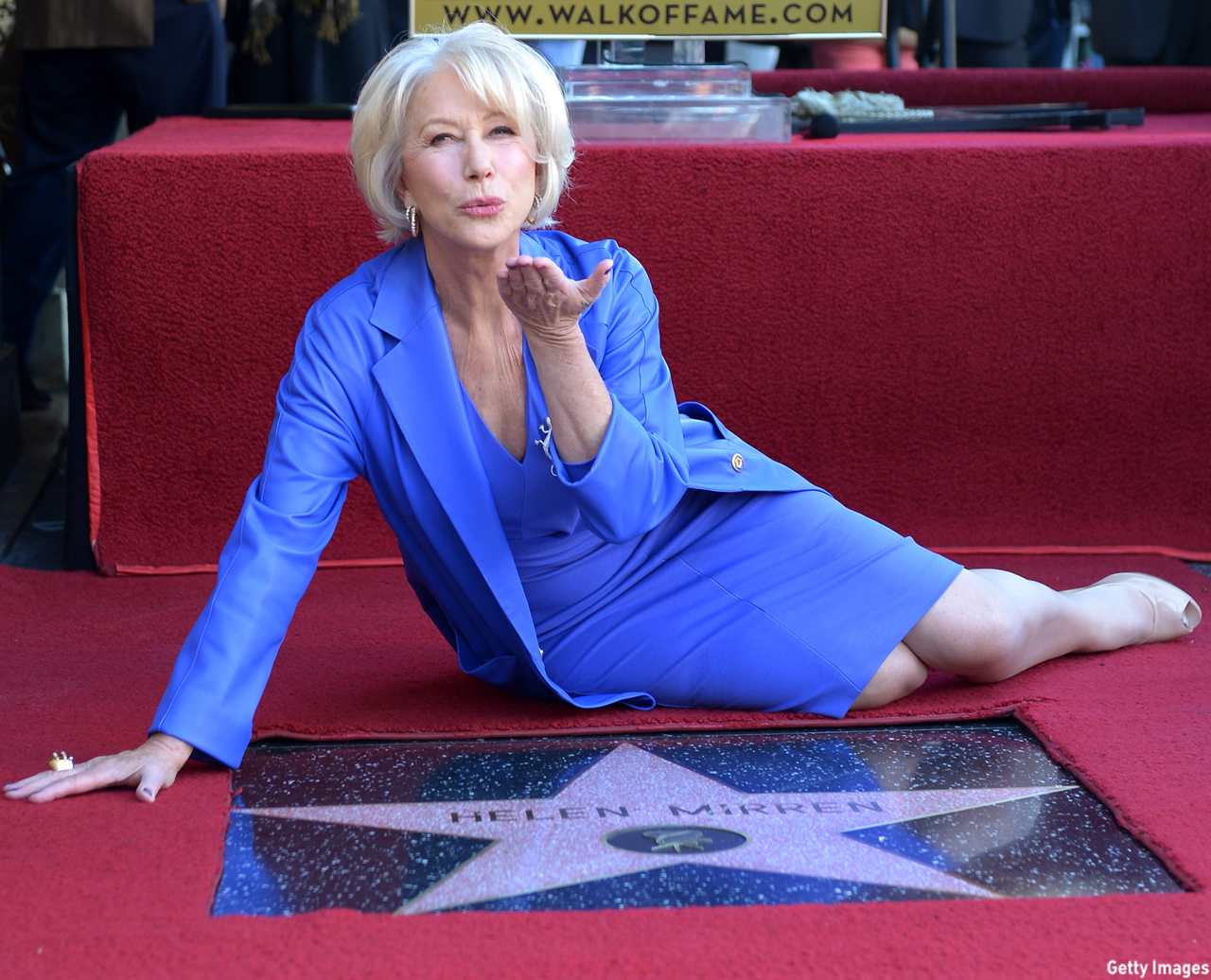 In 2013 Mirren was awarded a star on the Hollywood Walk of Fame. In her acceptance speech she coyly said, "I couldn't be prouder and more happy that I'm actually going to finally lie next to Colin Firth, something I've been wanting to do for a very long time!" Maybe we should mention his star is next to hers?
6. She Still Gets Butterflies
https://www.youtube.com/watch?v=nHLjilB4nZQ
In another chat with  Jimmy Fallon, the late night show host seemed to be under the impression Mirren regularly spent time with the royals. She laughed it off, as that isn't the case, and explained that she was hit with "queen-itis," when meeting Queen Elizabeth II.
7. She Had a Humble Upbringing
The famed actress grew up in a working class holiday town in England called Leigh-on Sea, a suburb of Southend. She talks to 60 Minutes anchor Morley Safer during a tour of her town, making a stop by the house she grew up in, saying, "I never quite felt that I absolutely belonged." She didn't picture herself getting married and raising a family in her hometown and had yearnings for another world. The 2007 interview, which you can also find at CBS News, gets lighter when she talks about getting her "kit" off in her earlier films.
8. She's Versatile 
Mirren has had great success as a TV, film and stage actress. She's won four Emmy Awards for Outstanding Lead Actress in a Miniseries or Movie for her roles in Prime Suspect in 1996 and 2007, The Passion of Ayn Rand in 1999, and Elizabeth I in 2006. In 2007 she was awarded an Oscar for Best Actress for her portrayal of Elizabeth II in The Queen. She recently accepted the 2015 Tony Award for Best Actress based on her performance in The Audience.
9. She's Not a Sex Symbol 
She shuns the title of sex symbol. She goes so far to parody the uncomfortable label put upon her in a Saturday Night Live skit with SNL's Nasim Pedrad asking to touch the Brit's bosom. We don't blame her, she already has one title, who needs two?
10. She Loves Love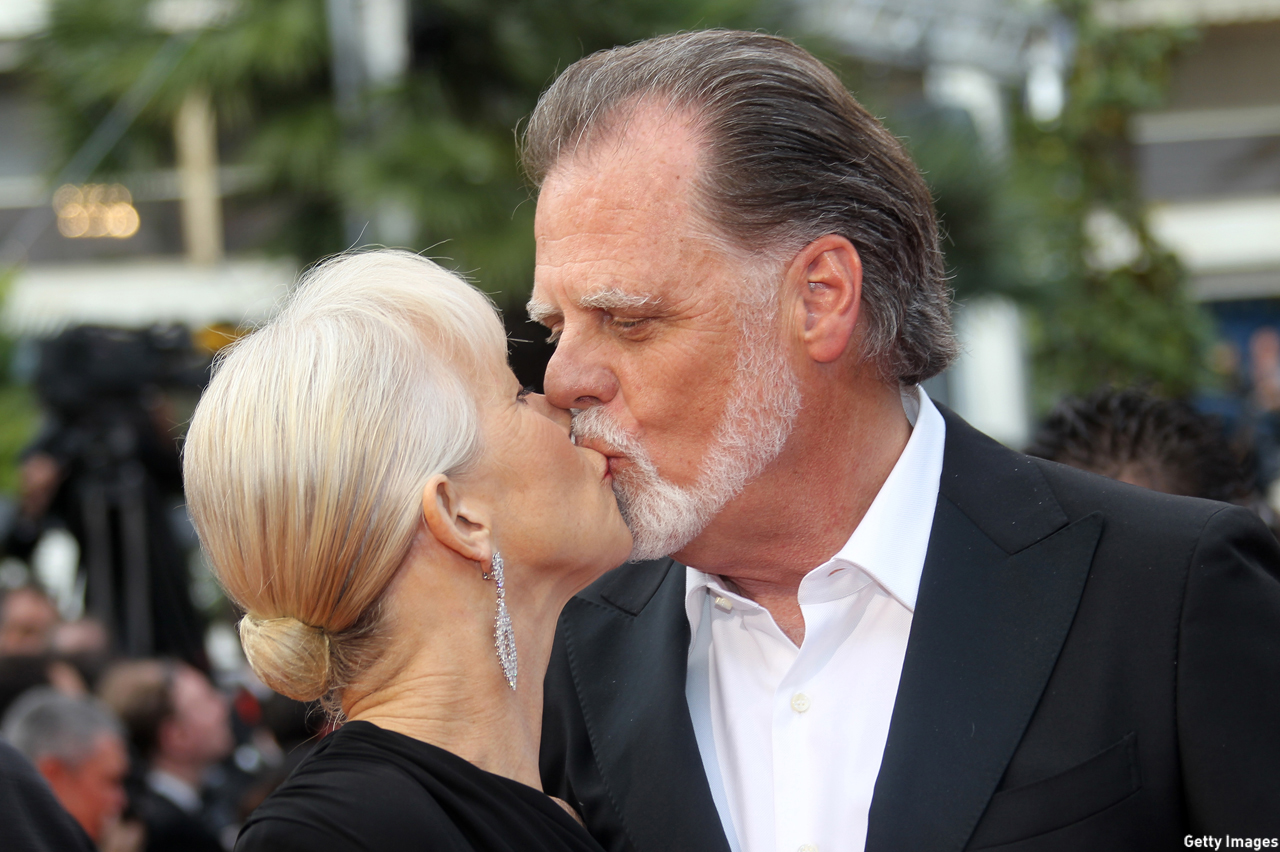 Mirren isn't afraid of public displays of affection and is regularly spotted smooching her American director husband Taylor Hackford (An Officer and a Gentleman) on the red carpet. The two married in 1997, which might be considered a feat for Hackford after Mirren was quoted in a 2014 AARP interview jokingly referring to marriage as "voluntary imprisonment."
Happy birthday Dame Helen Mirren!
See More: 
Happy Birthday, David Tennant! 10 Great Tenth Doctor Moments
'Doctor Who's Day Roundup: Happy Birthday, Peter Capaldi!
Prince George Turns Two: His Past Year in Photos
Read More
Filed Under: