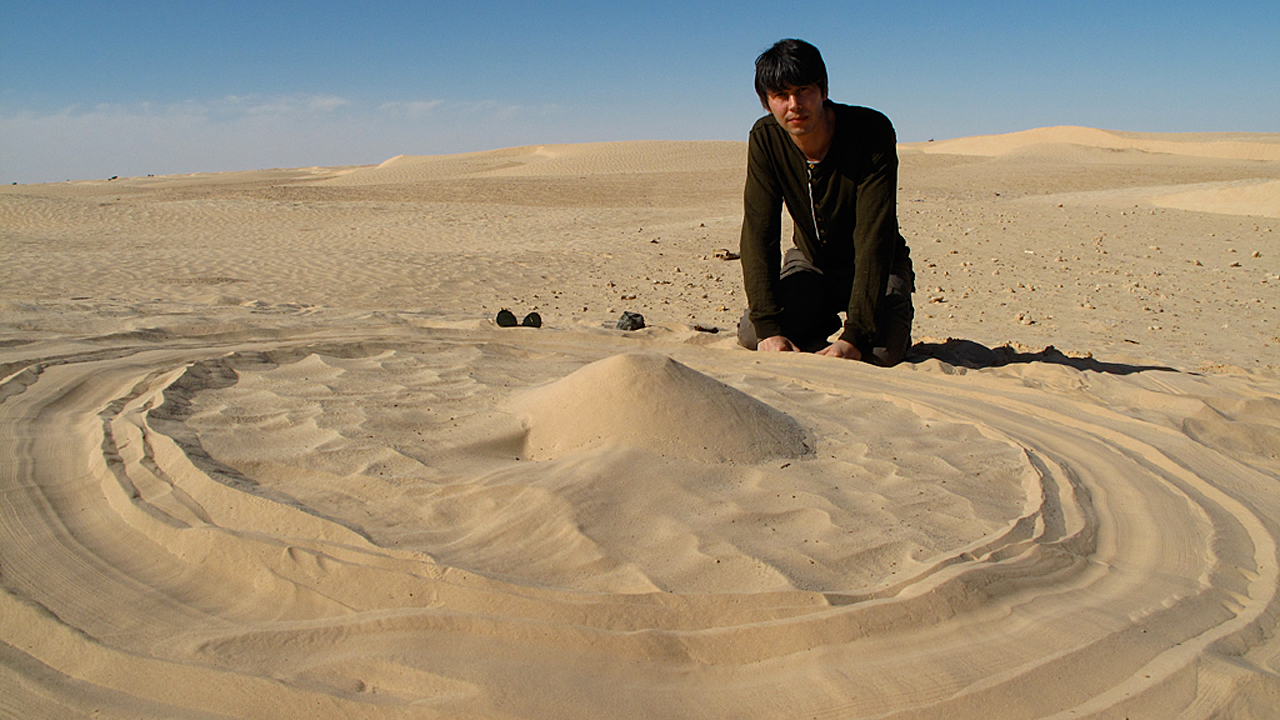 The last decade in British TV has been particularly great, especially as it coincides with a huge upswing in the quality of TV shows across the world. In a time of critical and popular worldwide successes such as Breaking Bad, Orange Is The New Black, Entourage and The Big Bang Theory, British TV has had to diversify, experiment and adapt in order to compete. And it has done so brilliantly.
So much so, in fact, that we have a top tier of programming without which a list like this would be a nonsense, but which tend to draw most of the attention. So take a bow Sherlock! Nice work Downton Abbey! A standing ovation for Broadchurch! Welcome back, the regenerated Doctor Who (and by extension Torchwood and even The Sarah Jane Mysteries)! Well done Merlin and a hearty slap on the back for The Inbetweeners too!
Now, here's a list of the OTHER great British TV shows of the past 10 years, the ones we don't bang on about all the time, but are nonetheless all fantastic. Seek! Enjoy!
Life on Mars
A really simple story, told in a very complex way. A modern-day policeman is run over, and wakes up in the 1970s, near to where he grew up. How he came to do this is not entirely explained, but it does not hurt the show at all to assume that he has taken refuge inside the kind of gritty, pre-PC police procedural that no one would be allowed to make any more. This is clever for two reasons, the first is that it creates a multi-layered plot that people can have a good old think about, and the second is that it allowed TV producers to make a gritty, pre-PC police procedural and not get into trouble.
The Great British Bake Off
The key to the Bake Off's success, apart from the weekly trials and tribulations of a gang of amateur bakers taking on various challenges to make cakes and pies and breads, is the spirit in which it is made. There are tense moments, but these are more often undercut by the supportive humor of the show's presenters, Sue Perkins and Mel Giedroyc. They're on the side of the contestants, which can really help when a sponge won't rise or it turns out the sugar in the sugar bowl is actually salt.
Misfits
It's wrong to say that Misfits is a high concept comedy drama when the central idea is simpler than any other superhero story that has ever been told (with the possible exception of Kick-Ass). A group of young people doing community service is zapped by something, and develop super powers. That's it. Their various transformations do not change their personalities in any sense, so they remain as obsessed with sex and arguing and getting wasted as they always have. It's just now they have super powers, everything is far more complicated than it was before, and bearing in mind they are teenagers, it was already complicated enough, thanks.
Don't Tell the Bride
Another reality show, this time with a delicious premise. An engaged couple decides to allow the groom to plan their entire wedding on a previously agreed budget of £12,000 (around $18,600, it's recently been upgraded to £14,000, or $21,700), but without speaking to his bride. He has three weeks in which to guess what her taste might be on everything from bridal gowns to table decorations, and he has to organize her hen do too. Will she approve? Will they still get married? Is the best man an idiot? All these questions and more are answered in a third act that is always surprisingly emotional, and not for the reasons you may assume. And like the best TV ideas, this one carries across into other cultures, so there's a Russian version, a Japanese version, and even an American version on OWN.
In the Night Garden…
Here's a confident prediction. In 15-20 years' time, if you sit a British parent down and play them these opening and closing credits from In The Night Garden…, it will provoke a flood of tiny nostalgic tears for the loss of the tempestuous toddler that used to sit still and watch with gleaming eyes and a mile wide smile for 20 minutes, the toddler that has now grown up and left home. Yes, it's a bit silly and yes, it's narrated by Derek Jacobi, but these are minor points of interest compared to the deep beneficial Lewis Carroll magic that comes from the screen to entrance very young children like nothing else, and it deserves nothing but praise for doing so.
Wonders of the Solar System
In which Professor Brian Cox, his Beatley moptop and his constantly awestruck voice travel the planet to find exotic locations that help him explain how the rest of our solar system works, and what it might look like up close. Along the way he explains the aurora borealis, whether there could be life on other planets, how each planet is constructed and how they came to be so, with the giddy excitement of a child showing their dad a picture they just drew of a robot dinosaur from Mars.
Note: there are no robot dinosaurs on Mars, Professor Cox has checked.
Outnumbered
As with the BBC comedies W1A and Twenty Twelve, the key to Outnumbered is that people who have direct experience of the things described in the show will confirm that there is no comic exaggeration involved whatsoever. Any parent knows what it is like to be faced with an embarrassing question or impertinent child, and they usually come right in the middle of a sober occasion or while concentration is needed for something tricky. The three children in Outnumbered manage to capture these supposedly spontaneous moments incredibly well, while the adults—Hugh Dennis and Claire Skinner—do an astonishing job of a) not giggling and b) looking suitably harassed.
Fresh Meat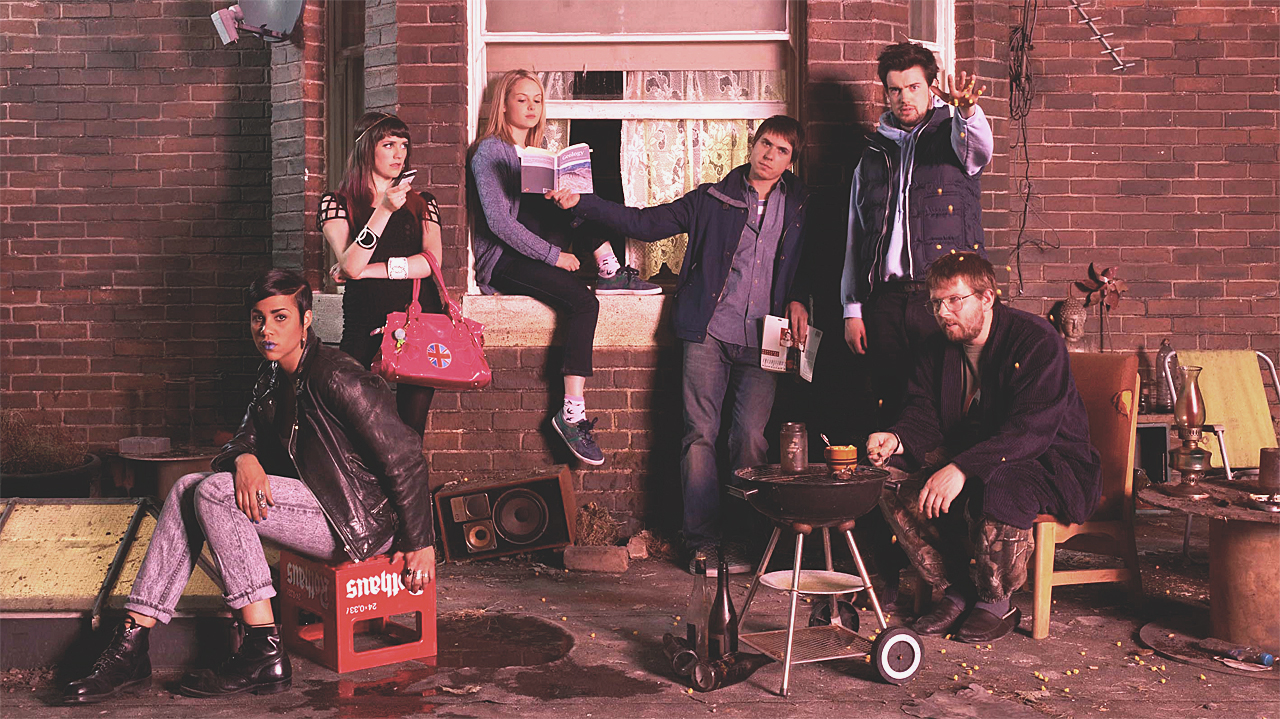 There are no clips from Fresh Meat that would be suitable to post here, due to the extreme frequency with which they dabble in adult themes, and swear (yes, worse than in Misfits). This is not, however, because the show is an endless tale of glamorous debauchery and rock 'n' roll excess. It's a tale of six students who share a house. One posh and arrogant (played by Jack Whitehall), one grungy and wild (Doctor Who's Zawe Ashton), one nerdy and withdrawn (Greg McHugh), one friendly but insecure (The Inbetweeners' Joe Thomas), one awkward and eager to please (Call The Midwife's Charlotte Ritchie) and a sweet girl from Wales who is also quite a selfish drunk (Kimberley Nixon). None of them are cool or together enough to be popular, and they can't do a thing right. Oh and two of them are secretly in love.
Gavin & Stacey
The show that made an international star out of James Corden and retrieved British comedy from the mock documentary format and comedy of embarrassment that was the legacy of The Office and Sacha Baron Cohen respectively. By contrast, everyone in Gavin & Stacey basically loves each other, with the comedic moments coming from a few well-placed repetitive situations (what exactly happened between Uncle Bryn and Stacey's brother Jason?) and a lot of sharply observed family quirks between two close-knit communities; one in Barry, Wales, the other in Essex, England.
Poldark
A recent hit, but a worthy one. This is the second time the BBC has adapted Winston Graham's tales of 18th century Cornwall, both times with quite some success. There's been quite a bit of attention on handsome Aiden Turner (Being Human) as Ross Poldark, the British Army officer whose return from the American Revolutionary War is met not with a hero's welcome, but with the news that his fiancé is to marry his cousin and he's broke. He is also, in this adaptation at least, extremely buff, as this on-set picture—which proved exceptionally popular on social media—amply illustrates:
Which shows would you add to this list? Tell us here:
See more:
10 Great British Bands of the Last 10 Years
10 Great British Bangers for Hot Dog Day
Five Great British Interpretations Of Shakespeare's 'Richard III'
Five Great British Soft Drinks That Americans Should Try
Read More
Filed Under: