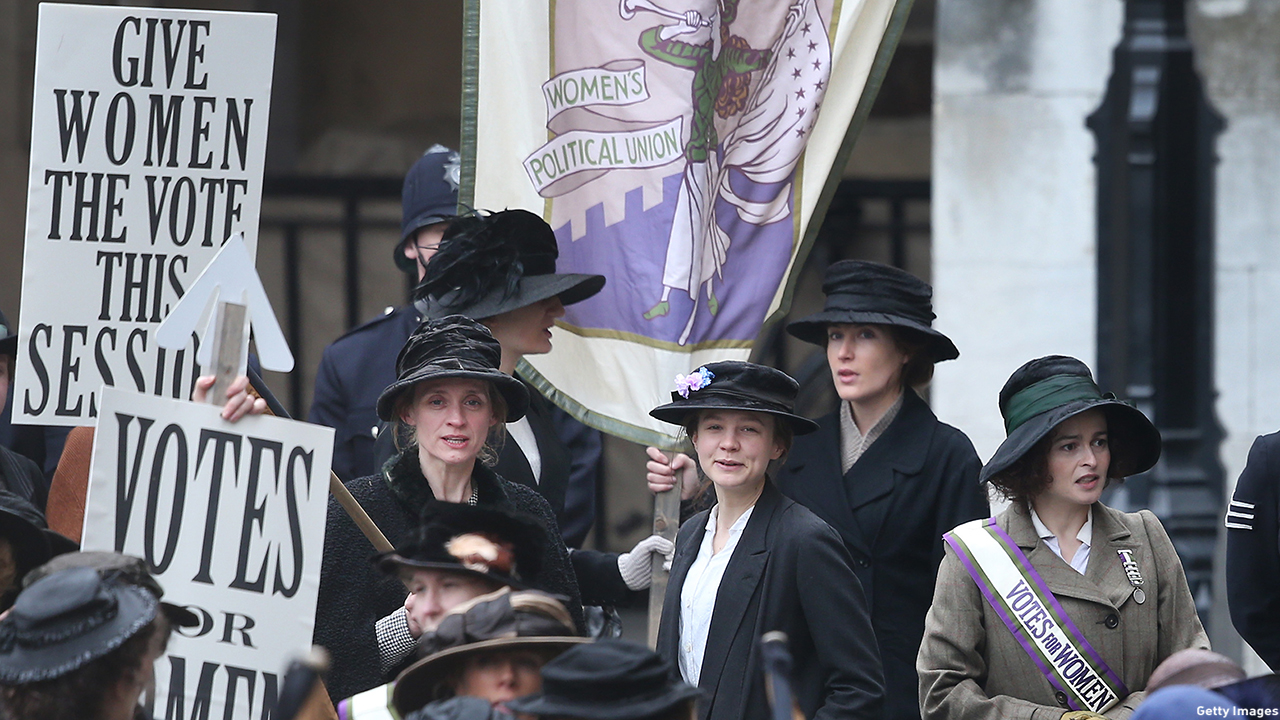 British director Sarah Gavron's (Brick Lane) fact-based film Suffragette kicks off with a bang, literally, with Carey Mulligan and Anne-Marie Duff (Shameless) picking up rocks and throwing them through store windows in the first few seconds of the trailer.
Suffragette is a period film set in early 20th century London when women weren't allowed to vote.
Why are these women acting so outrageously? Well, because they are outraged at the standards placed on them. Statements like "Women should not exercise judgment in political affairs" and "If we allow women to vote, it will mean the loss of social structure" are heard in a voice-over in the trailer.
When asked if she's a suffragette, Helena Bonham Carter's character answers, "I consider myself more of a soldier."
These women were pushed into a corner, and they pushed back, as seen in the below trailer courtesy of ComingSoon.net:
The Houses of Parliament allowed the film to shoot scenes in the historic chambers. This was the first time commercial filming had taken place in the government facility, according to The Hollywood Reporter.
If it weren't for the crew member holding the clapperboard, the below photo might be mistaken for the actual suffragette movement: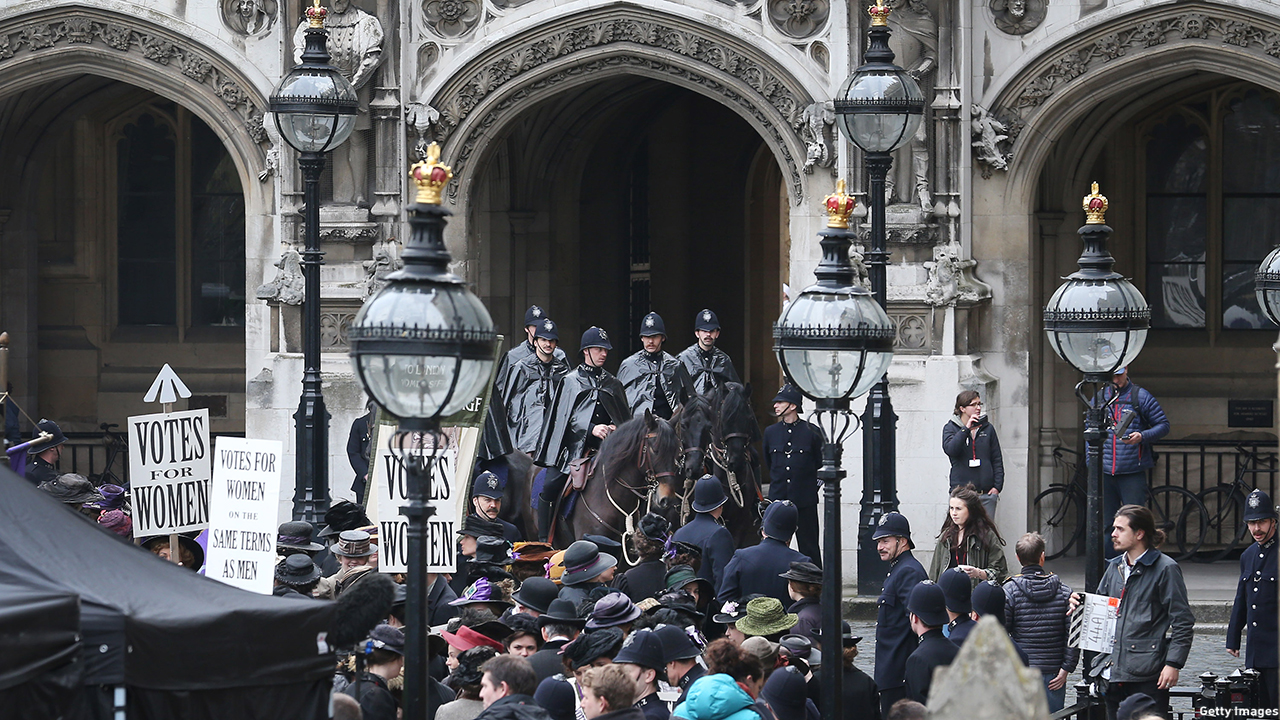 The film is set to hit U.S. theaters on October 23, 2015, also starring Meryl Streep (The Iron Lady) as British activist Emmeline Pankhurst and London Spy's Ben Whishaw as Sonny.
What did you think of the trailer?
See More: 
WATCH: Carey Mulligan on Why Her 'Madding Crowd' Character is Irresistible
Personality Quiz: Which British Heroine Are You?
10 Baddest Brits In History (Or Popular Legend)
Read More
Filed Under: